How Many Times Should You Brush With Braces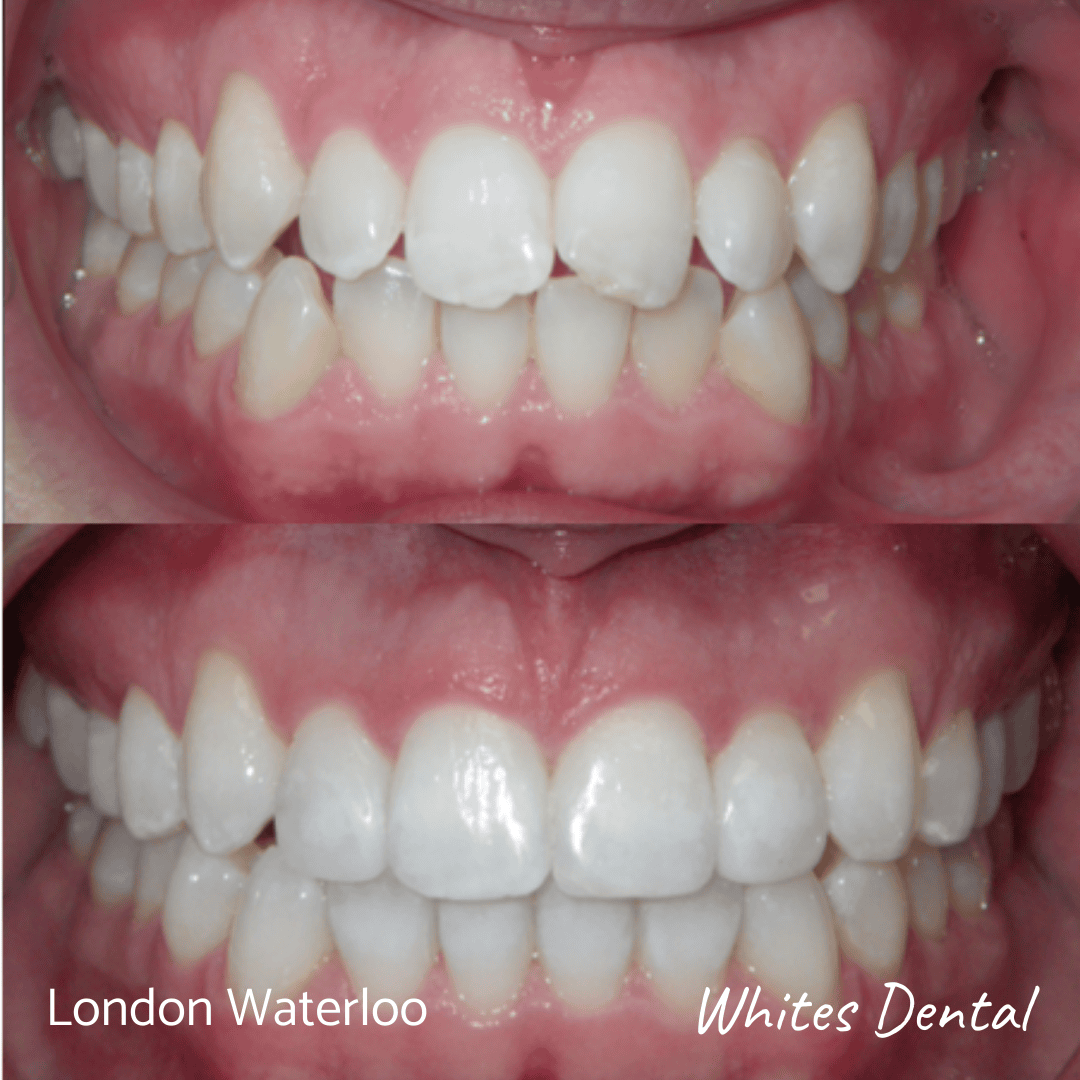 Orthodontic Braces near London Bridge
Many adults in London are increasingly choosing to straighten their smile with orthodontic braces. If you are looking to straighten your teeth with braces, our dentists can help create a beautiful straight smile. At Whites Dental, we provide a full range of orthodontic braces in Central London, including Invisalign braces, Damon clear braces, ceramic braces, fixed braces and lingual braces. You can book a free consultation to discuss any braces related questions you may have.
Now that you have had braces placed on your teeth, you likely have a number of questions about how to properly take care of these braces as well as your teeth for the duration that you are supposed to wear them. Maintaining good oral hygiene is essential towards ensuring that your smile looks beautiful once the braces are taken off. In this article we will focus on answering questions such as – "How do I keep my teeth clean with braces?" and "How many times a day should I brush my teeth with braces?".
In order to keep your teeth clean with braces, there are various things that you're going to want to do and foods that you should avoid throughout the teeth straightening process. It shouldn't be too difficult to keep your teeth clean during this process, but the brackets may make it somewhat tricky to brush in the same manner as you always have until you get used to the changes.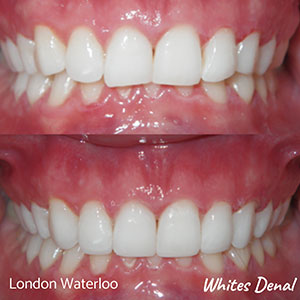 Maintaining dental health with braces
One of the ways to avoid damage is by maintaining good dental habits while wearing braces.. Make sure you brush your teeth at least three times a day, preferably after each meal, using a soft-bristled toothbrush. Along with brushing, it's essential that you floss regularly. Pay extra attention to the space around your braces and remove all traces of food. Use floss to clean between your teeth, as well as a floss threader, to remove food particles from between braces and wires at least twice every day. It's not only important to see your orthodontist, but also your dentist for regular cleanings and check-ups. Dental cleaning are essential to remove any plaque build-up, which contributes to cavities.
Your dentist may also recommend using a fluoride mouthwash to help strengthen your teeth and lower the risk of tooth decay. The mouthwash and toothpaste you use should contain fluoride, as this ingredient helps keep your teeth white and clean.
By maintaining a good cleaning technique when you have your braces on, your teeth should be healthy once they come off.  Moreover, learning different chewing techniques could also help prevent damage to braces. Instead of chewing food with your front teeth, it might be easier to chew with your back teeth, which are stronger. This can prevent damage to your braces when eating thicker meats or breads. Given the fact that keeping your teeth clean when wearing braces is invariably more difficult, it's heavily recommended that you eat and drink healthily so as to ensure that your teeth are also strong and healthy. As such, you should avoid foods and beverages that are notably bad for the health of your teeth, such as caffeine and sports drinks.
Sticky foods should always be avoided when wearing braces as they can damage both your braces and teeth, while sugar should be limited as much as possible to avoid the harmful effects that too much sugar can have on oral health. Make sure that you avoid fizzy drinks as well, as the acid within can wear down your enamel. Some extra food you should limit while wearing braces include popcorn, caramel, chips, and chewing gum. By maintaining a healthy diet, the risks of developing issues with your teeth and gum are substantially lowered and will allow your smile to appear beautiful immediately after your braces are removed.
How to maintain good dental hygiene with braces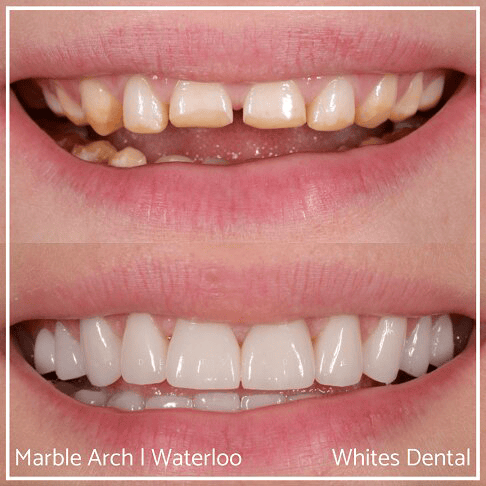 Before you brush, rinse with water. This can help loosen any food lodged in and around the braces. When you're ready, start by brushing at the gum line at a 45-degree angle. Once you are done brushing the gum line, place the toothbrush on top of the brackets, angling down to brush on top of each bracket. Then, move the toothbrush to brush the bottom of the bracket and the wire, angling the toothbrush up.
Take your time. Make sure to brush every tooth at the gum line as well as on top and at the bottom of the brackets. That way you will reach the majority of the tooth's surface and help remove plaque and food debris. Even kids who are old enough to brush on their own may need help until they are comfortable angling the toothbrush properly and have learned how to brush their teeth with braces.
If you need more information on orthodontic braces, you can visit our orthodontics page below – https://www.whitesdental.co.uk/orthodontist-teeth-straightening-london-waterloo/