Can You Request To Get Your Braces Taken Off Early?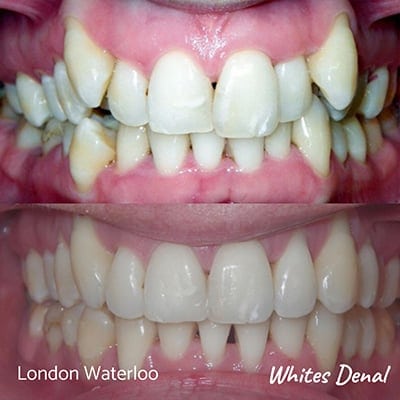 Braces in London Waterloo 
"Can you request to get your brace taken off early?" A number of our braces patients in London ask us this question; however, it has no set answer even though it is asked frequently. The shift in the position of the teeth is gradual and is different for each person wearing brace. And that is by design. Our orthodontic dentists at Whites Dental can help you answer any questions you have regarding fixed brace. We provide a range of braces treatments in London Bridge and Elephant and Castle, such as Invisalign brace, fixed metal brace, Damon brace and lingual brace. We are based in London Waterloo.
A dental visit can be for many reasons. Although most people visit their dentist only when they feel pain or discomfort in their teeth, other reasons also include when you have crooked teeth, teeth with gaps in them, when your bite is not positioned properly, bleeding gums, jaw pain etc. Brace can be used to straighten crooked or improperly aligned teeth. However, brace are not very comfortable to be walking around with and therefore most patients ask their orthodontist about removing brace early, and some do so in just a few appointments.
Can you get braces off early?
Brace by far are the most effective ways to straighten your teeth and give you a beautiful smile. Newer options like Invisalign (clear aligners) are available today that are way more comfortable than traditional brace. Every orthodontic patient's dream is to have the perfectly-straightened set of teeth in the shorted amount of time and so, persistently enquire their dentist about removing brace early.
The designed treatment and movements to set your teeth in a straight line
Frequency of your appointment visits
Oral hygiene measures
Every person undertaking brace treatment needs to follow their orthodontist's instructions very carefully. However, despite that there's no guarantee that brace can be removed early.
Can anything stop you from getting brace removed early?
Ideally, your brace should be removed only after your treatment is finished and your teeth have had a few weeks in their newly assigned positions. This time duration helps to reduce the chance of your teeth relapsing. Sometimes instead of removing brace early, your brace may need to stay on for a little longer because your orthodontist may not be satisfied with the tooth placement or an expected shifting may not have happened. In these cases, your treatment time may get slightly extended.
How are braces removed?
Whether you are removing brace early or in time, the post-treatment procedure stays the same. Once your orthodontist believes that your treatment is complete, he/she uses a special plier to remove the brackets off your teeth. The surfaces of the teeth are now smoothened out to get rid of any excessive dental glue. Then, in-depth cleaning and polishing is done to remove any food debris, calculus and plaque that may have accumulated in and around your teeth and gums.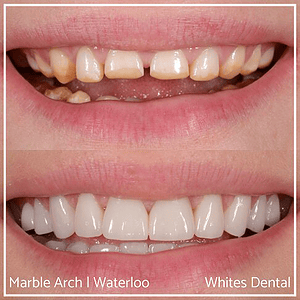 Then, upper and lower impressions are taken for the fabrication of retainers. Removing brace early and wondering how to achieve that is high on all orthodontic patient's mind. If you have any queries about orthodontic treatments, give us a call and book a free consult with our consultant orthodontists. If you are considering braces and would like to know how long you can expect treatment to last, book a free consultation with us. Our friendly team will be happy to answer any questions you may have!
You can also find more information
on braces on our homepage– https://www.whitesdental.co.uk/orthodontist-teeth-straightening-london-waterloo/
We are located near London Waterloo, right adjacent to Southwark tube station or a 5min walk from London Waterloo mainline rail station. If you prefer to walk, we are a 10 minutes' walk from Elephant and Castle tube station and London Bridge. Our webpage provides information on whether you can request to get your braces taken off early.