Whites Dental – London Waterloo (Blackfriars Rd)
London Waterloo (Blackfriars Rd)
State of the art practice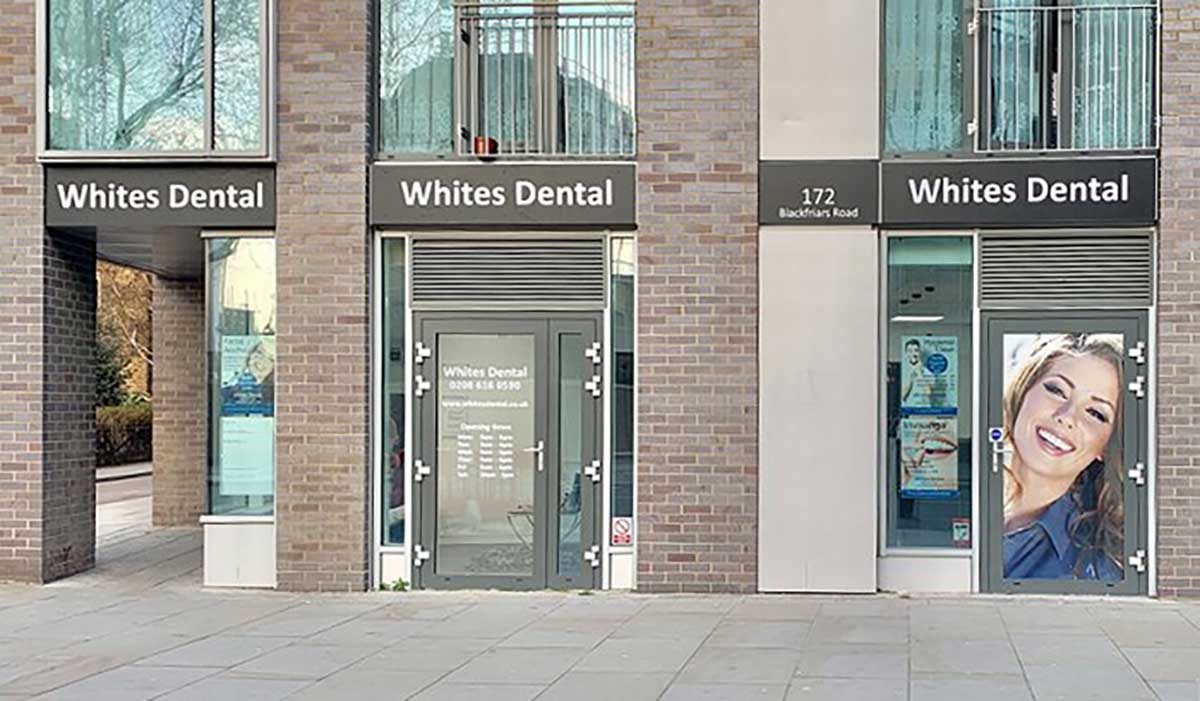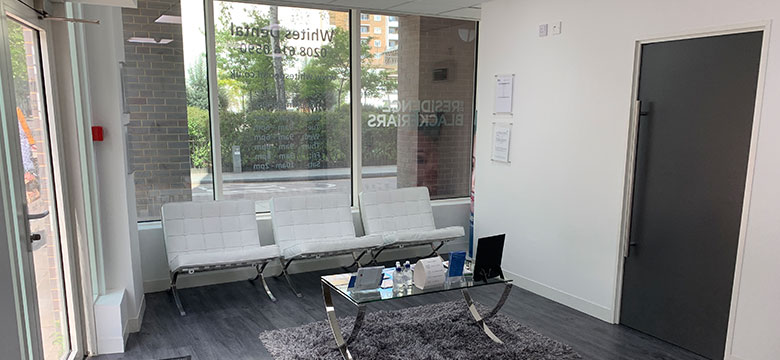 We are location on the busy Blackfriars Road in London Waterloo SE1, right across the street from Southwark tube station. We are also a few minutes walk from London Blackfriars, London Bridge, Borough, Southbank and Elephant & Castle train / tube stations.
Contact Details
Whites Dental – London Waterloo (Blackfriars Rd)
Address
Globe View House
172 Blackfriars Rd, London SE1 8ER
Email
reception@whitesdental.co.uk
Phone Number
020 8616 0590
Opening Hours
Mon-Fri: 9am – 6pm
Sat: 10am – 3pm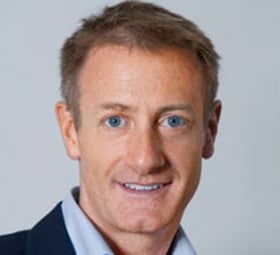 Dr. Elliot Stevenson-Smith (GDC Registration Number 58624)
Areas of Expertise – Invisalign, Composite Bonding & Veneers
Dr Elliot is one of UKs leading Invisalign & cosmetic dentists, with over 25 years experience. He is in the top 1% of Invisalign providers in the world, with over 1,000 Invisalign cases. He is also an Invisalign lecturer, having trained a wide group of dentists on Invisalign over the years. Dr Elliot has 10 years of experience with fixed braces and has post grad training in complex orthodontics. In addition, he is also a leading cosmetic dentist and an expert in full smile makeovers, including composite bonding & veneer treatments.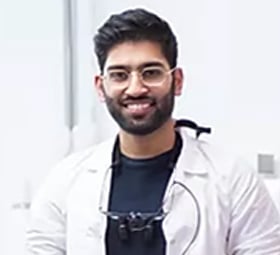 Dr. Deepak Aulak (GDC Registration Number 264962)
Areas of Expertise – Composite Bonding, Veneers & Restorations
Dr Deepak is one of UKs leading aesthetic dentists focusing on cosmetic dentistry and smile makeovers. He is a Kings College London graduate and has won multi-awards in dentistry over the years , including Dental Industry Awards – Winner, The Dentistry Awards – Finalist, Private Dentistry Awards – Highly Commended amongst others. His areas of expertise include composite bonding, cosmetic veneers & crowns.
Dr Deepak has a wide patient base including high profile clients and celebrities with millions of followers. He is experienced in treating smile improvement cosmetic cases to complex cases with high restoration needs.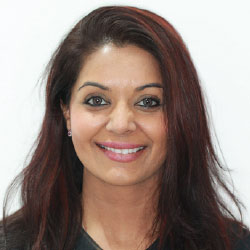 Dr Ravinder Varaich (GDC Registration Number 80964)
Areas of Expertise – Fixed Braces, Invisalign, Dental Implants & Oral Surgery
Dr Ravinder has particular interest in tooth straightening, cosmetic dentistry, facial aesthetics (anti wrinkle treatments, dermal fillers and chemical peels) as well as dental implants (she has placed 1000+ implants). She also does surgical procedures. In addition, she is also passionate about every day general dentistry. "It's so important to me that all my patients get what they want and more, so during your first visit with me, I ask that we take time to talk so that I can ensure I am catering to your needs, so that we are not offering you treatments you are not interested in, but also not missing out on something you desire. That way, I can meet your needs at a cost that is affordable and manageable for you."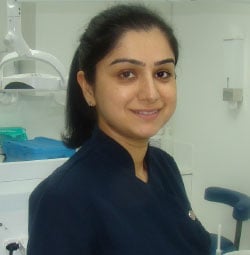 Dr. D Chopra (GDC Registration Number 124489)
Areas of Expertise – Composite Bonding, Invisalign, Restorations & Endodontics
Dr. Chopra is the principal dentist at Whites Dental. She has many years of experience in providing general dentistry to families and office going professionals. Her down to earth, warm and friendly persona helps her to very quickly bond with her patients and understand their dental needs and aspirations. Deepa has a particular interest in general and preventive dentistry. Always looking to further her education, she has completed an advanced restorative course. Anxious patients are Deepa's speciality; she takes a very personal approach, helping put patients as ease – always ensuring the patients comfort and sense of ease are a primary consideration.
Dental Services
General & Cosmetic Dentistry
Alice's Smile Transformation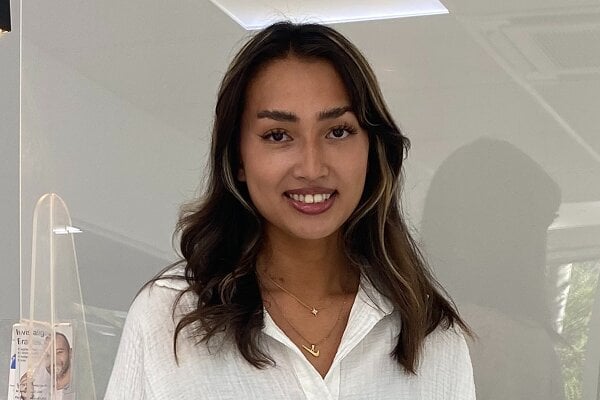 I have to smile a lot during the day. A good smile is very important to me as a result.
I came to Whites Dental to improve my smile. My teeth have recently been a little stained and a few of them could also benefit from having the edges evened out.
Dr Edina Jude recommended home whitening to brighten my smile. The whitening gels need to be used every day for two weeks for an hour a day. The results are beginning to show already. Dr Edina Jude also suggested composite bonding to further perfect my smile. I am so pleased with the results.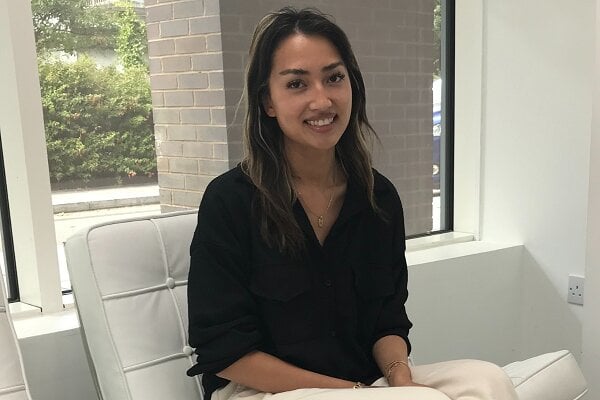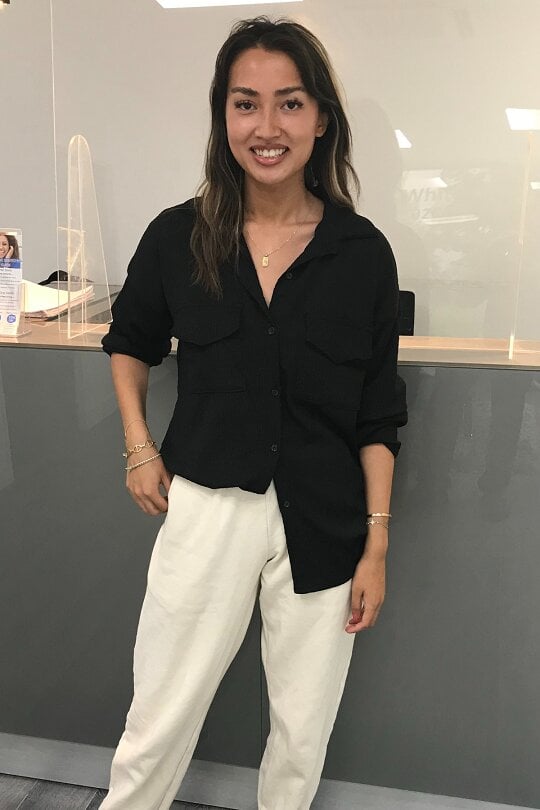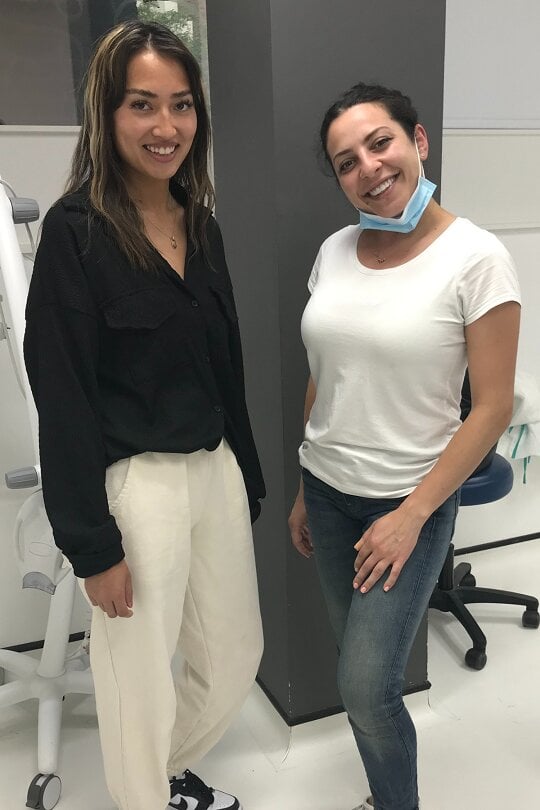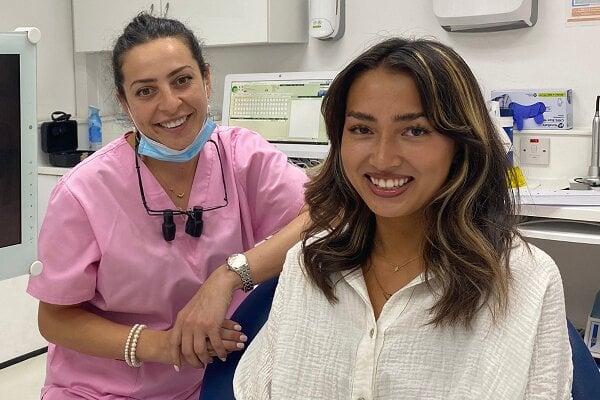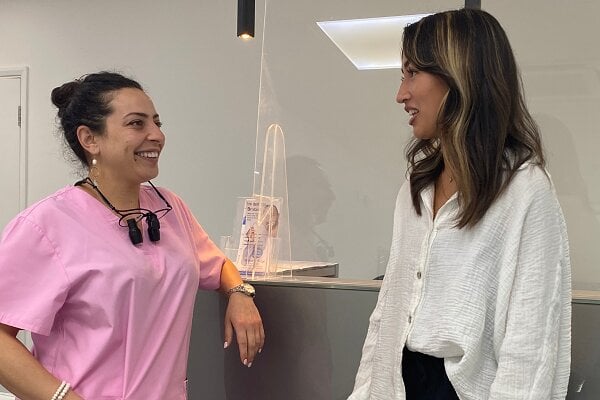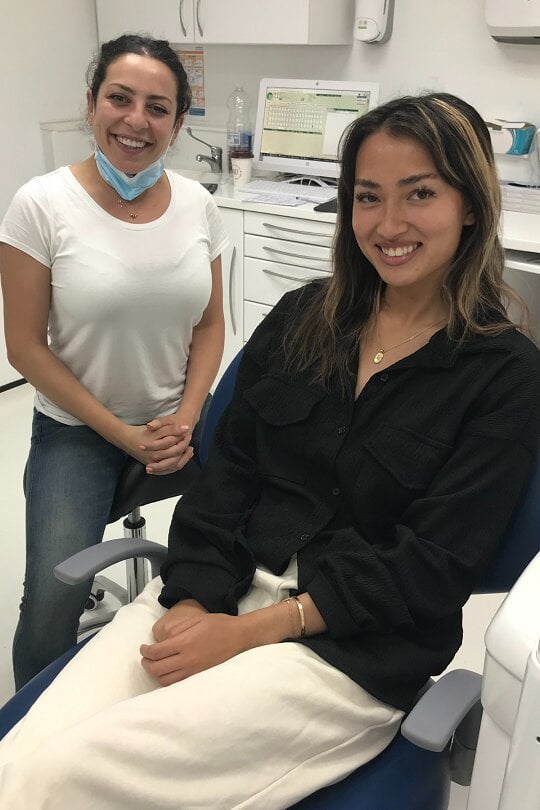 Patient Testimonials
Google 5 Star Reviews
Thank you so much for last week's appointment. I have had no pain or problems whatsoever! You are not just an amazing dentist but you have a special skill, with your kindness and non judgemental reassurance. After your treatments I not only feel better about my teeth, I feel better about myself! I have never had a dentist that does that.
– kate linden
Dr Edina is extremely skilful in helping her patients. Everytime I go there I am just nicely suprised how quickly she manages to fix my filings and how great it is done. I have waited few weeks post work she done to assess the actual quality – and I am very happy. She is also very friendly and make the whole, quite stressful process in itself, quite a breeze.
– Ella D
Best dental experience I've ever had! The staff are so friendly, the clinic is clean and comfortable and the treatments are very well priced. Edina is very professional and makes uncomfortable treatments quick and painless. Would definitely recommend!
– Ashley Shaw
I highly recommend Whites Dental for all your dental needs. The staff are friendly, professional, and provide expert care.
– Archie Donnelly
I highly recommend Whites Dental for anyone looking to get fixed braces. The staff are knowledgeable and provide great care. My teeth are now straight and I couldn't be happier.
– Miller Saunders
I had my front upper and lower teeth whitened and bonded with composite veneers by Dr Deepa Chopra at this surgery. The whole experience from start to finish has been pleasant, professional and exceeded my expectations:)) 5 Stars! The whole team at Whites were so welcoming..and my dentist, Dr Deepa Chopra, was friendly, professional attentive and very easy to talk to, and with the constant flow of communication between us during this 6 week process  she very proficiently addressed questions I had.
I was so impressed  wit her attention to detail with regards to composite bonding process carried out on my teeth, and I am thrilled with the results! It has restored confidence in my smile :)) and I can't stop smiling:)) Thanks so very much Deepa, and I would not hesitate to recommend you to others😁. Warmest regards
– Shivali Karia
I was worried about getting lip fillers, but the team at Whites Dentistry put me at ease and the ultimate outcome was precisely what I wanted. I was very pleased with the whole experience and would highly recommend them to anyone looking for cosmetic enhancements.
– Owen Hughes
I had composite bonding with Dr Deepa Chopra this week and I am delighted with the results! Dr Deepa was really good throughout, explaining all my options to me and making sure I was comfortable throughout the process. Really reasonably priced for a London-based dental practice too. My smile is transformed and I'd highly recommend them!
– Lucy Greaves
I was in need of some cosmetic dentistry and was referred to Whites Dental. They did an excellent job with the composite bonding, and my teeth now look fantastic. I was really delighted. I am so happy with my new smile!
– Archibald Burns
If you're looking for Invisalign braces, then look no further than Whites Dental. Their team is very professional and always goes above and beyond to ensure customer satisfaction.
– Jayden Khan
They are good in their craft and most especially Dr Edina was fantastic in her job and she did a great and awesome composite bonding for me. I'm very satisfy and happy about the job she did for me.
– jahdel raheem
Dr. Deepa was so lovely the whole journey through my composite bonding appointments (which I'm extremely pleased with the results) as were the rest of the White Dental staff. Would highly recommend- very clean and friendly.
– brandon sims
Whites dental always provides an exceptional service and experience. The location is great and the practice is very clean. I decided on getting the Invisalign treatment and everything from the consultation all the way to after care has been tremendously smooth. Dr Kiren has been flawless with her work, she is extremely patient and attentive towards her patients and she has a firm plan of what is needed. Ordinarily I dislike going to the dentist, but here I found Dr Kiren to be fast and gentle when operating – a real pro. (I would highly recommend.) Because I was so pleased with the results I've decided to go ahead with some bonding to finish the look. I've been shown the mock-ups and they look amazing, I didn't think it was possible to transform your teeth in this way so naturally. I can't wait to have them in. Thanks again to everyone here, I hope to visit for many years!
– Sandeep Simak
I am extremely happy with the results of the composite bonding. I have never felt more confident and the results couldn't be better. Dr Edina is truly a master of her art. She has incredible attention to detail and simply amazing! Thank you so much.
– Eva Smith
Very friendly, everyone was very nice. My dentist Ravinder Varaich did a great job. I was a bit nervous but everything went with such ease. Very pleased definitely recommend Whites Dental.
– Gina Coker
I have had composite bonding with Dr Edina who has provided excellent service and is extremely friendly. She is amazing! Quick, skilled and professional. Her assistant Alina is very helpful and friendly. As a nervous patient they really make me feel comfortable. I am very happy with the results, smiling with confidence. And the receptionist Nawal she is lovely, answered my questions friendly, replied emails promptly, very helpful. Thank you so much to the Whites Dental super stars! Highly recommend!
– Lily zhang
I went to the clinic with my mum who also got her teeth whitened. During my consultation, the doctor kindly explained the procedure which was really helpful as a first-timer to laser teeth whitening. The treatment itself was quick and easy without any sensitivity.
– Ivy-Rose James
I just finished my treatment and I am very satisfied with the results. It's pretty impressive. I had the feeling to have them yellow and now I really feel having them white. Such a nice feeling. I feel clean.
– Archie John
I had Dr Edina for a crown replacement and choosing Whites Dental was the best decision. The process was seamless and I knew Dr Edina wanted the absolute best for me. She had reassured me through every step and made sure I was content with the results. Highly recommend!
– Enni kaneez
I just spoke to a lovely lady called Nowel at the receptionist desk, she was very helpful and answered all the questions that I had (I had a lot lol). She put my mind at ease as I am very afraid of going to the dentist. Thank you Nowel for your help and really making me feel so much better about everything
– Zara Hayati
I had not been to the hygenist for many years and was nervous about going.  My appointment was on time and everything was explained to me before the treatment started.  It lasted about 30 minutes (I think) and I was amazed how different my teeth felt afterwards.  I don't want to be gross so I will spare the details but it literally felt like a layer of something unpleasent (that I had not noticed before) had been removed and left with with super white sparkly teeth.
– Matija Barić
Today I had my consultation with Dr Edina and she was simply FANTASTIC! Both her and her assistant Ola were absolutely lovely and she even gave me a mock-up of what the composite would look like on my teeth and I was totally thrilled. The receptionist was so friendly and the entire practice was spotless. I cannot recommend them highly enough.
Thank you all so much!
– Dean Jones
Dr.Edina is an absolute gem! I got my composite bonding for my chipped tooth and she did an excellent job! Dentist can be a nerve-wracking experience but Dr. Edina was so welcoming and professional which made the situation stress-free! Highly recommend.
– Christina Eleftheriou
I had Damon and Invisalign braces with Dr Elliot, plus a crown and some composite bonding. Great experience, highly recommended!
– Polina Gerasimenko