"Dr Deepak truly is a perfectionist, he managed to achieve a great result with composite bonding"
"Dr Deepak truly is a perfectionist, he managed to achieve a great result with composite bonding"
Our Team
We are a women led clinic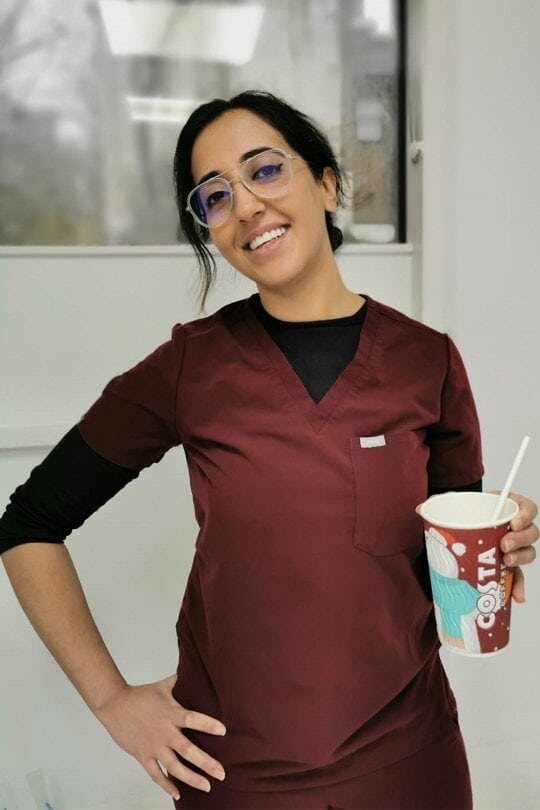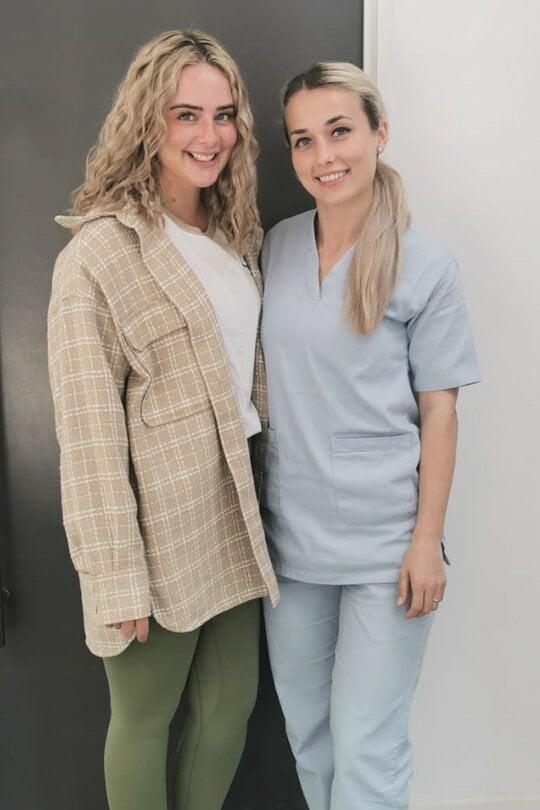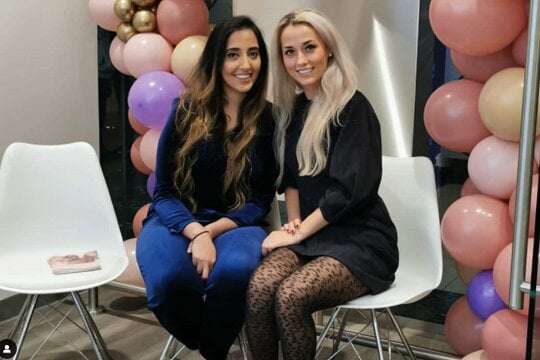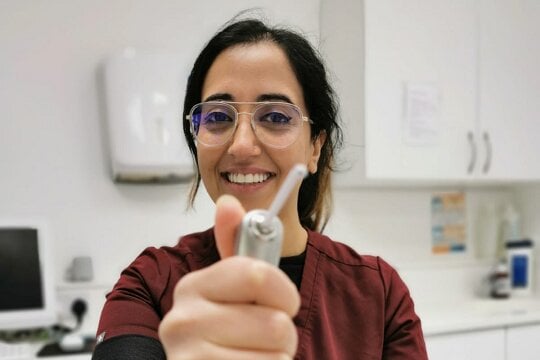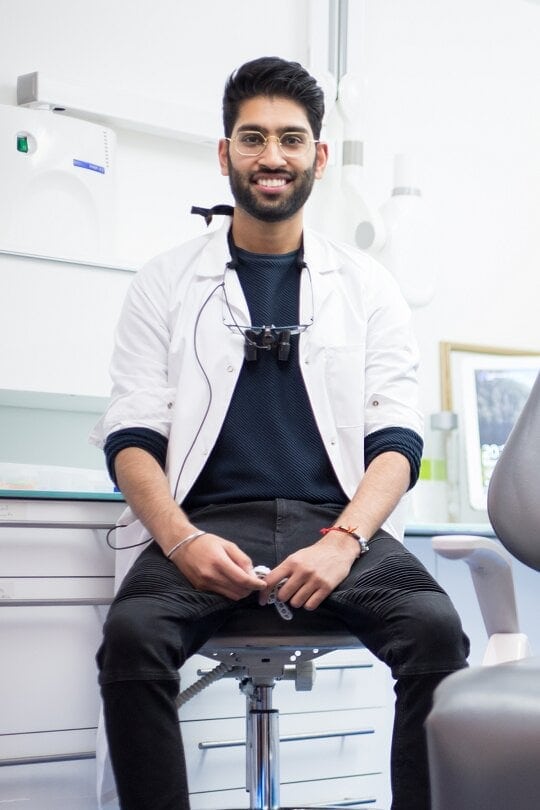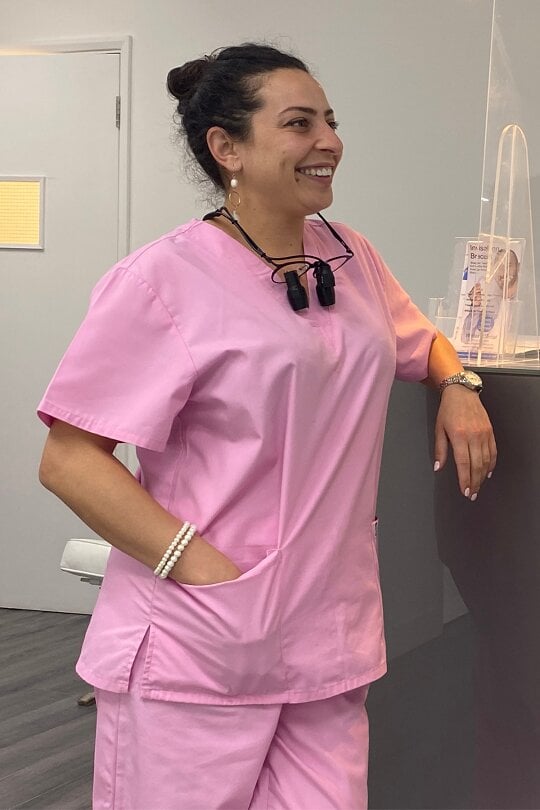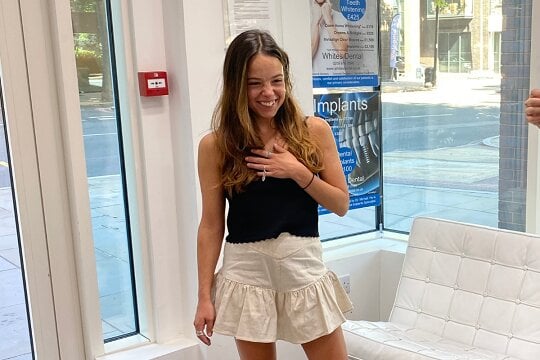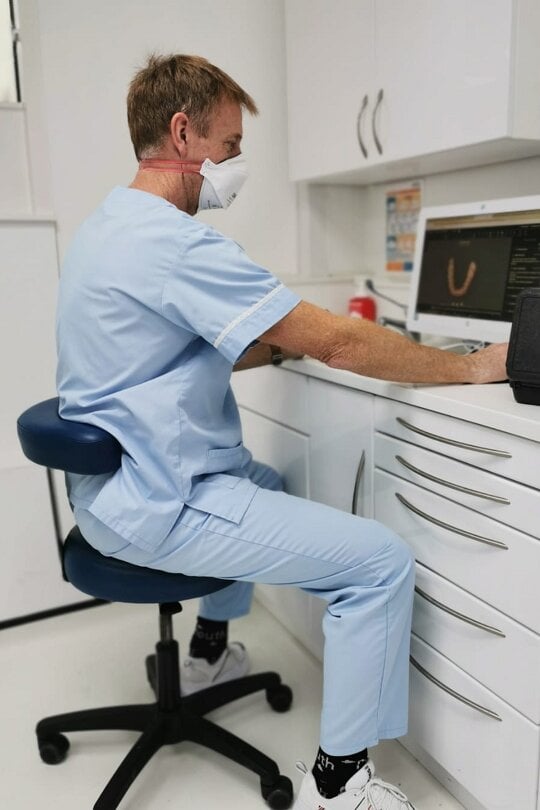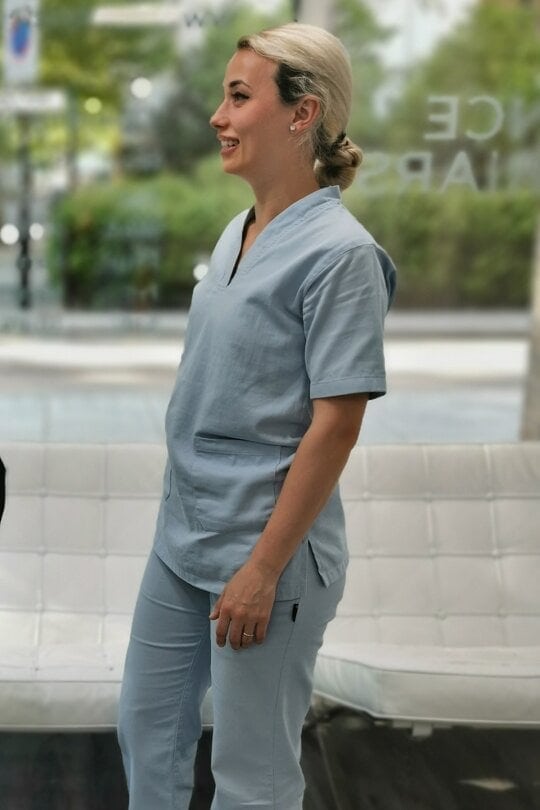 Warm, friendly & down to earth – that's how we like to describe ourselves. Dr Elliot is our God of Invisalign – he's one of the most experienced Invisalign dentists in the country. Dr Deepak is our very own celebrity dentist. He's won multiple awards and his composite bonding results are simply amazing. Patient's simply love his work. Dr Ravinder is our supremely experienced implant & surgical dentist. We refer all our complex cases to her. Dr Kiren & Dr Edina Jude are our two main cosmetic dentists. They also do restorative treatments.
Sonia, our hygienist, helps maintain your teeth and gum health. Alina, our head nurse, keeps everything organised in the background, helping ensure your treatments go to plan. Onelia is our super duper energetic treatment coordinator, helping ensure patients remain connected with their dentists. Kyra is our ever so gentle receptionist, coordinating all your appointments and treatment schedules.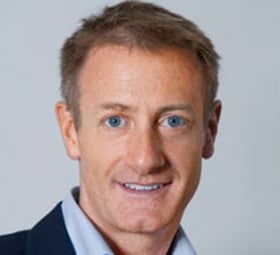 Dr. Elliot Stevenson-Smith (GDC Registration Number 58624)
Areas of Expertise – Invisalign, Composite Bonding & Veneers
Dr Elliot is one of UKs leading Invisalign & cosmetic dentists, with over 25 years experience. He is in the top 1% of Invisalign providers in the world, with over 1,000 Invisalign cases. He is also an Invisalign lecturer, having trained a wide group of dentists on Invisalign over the years. Dr Elliot has 10 years of experience with fixed braces and has post grad training in complex orthodontics. In addition, he is also a leading cosmetic dentist and an expert in full smile makeovers, including composite bonding & veneer treatments.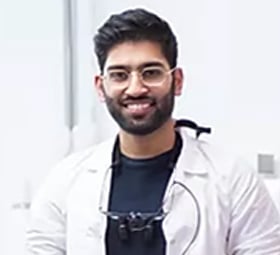 Dr. Deepak Aulak (GDC Registration Number 264962)
Areas of Expertise – Composite Bonding, Veneers & Restorations
Dr Deepak is one of UKs leading aesthetic dentists focusing on cosmetic dentistry and smile makeovers. He is a Kings College London graduate and has won multi-awards in dentistry over the years , including Dental Industry Awards – Winner, The Dentistry Awards – Finalist, Private Dentistry Awards – Highly Commended amongst others. His areas of expertise include composite bonding, cosmetic veneers & crowns.
Dr Deepak has a wide patient base including high profile clients and celebrities with millions of followers. He is experienced in treating smile improvement cosmetic cases to complex cases with high restoration needs.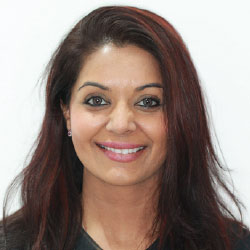 Dr Ravinder Varaich (GDC Registration Number 80964)
Areas of Expertise – Fixed Braces, Invisalign, Dental Implants & Oral Surgery
Dr Ravinder has particular interest in tooth straightening, cosmetic dentistry, facial aesthetics (anti wrinkle treatments, dermal fillers and chemical peels) as well as dental implants (she has placed 1000+ implants). She also does surgical procedures. In addition, she is also passionate about every day general dentistry. "It's so important to me that all my patients get what they want and more, so during your first visit with me, I ask that we take time to talk so that I can ensure I am catering to your needs, so that we are not offering you treatments you are not interested in, but also not missing out on something you desire. That way, I can meet your needs at a cost that is affordable and manageable for you."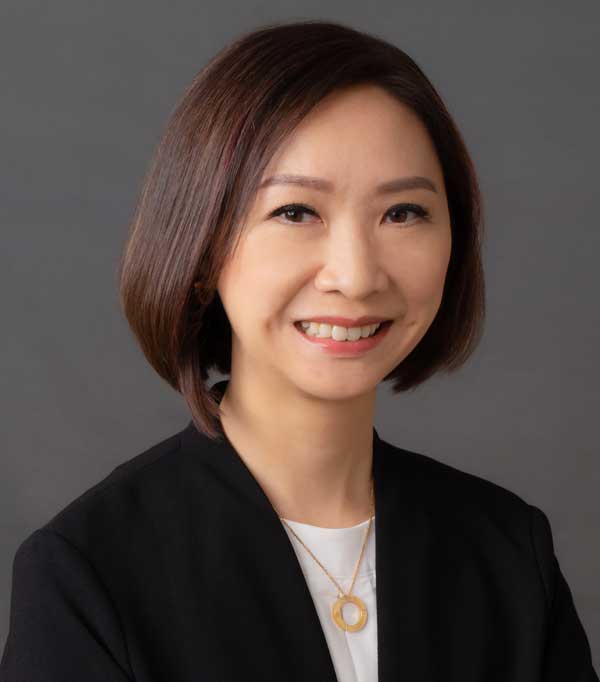 Dr Cordia Lam (GDC Registration Number 78948)
Areas of Expertise – Invisalign, Veneers & Restorations
Dr Cordia Lam obtained Bachelor of Dental Surgery at The University of Hong Kong in the year 2000. With over 23 years of experience in dentistry and a commitment to patient care, she has special interest in Orthodontics and Cosmetic Dentistry and therefore throughout her career, she has pursued advanced training in Orthodontics through the Diploma in Orthodontics from the Shanghai Jiao Tong University Ninth People's Hospital and the Postgraduate Diploma in Clinical Orthodontics (London) with Dr. Anand Marya's Bronze Award. As a licensed Invisalign practitioner since 2006, Dr. Lam has treated over 6000 Invisalign cases, which has gained her a Red Diamond Invisalign Provider status from 2018 to 2021. Dr Cordia is dedicated to promoting the importance of Orthodontic treatment and contributing to the advancement of the dental profession.
She is a board member of the Align Faculty and she is also a speaker of Invisalign. She has been presenting at the Invisalign Asia Pacific Summit, ANZ forum, Japan forum, Hong Kong forum, TAAO, International College of Dentists Symposium and has been invited to speak at numerous Invisalign events all over the world.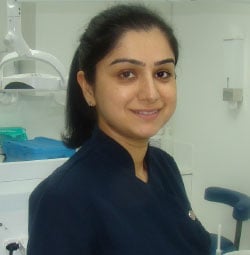 Dr. D Chopra (GDC Registration Number 124489)
Areas of Expertise – Composite Bonding, Invisalign, Restorations & Endodontics
Dr. Chopra is the principal dentist at Whites Dental. She has many years of experience in providing general dentistry to families and office going professionals. Her down to earth, warm and friendly persona helps her to very quickly bond with her patients and understand their dental needs and aspirations. Deepa has a particular interest in general and preventive dentistry. Always looking to further her education, she has completed an advanced restorative course. Anxious patients are Deepa's speciality; she takes a very personal approach, helping put patients as ease – always ensuring the patients comfort and sense of ease are a primary consideration.
Alice's Smile Transformation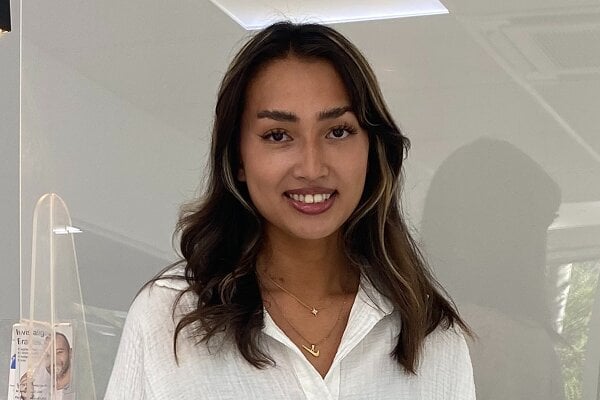 I have to smile a lot during the day. A good smile is very important to me as a result.
I came to Whites Dental to improve my smile. My teeth have recently been a little stained and a few of them could also benefit from having the edges evened out.
Dr Edina Jude recommended home whitening to brighten my smile. The whitening gels need to be used every day for two weeks for an hour a day. The results are beginning to show already. Dr Edina Jude also suggested composite bonding to further perfect my smile. I am so pleased with the results.