Invisalign Before And After. Free Consult In London
Create The Smile You
Have Always Wanted
Perfect your smile in as
little as £4/day.
Invisalign Before And After
Invisalign Before and After Results
Invisalign before and after images and results can be seen below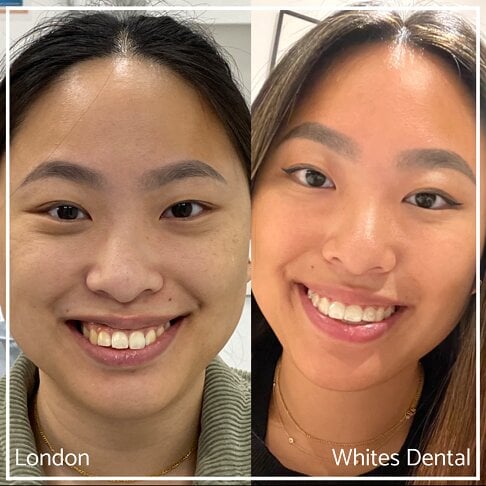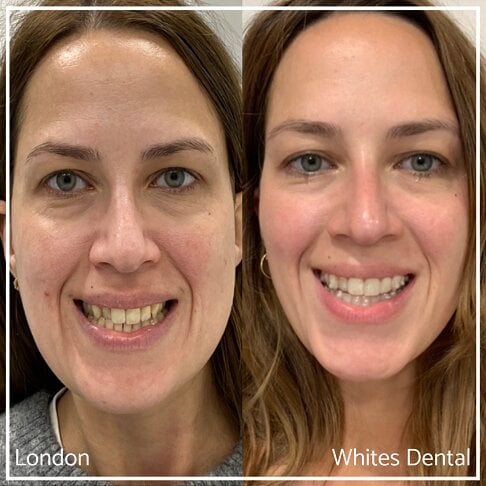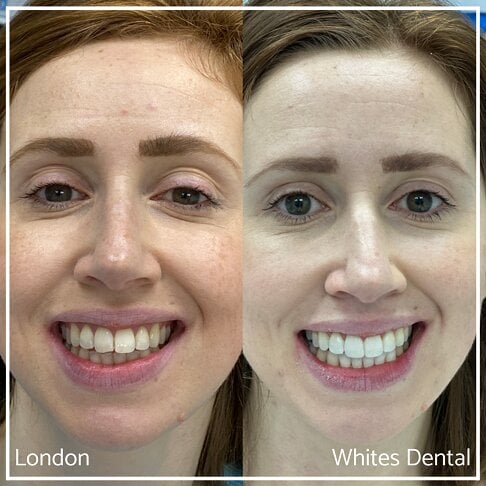 Invisalign Teeth Gap – Before And After

Some gap cases can be treated with Invisalign Lite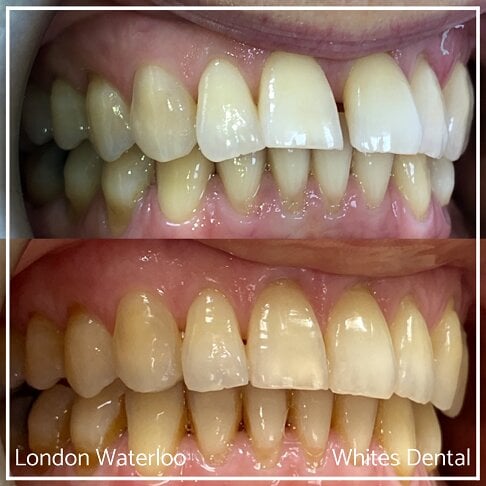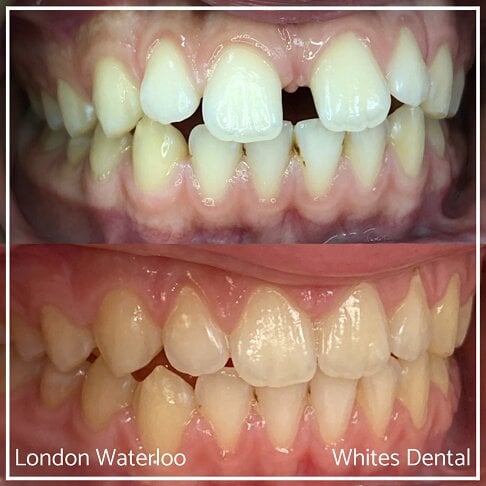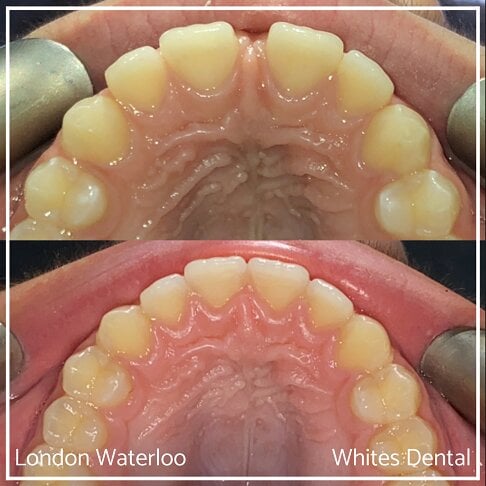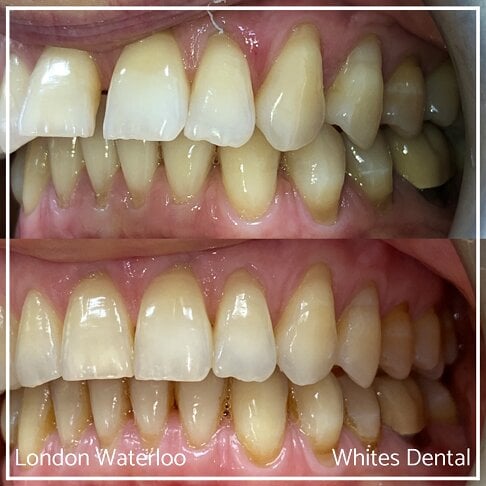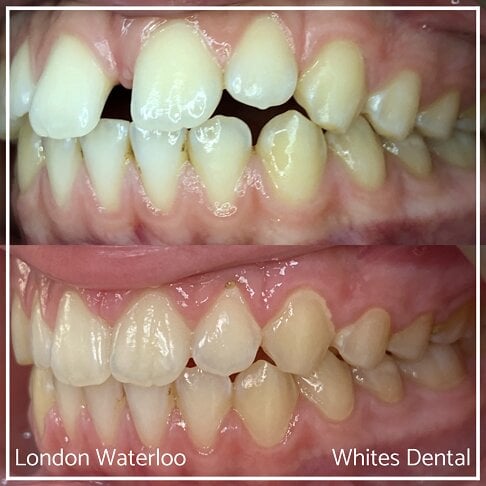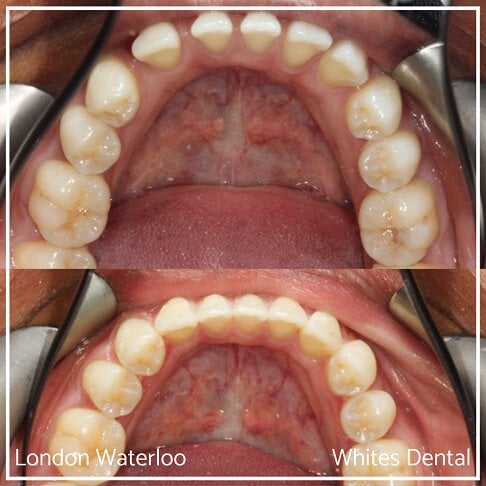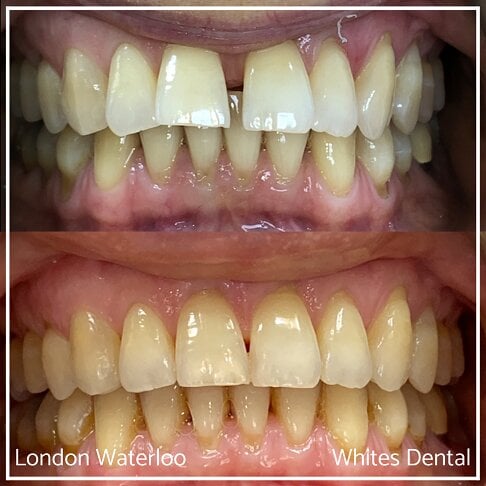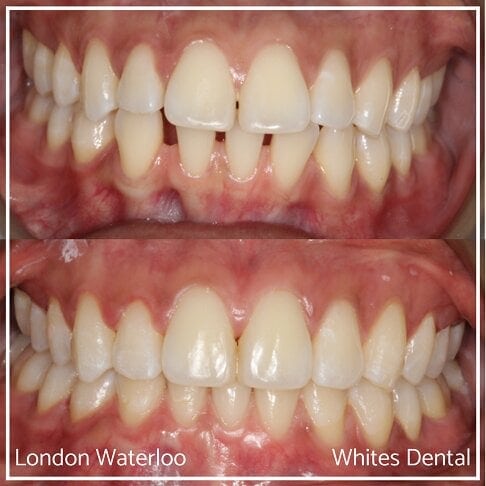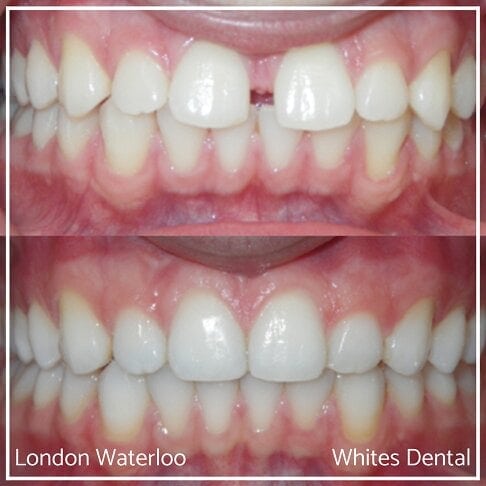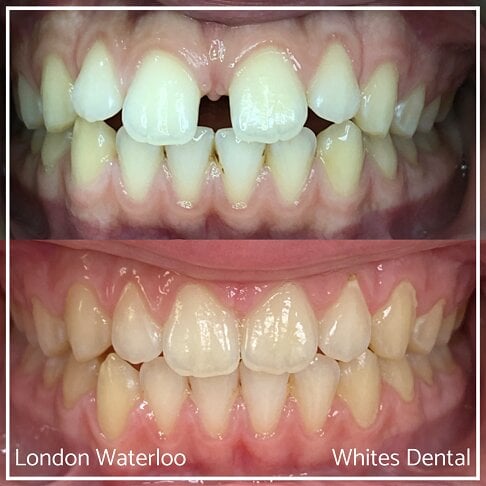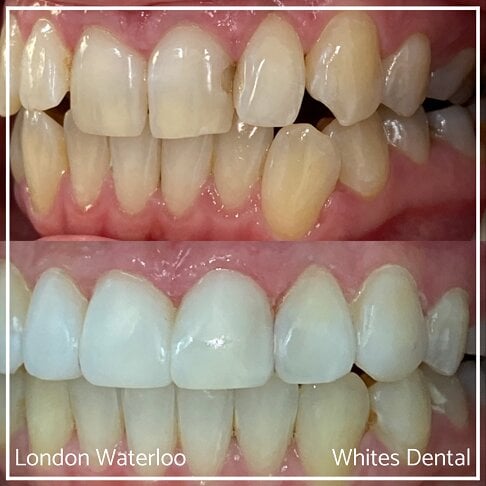 Overcrowding – Before And After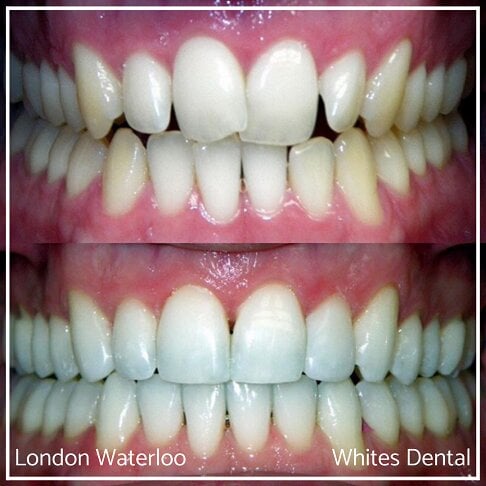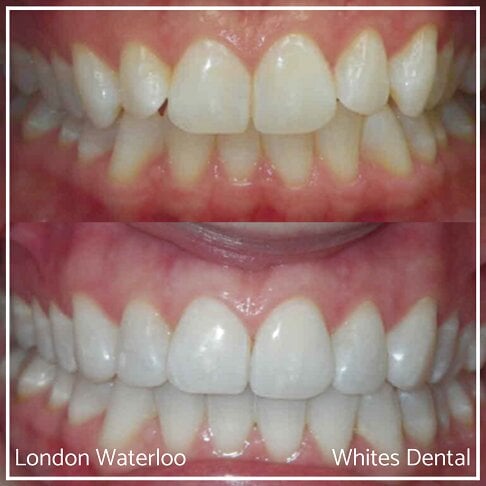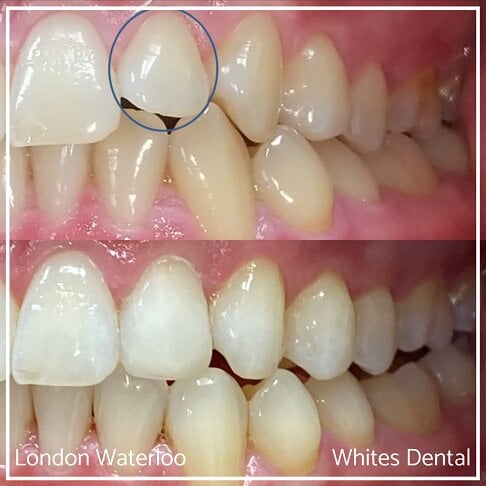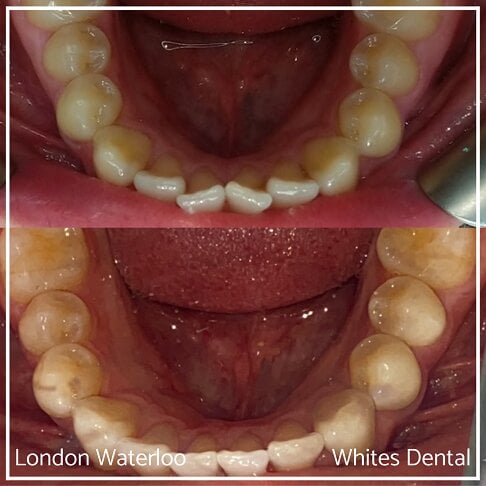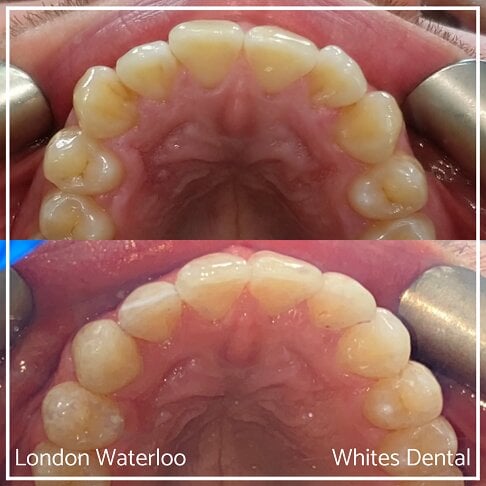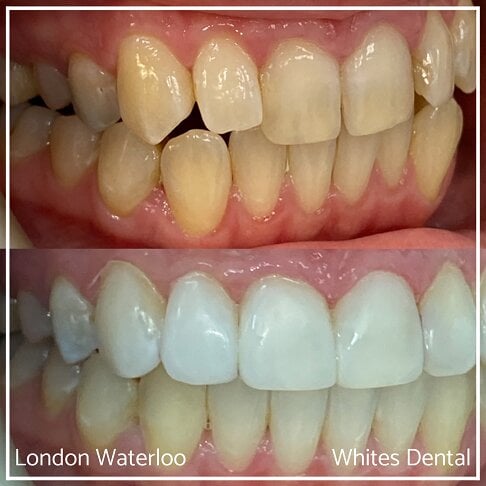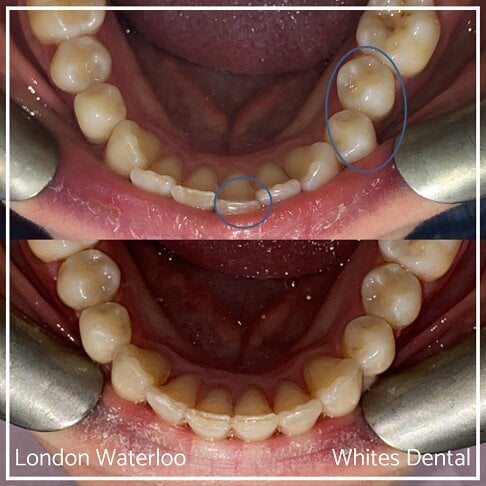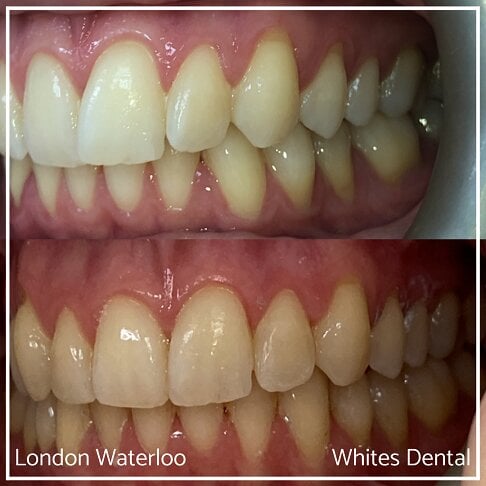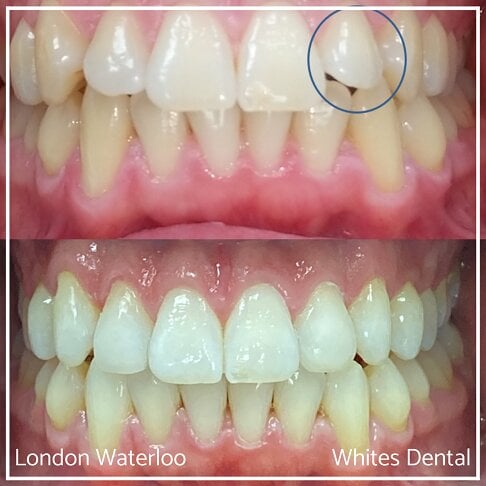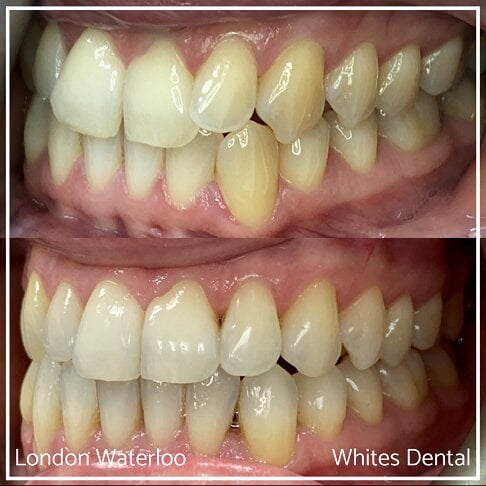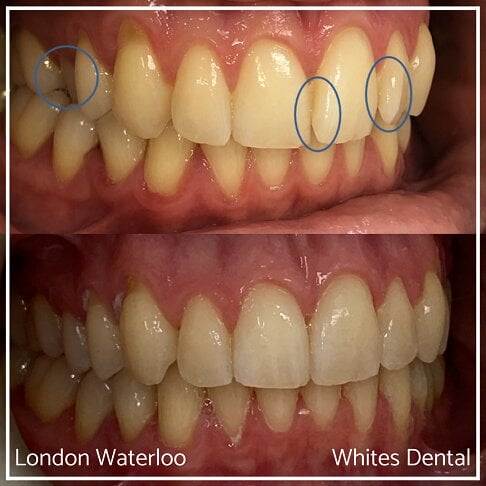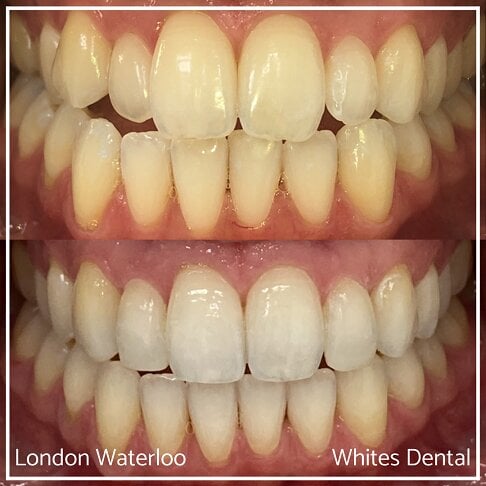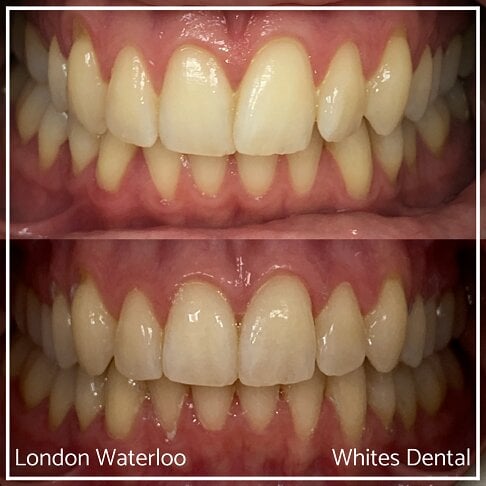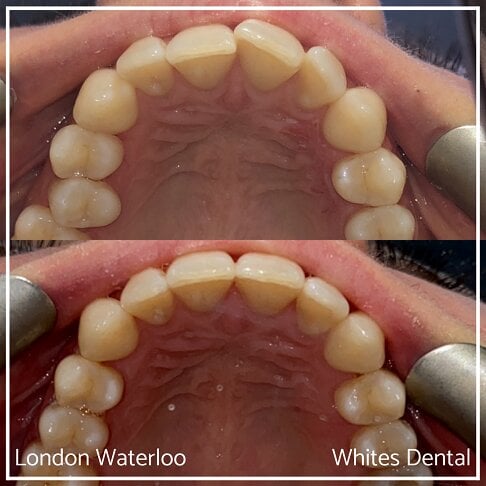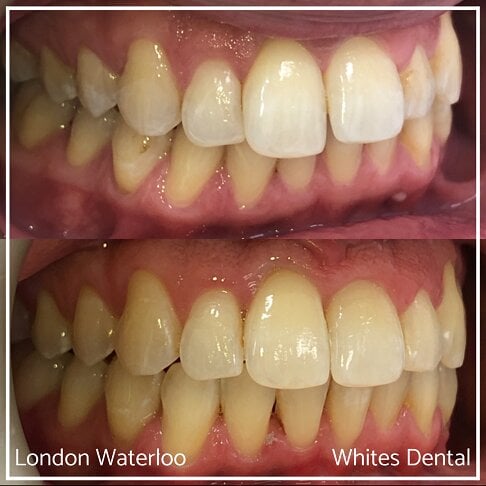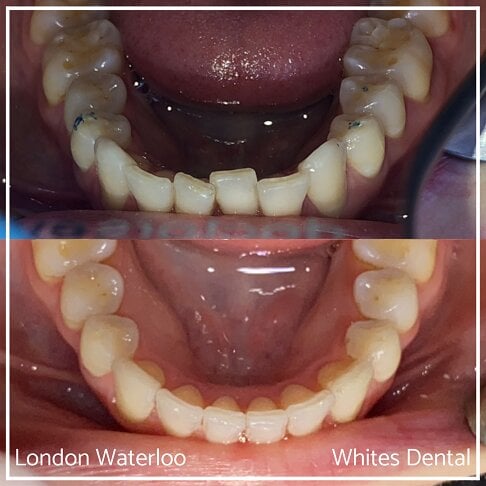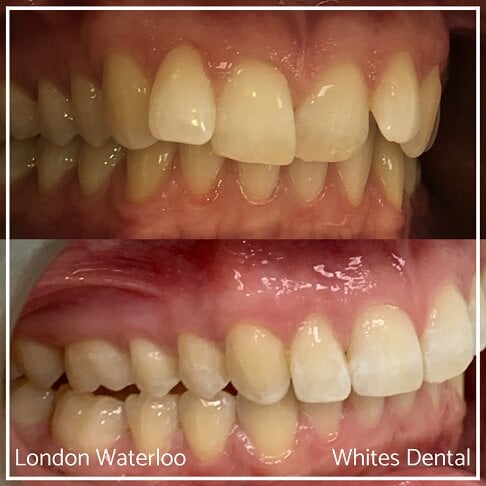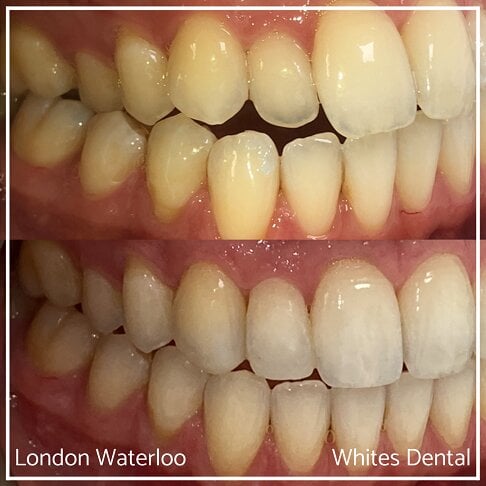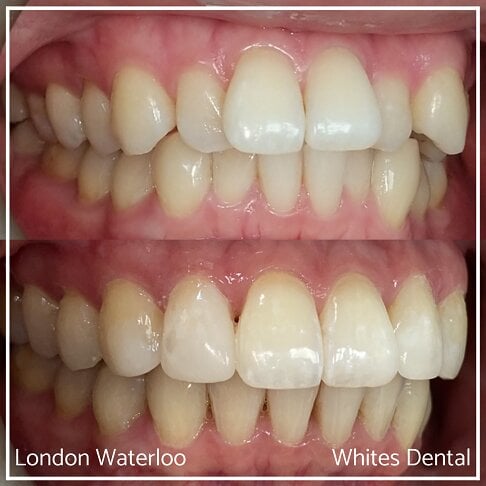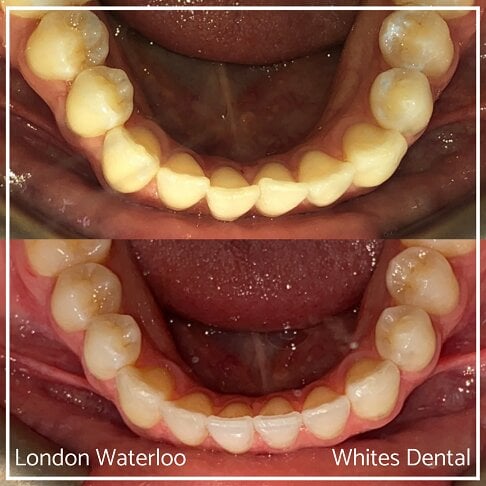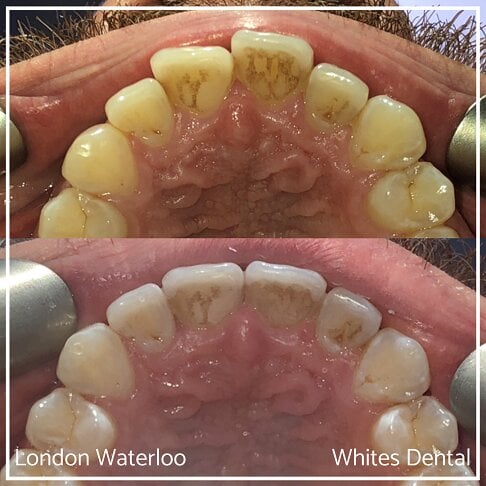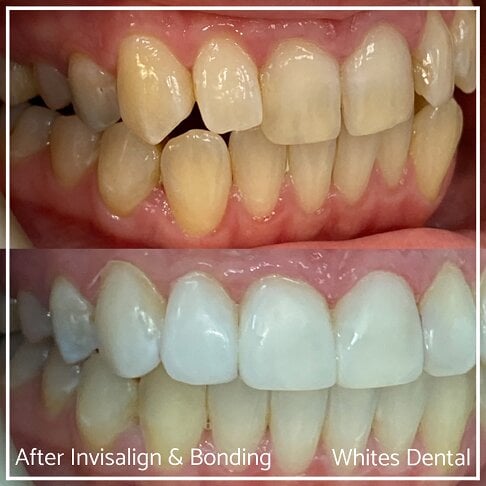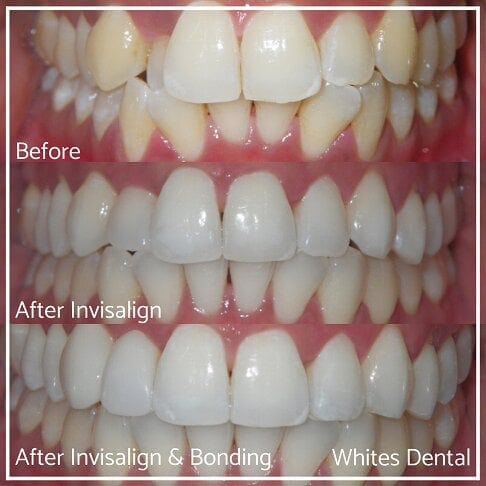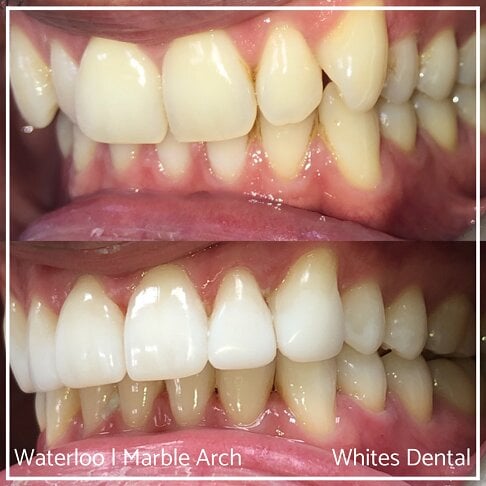 Worst Cases – Before And After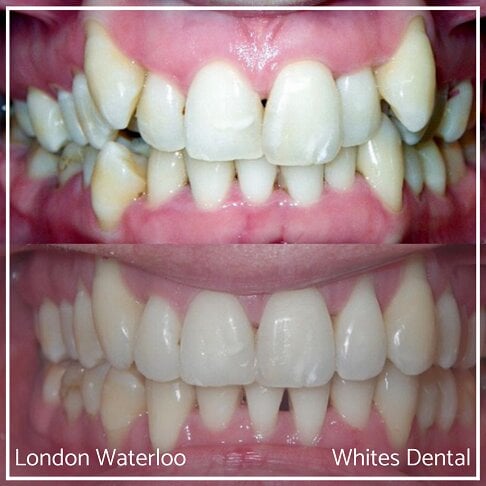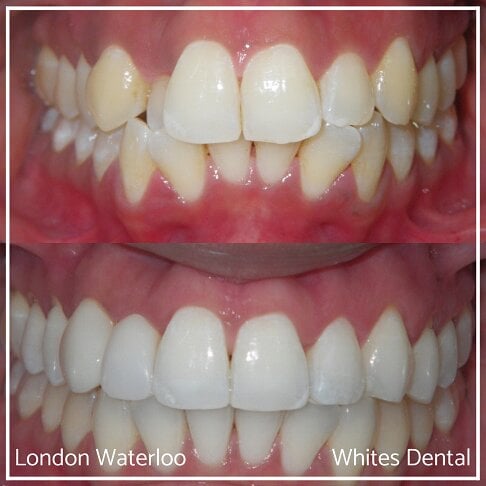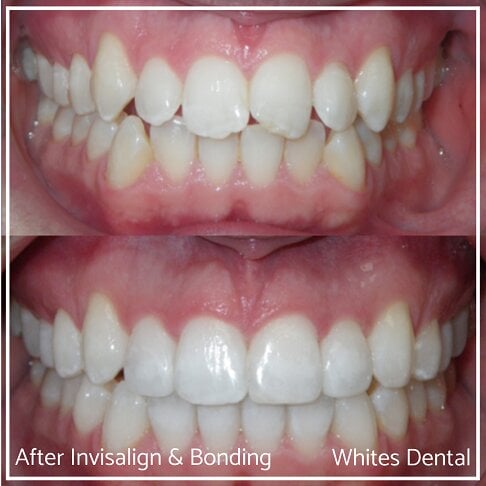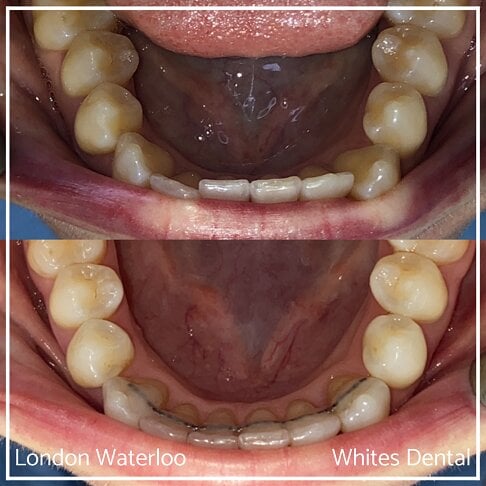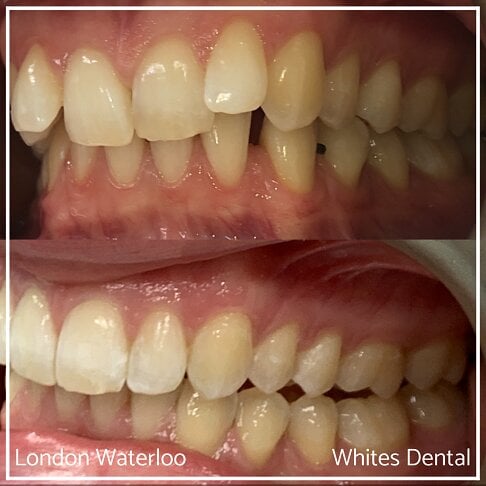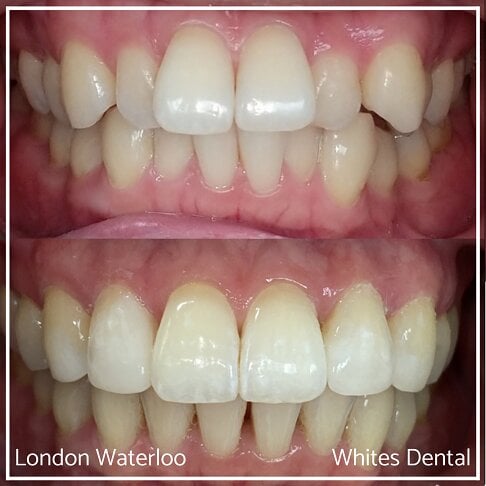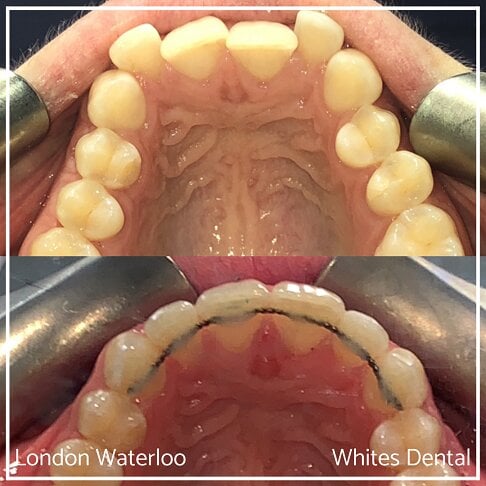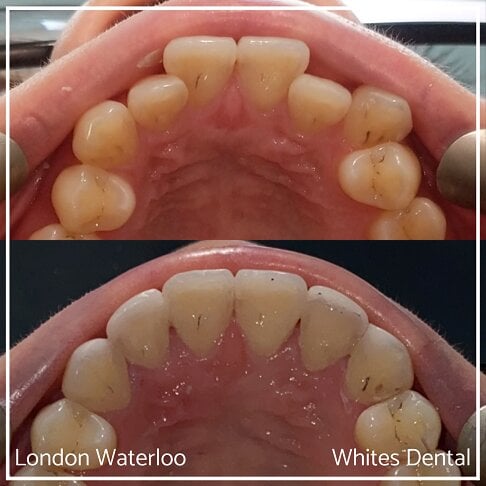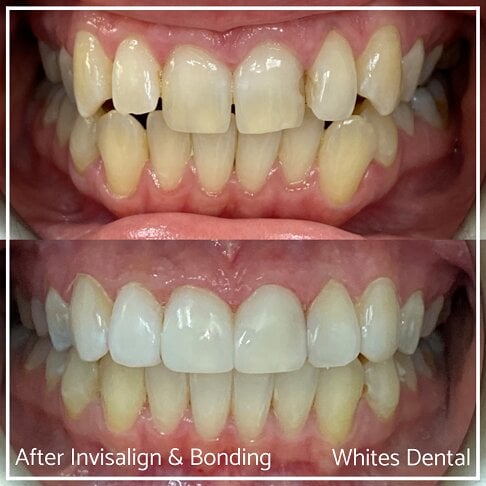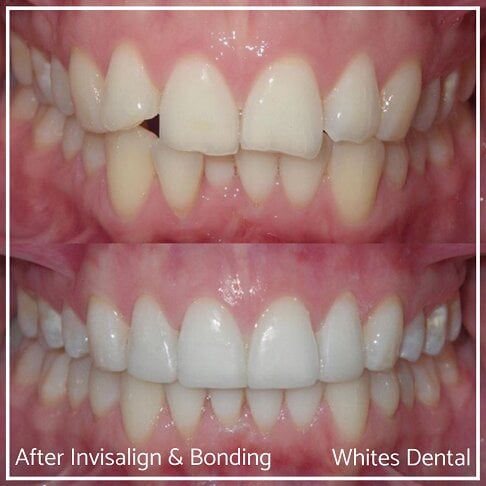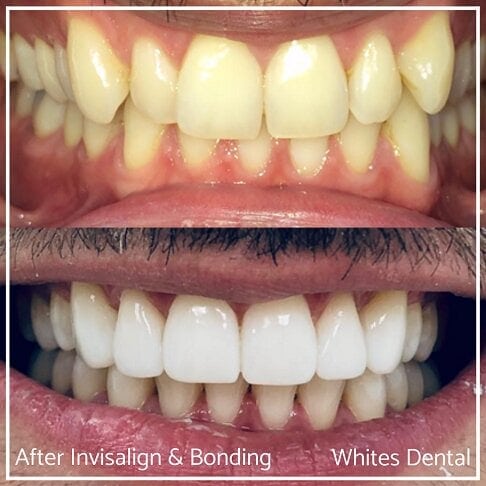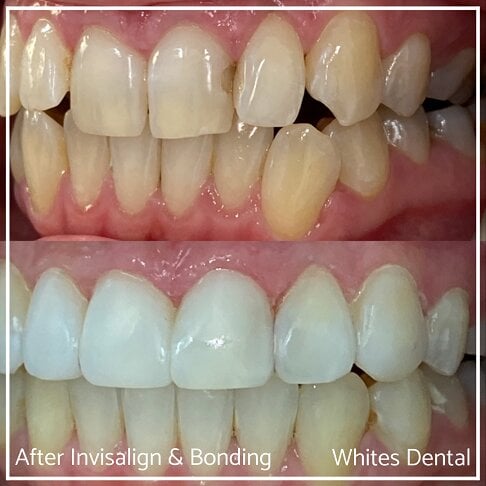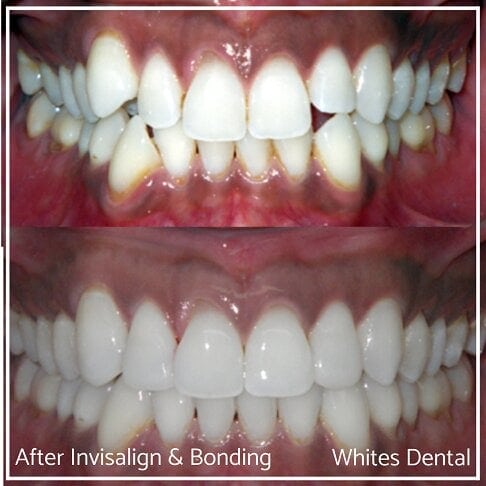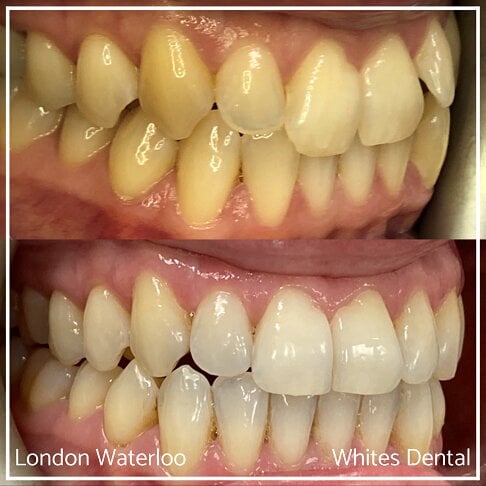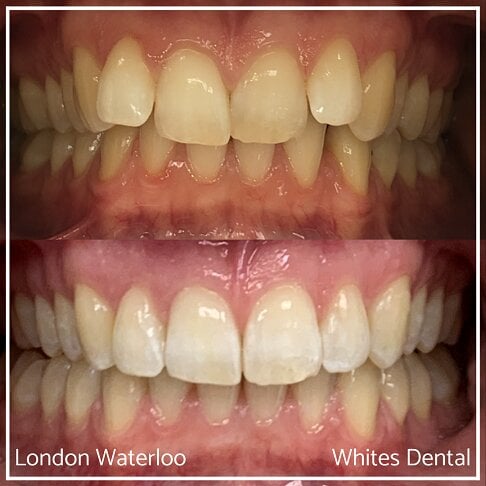 Overbite / Underbite – Before And After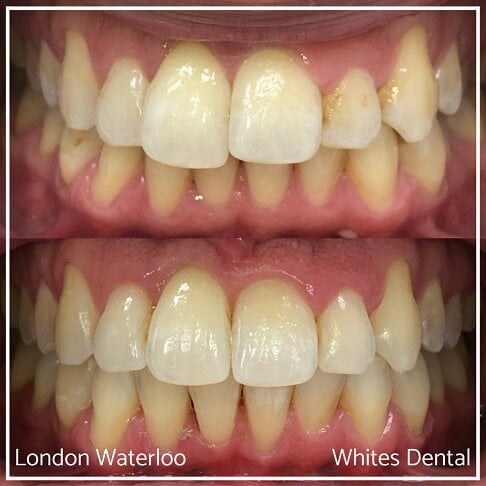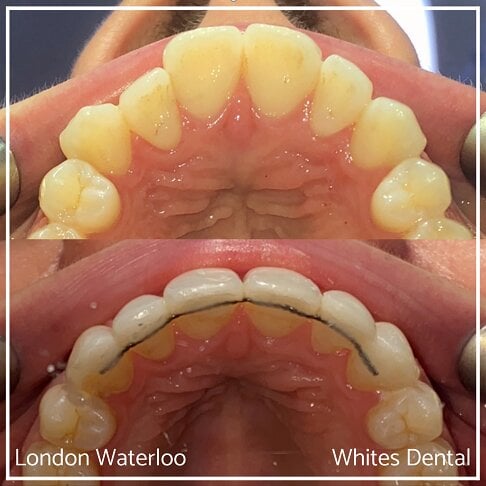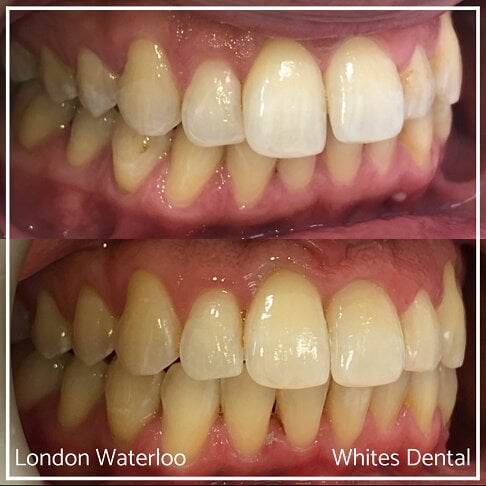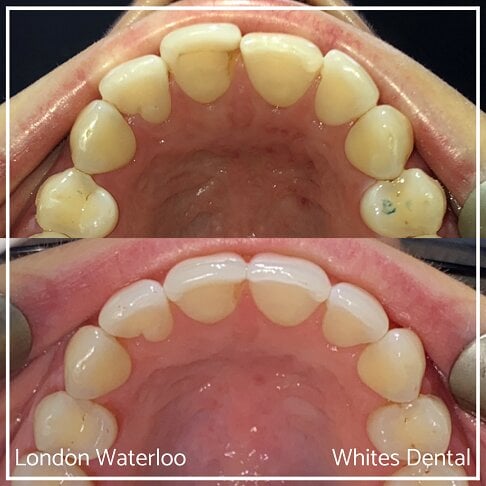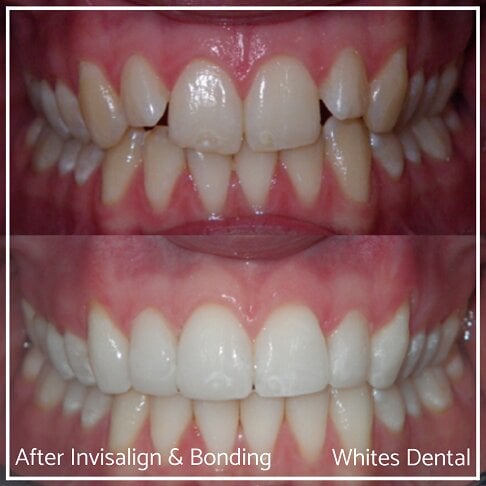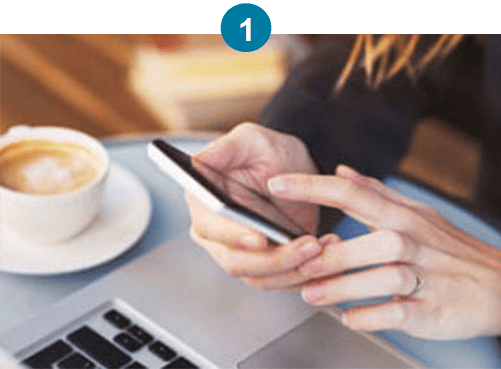 Upload Your Photos
Upload your photos and tell us what concerns you.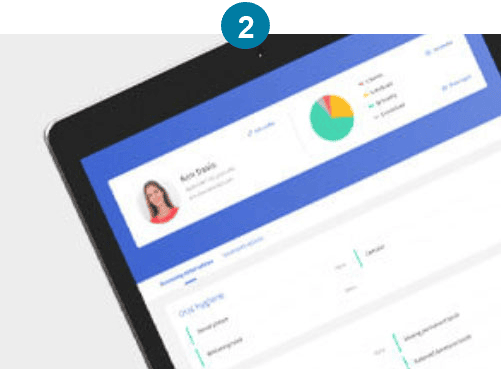 Free Video Consultation
We will usually reply within 24 hours to book you for a free video consult with Dr Elliot. He will provide you a cost and duration during the consult.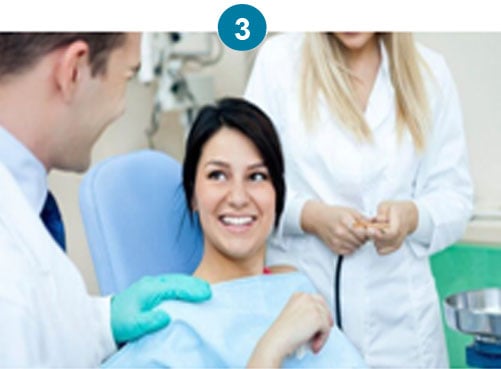 Appointment
We will book you for an appointment at the practice, where we will take impressions and create a treatment plan for you.
Invisalign Smile Simulation

See what your smile could look like with straight teeth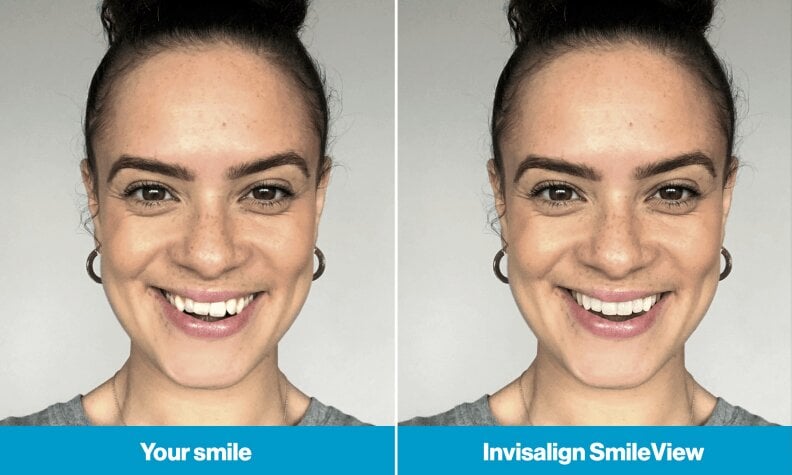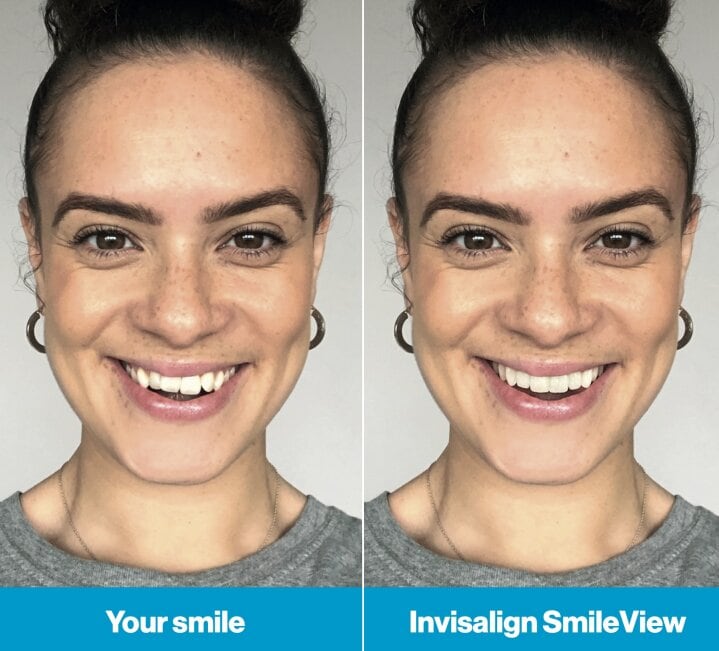 Elizabeth's Smile Transformation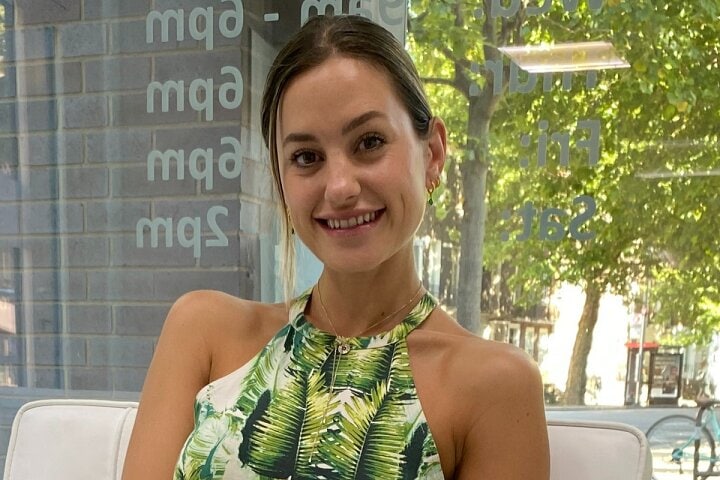 I came to Whites to improve my smile in time for my wedding. I wanted my smile to look just perfect for my big day.
My teeth were a little stained and a little crooked. Two of my front teeth slightly stick out. Dr Edina recommended teeth whitening to whiten my teeth, followed by Invisalign and Composite Bonding to straighten and perfect my smile.
I can't wait to see my new smile and have lots of big smiley pictures taken on my wedding day.
Everyone at the practice has been so friendly and helpful. I was made to feel very welcome. Can't thank the whole Whites team enough.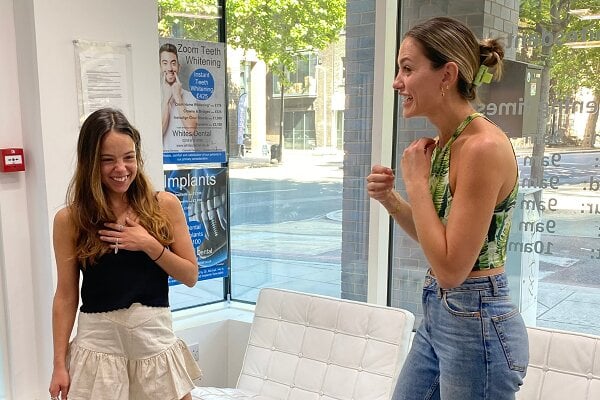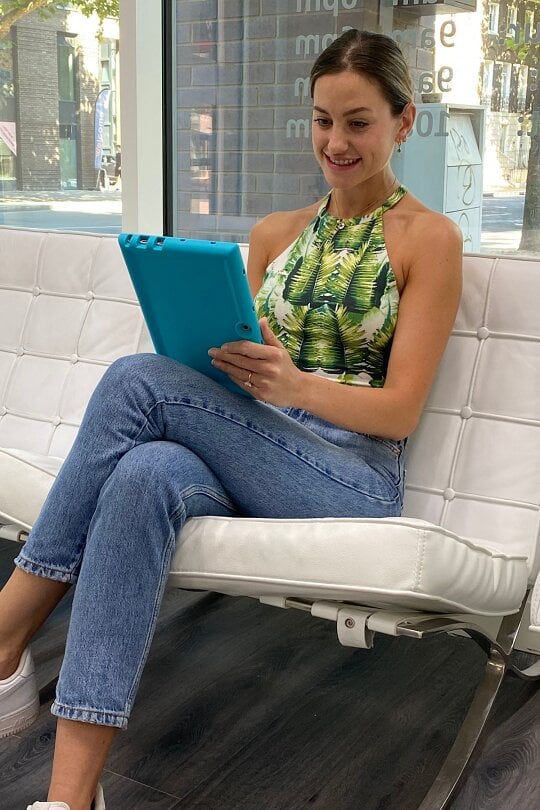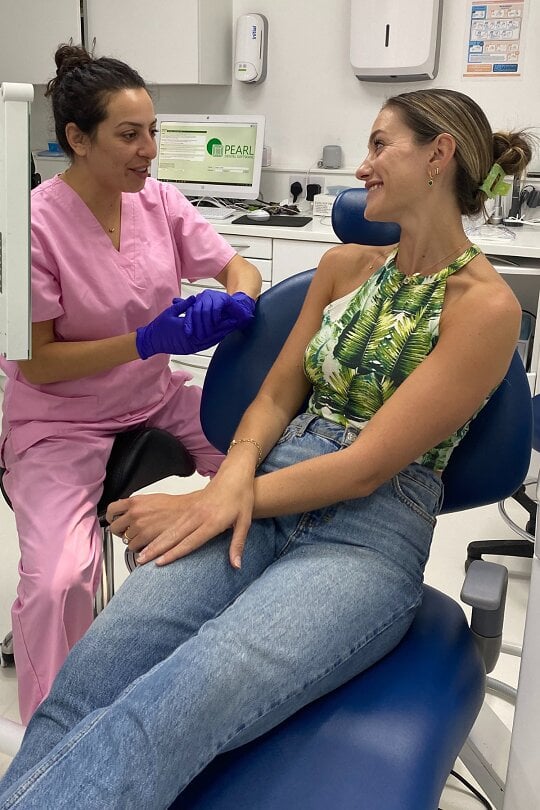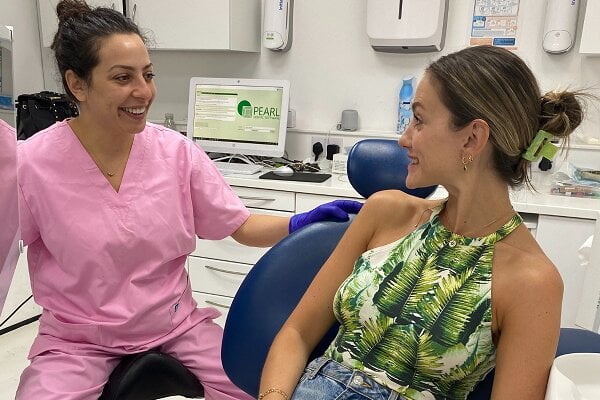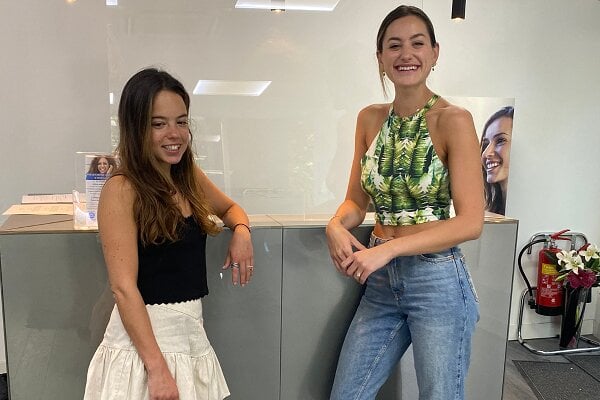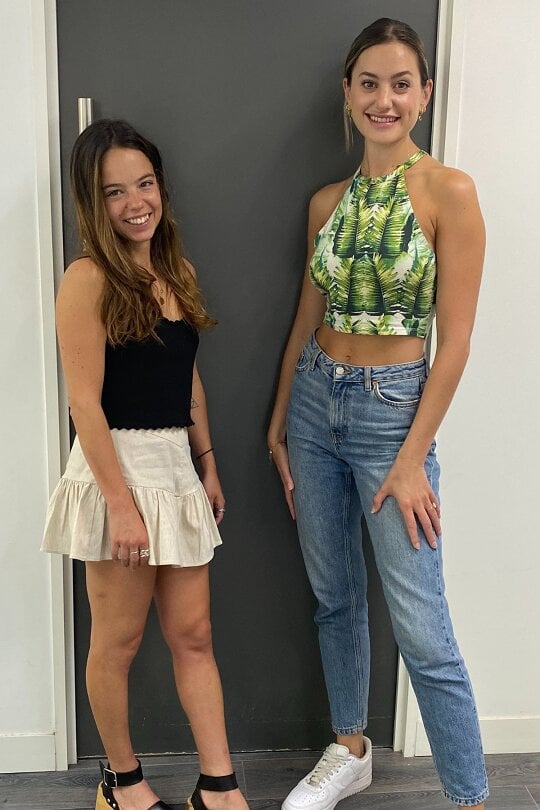 Invisalign i7


from

£1,695
Invisalign Lite


from

£2,795
Invisalign Full


from

£3,295
Invisalign – How Does It Work?
Straighten your teeth with a series of virtually invisible clear aligners from Invisalign, one of the most popular providers of invisible teeth straightening systems. By using a series of removable, clear aligners, Invisalign straightens your teeth conveniently and comfortably. Having removable clear aligners enables you to drink, eat, and brush as normal – without being noticeable by others as you go about your usual activities.
Removable clear braces are a relatively new method of correcting mild to moderate teeth misalignment problems. 'Invisible' removable braces as they are also sometimes called (they can look virtually invisible to others) are arguably the highest-profile orthodontic braces, with widespread coverage on television and in magazines. Invisalign invisible braces are thin flexible clear plastic impressions of the teeth, similar to mouth-guards, and fit closely over the teeth. A series of aligners move the teeth incrementally, ever so slightly, week after week, into their desired final position. Each clear aligner moves the teeth a tiny amount towards the desired position before the next aligner in the series moves the teeth further towards their final position till the desired results are achieved. Invisalign aligners need to be worn all the time, night and day, except for meals, when they must be removed while eating. Invisalign aligners are well suited to adults whose lifestyle and work commitments make it difficult to wear conventional fixed metal braces.
Frequently Asked Questions (FAQs)
Invisalign is an alternative to traditional orthodontic fixed metal braces. Invisalign corrects teeth alignment issues using a series of clear plastic straighteners or aligners that move teeth slowly into the desired position. Our orthodontist will plan out your tooth movements and provide you with a series of clear aligners over the course of the treatment. Each set of aligners needs to be worn for 2 weeks, following which we will give you the next set in the series. Each aligner moves your teeth by a small amount, till all the aligners have been used up, providing you with a beautiful straight smile.
How do I know if I need Invisalign teeth straighteners?
If you have uneven, misaligned or crooked teeth, you may want to straighten your teeth. A dentist may also recommend you to straighten your teeth for oral health issues. A number of different orthodontic options exist today to straighten teeth, including metal braces and invisible aligners. Invisalign is a convenient and discreet way to straighten your teeth and could be the best solution for you. Although the principle behind Invisalign aligners is the same as traditional orthodontic braces, Invisalign has a number of advantages that people love –
Invisalign aligners are less noticeable than fixed braces
Invisalign aligners are removable, making them easier to clean and also leave out for those really important events, such as a job interview or an important date
No metal in Invisalign means less irritation to the lips, gums, and tongue
How is Invisalign different from traditional orthodontic braces?
Traditional orthodontic brackets consist of metal braces glued to the teeth and tied to each other using wires and small rubber bands. Invisalign braces on the other hand are made of virtually invisible clear plastic aligners designed to be near invisible. Invisalign aligners are made of a comfortable, smooth, clear plastic that's worn over the teeth to gently and subtly move teeth to their desired position. Both traditional braces and Invisalign can straighten teeth, however, each has their pros and cons. Read more regarding "Braces vs. Invisalign in our blog article.
Is Invisalign appropriate for teenagers?
Invisalign was originally designed to treat adults' teeth straightening needs. However, given its strong success at straightening teeth discreetly, it's become very popular with teenagers, giving rise to a new Invisalign system called Invisalign Teen. Teenagers tend to like Invisalign more than traditional metal braces as Invisalign braces are less noticeable, more comfortable, and easier to clean. Invisalign Teen has a number of unique features that make it ideal for teenagers –
Extra features to help accommodate growing teeth in teenagers
'Power ridges' to enable tooth roots to grow into the right place
Complimentary replacements if aligners are damaged or lost
Tools to help teenagers stay on track with wearing their Invisalign aligners
The cost of Invisalign treatment varies from case to case. It's largely dependent on the complexity of your issues – how misaligned, crowded or crooked your teeth are at the start and how much movement you wish to make to your teeth. The amount of teeth movement determines the number of Invisalign aligners that are needed to straighten your teeth. For simpler teeth straightening cases, Invisalign treatment may only cost £1,500 to £2,000. For more complex teeth straightening cases, Invisalign treatment can cost between £3,500 to £4,000. To get a more accurate idea of the cost for Invisalign treatment for yourself, why not book a free consultation with one of our Invisalign specialists. Our Invisalign dentist will do a thorough assessment of your teeth and provide you with an accurate Invisalign quote in less than 30 minutes.
Where can I see Invisalign before and after images and results?
Invisalign before and after results and images can be found on our Invisalign homepage. Please find a link in our main menu at the top of this page.
Whites Dental provides Invisalign Before and After results to patients looking to ascertain whether Invisalign is the right treatment for them. We are based in London Waterloo, near London Bridge. We are located adjacent to Southwark Tube station. We are an under 10 minutes' walk from Elephant and Castle, London Bridge, Borough and Southbank.