Can I drink coffee with braces?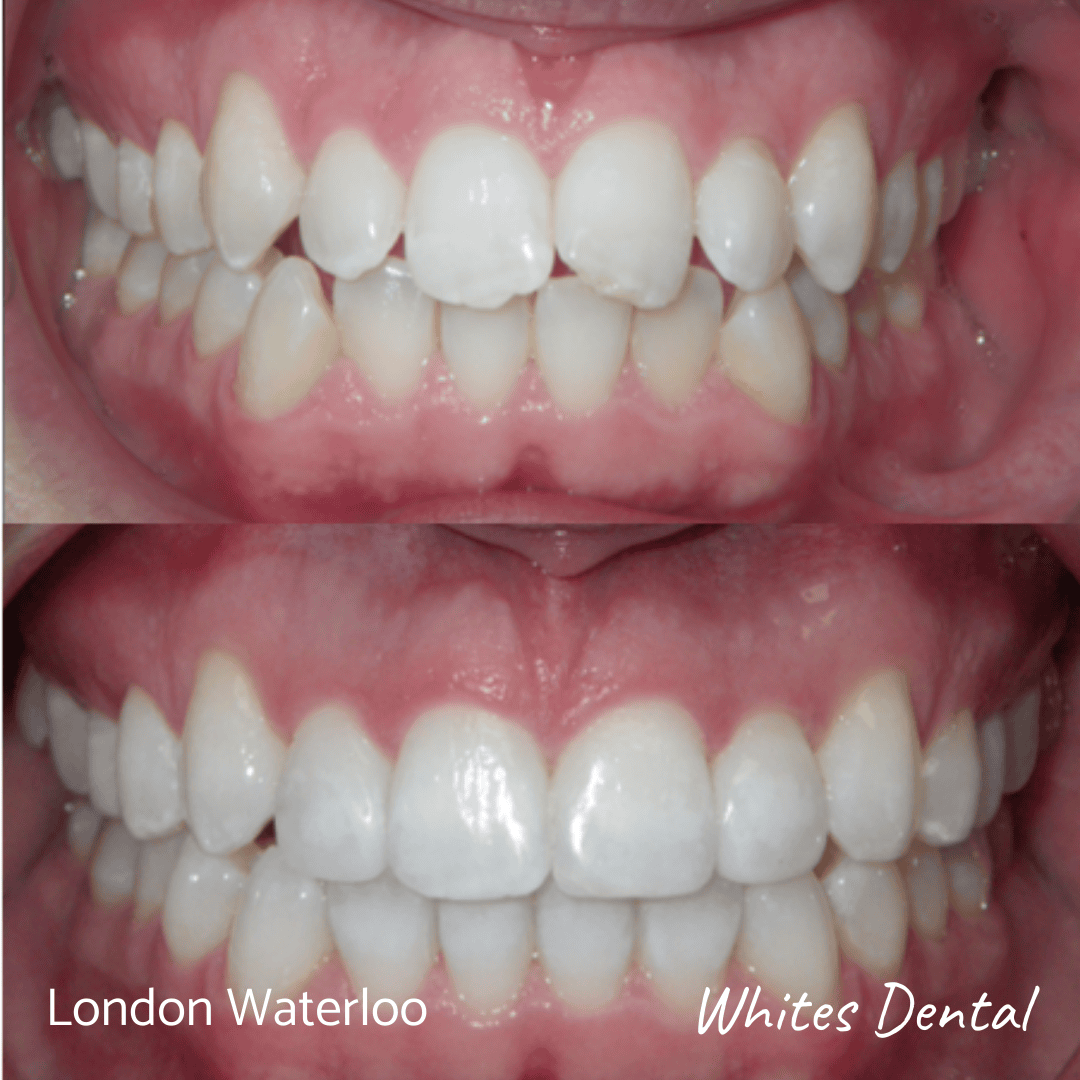 Orthodontists in London Waterloo
If you're a coffee lover, but also want to have a straight smile in London through orthodontics, you may be wondering if you'll have to hand over your daily caffeine fix. Whether you have traditional metal braces, clear braces, or ceramic braces, this is a valid concern since cleaning your teeth becomes more challenging with orthodontic appliances. After all, you don't want to invest in straightening your smile only to be left with stained teeth due to inappropriate maintenance.
Our orthodontic dentists at Whites Dental would be delighted to help you create beautiful straight teeth and answer any questions you may have regarding fixed braces. We provide a range of braces treatments near Elephant and Castle and London Bridge, including Damon Fast braces, Ceramic braces, Invisalign braces, clear braces and also hidden lingual braces. We are based in Waterloo, adjacent to Southwark Station or a quick walk from Waterloo rail station (about 5min).
Coffee and Invisalign
If you have Invisalign aligners, maintaining your morning coffee routine will be super easy. Since Invisalign aligners can be easily removed before eating and drinking, all you have to remember about is brushing your teeth before putting your trays back in. While you can drink with Invisalign trays in your mouth, hot beverages like coffee, tea or even soup can deform the plastic trays. It's better to be safe and remove your trays before drinking or eating anything hot so that you can prevent your trays from losing their shape. It's important that your Invisalign trays remain tight, otherwise you will impact the teeth straightening procedure & end results. Coffee can also stain your aligners, defeating the purpose of being clear braces. If properly looked after, Invisalign trays should remain nearly invisible to the naked eye.
Traditional Braces and Coffee
If you've opted for traditional metal or ceramic braces, maintenance becomes slightly more complicated, but not impossible. If you're going to continue to drink coffee, soda, tea, red wine, or any other dark coloured beverage, keeping your teeth clean at all times is a necessity. Both your teeth and the brackets on your braces are vulnerable to staining. You should always drink dark coloured beverages out of a straw whenever you can to reduce the chances of staining. If a straw is not an option, you should make sure to brush your teeth and rinse your mouth with water or mouthwash immediately afterwards.
For both traditional braces and Invisalign, it would be best for you to dismiss coffee altogether during treatment. We realise that this may not be a reasonable option for all of you.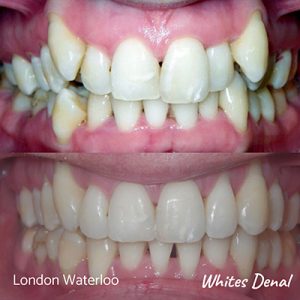 If you wear Invisalign aligners, this is what you need to know:
Hot coffee and tea can alter the plastic of your Invisalign trays. As you know, Invisalign aligners are made to fit the shape of your mouth. If they no longer tightly fit, you cannot get optimal orthodontic results by the end of your treatment.
Coffee, tea, soda and red wine can also stain your trays. These stains defeat the purpose of wearing Invisalign, which is meant to be nearly invisible to the naked eye.
If you still want to drink coffee, tea, red wine, and soda, then remove your trays before doing so and remember to clean them before you put them back in.
Drinking iced coffee or iced tea out of a straw may help in reducing staining.
For those who wear traditional braces:
Dark-coloured drinks such as coffee, tea, red wine, and soda tend to stain the bands and brackets of your braces as well as your teeth.
If you still want to drink coffee, tea, red wine, and soda, rinse with water or mouthwash immediately afterwards.
Drinking iced coffee or iced tea out of a straw will help in reducing staining.
Once we remove your braces, if you find staining exists from coffee or other beverages, you may want to look into teeth whitening either at home or in a dental clinic.
For all your coffee addicts, here are five ways to prevent coffee stains on teeth-
1. Add milk to your coffee.
The colour of your coffee affects how deeply it stains your teeth. When you add milk to your coffee, it lightens the colour of the drink and provides your teeth with protection from the staining acids in the coffee.
2. Change how you drink.
The coffee you drink cannot stain your teeth if it never actually touches them. Drinking coffee through a straw is a good way to drink it without it ever actually touching your teeth.
3. Drink a coffee with less caffeine.
Caffeine might be the whole reason that coffee is part of your morning routine, but it is, ultimately, the amount of caffeine in your coffee that controls how much of a staining effect the coffee you drink has on your teeth. Decaf or coffee that is less caffeinated is less likely to leave stains on teeth, so if you opt for a coffee that has less caffeine than what you usually drink, you can prevent a great deal of the stains that you are going to encounter.
4. Brush after drinking coffee.
One of the best ways to prevent coffee stains on teeth is by removing any remaining coffee residue from your teeth before it has a chance to permanently stain your teeth. You can do this by brushing your teeth after having had coffee – even if you're at work.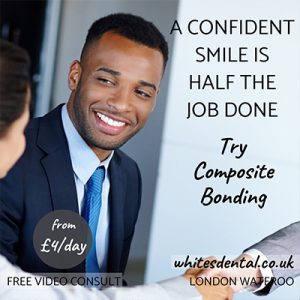 5. Have your teeth professionally whitened.
Whitening in surgery is always going to be more effective than at-home whitening kits or whitening toothpaste. Even if your teeth are not particularly stained, regular whitening treatments, performed by a dentist or orthodontist that you trust, can help to maintain your pearly white smile.
If you are considering braces and would like to know what you can eat and drink during the course of your treatment, book a free consultation with u. We will happily answer any questions that you may have.
You can also find more information
on braces on our homepage– https://www.whitesdental.co.uk/orthodontist-teeth-straightening-london-waterloo/
We are located near London Waterloo, adjacent to Southwark tube station or a 5min walk from London Waterloo Railway station. If you like to walk, then we are a 10 minutes' walking distance from London Bridge, Elephant and Castle tube station and Borough Market. At Whites Dental, our orthodontic dentists provide a range of fixed orthodontic braces in London – these include traditional fixed metal braces, Damon braces, Lingual braces and fixed ceramic braces.