Orthodontist in London Waterloo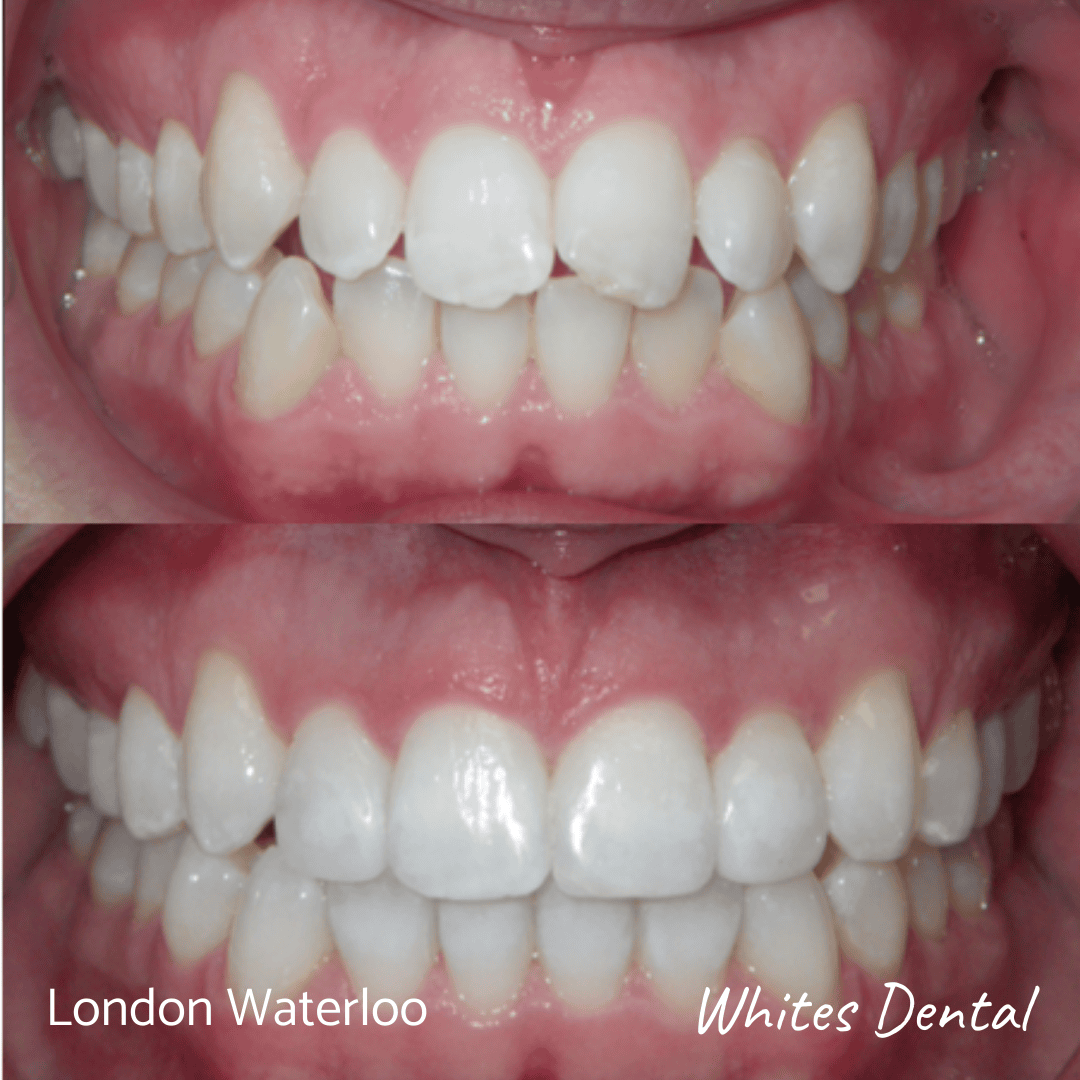 Braces aren't only for children and teenagers. No matter what your age, it's not too late to straighten your teeth, improve your smile and also your dental health. Millions of patients in their late 20s and 30s wear braces today – as a result, dentists now are more familiar with teeth straightening concerns and needs specific to their adult patients.
Why do adults need to wear braces?
Many adults didn't received orthodontic treatment to correct problems such as crowded or crooked teeth, underbites and overbites when they were younger. If left untreated, many of these problems can cause tooth decay, gum disease, earaches and headaches as well as biting, speaking or chewing issues. Having straighter teeth also improves the appearance of your smile, which can give adult patients a huge confidence boost socially.
Is orthodontic treatment different for adult patients?
Adults can benefit from the same advantages of an improved smile and dental health by wearing braces as teenagers. However, as adults are not growing any longer, orthodontic treatment can take a little longer than it does for younger individuals like teenagers. The typical adult wears braces for between 4 months to three years; the duration of treatment depends on the severity of teeth misalignment. Once braces are removed, you will likely be required to wear a retainer to prevent your teeth from moving back to their original positions.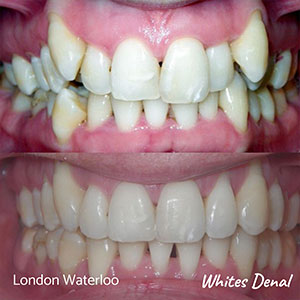 How do I find a good orthodontist in London?
To find a good orthodontist in London, Google is a good starting point. Google an orthodontist in London. Research the dentists that come up – find one that has dentists who are specialists in orthodontic treatments. See how well developed their webpages are for orthodontic treatments. Dentists who have well developed pages for orthodontics typically focus and specialise in that field. Read google reviews for orthodontic care. Once you have identified a few orthodontists in London, visit them for a consultation. Form a view on how experienced the orthodontist is and whether you had a sense of trust in them. Finally choose the orthodontist who is able to offer you a teeth straightening option that best suits your needs and is priced reasonably.
What kind of braces exist for adults?
Adults have specific teeth straightening needs that are unique to them. Given their work and social commitments, many adults prefer to take up treatments that are quick and as discreet as possible.
With advances in technology, many teeth straightening options exist that address the needs of a typical adult.
Traditional fixed metal braces, made of stainless steel and fixed to the front surface of the teeth, are the most common type of braces. Adult patients sometimes complain about how obvious the metal braces are to other and also about the discomfort caused from metal brackets rubbing against the inside of the cheek and skin. These issues can be addressed to an extent by using different types of fixed braces.
Ceramic clear braces are like traditional braces fixed to the front of the teeth, however, unlike metal braces, they are made of ceramic material and therefore blend into the colour of the teeth making them a lot less noticeable to others. More care is required with ceramic braces as they may break more easily as compared to fixed metal braces.
Lingual braces or concealed braces have brackets that are attached to the inside surface of the teeth, hidden from view thus making them invisible to others. Lingual braces are increasing gaining popularity with adult patients looking for braces.
Invisible braces are a series of customized, removable appliances made from clear hardened plastic material called aligners. Invisible braces are virtually invisible and also completely removable – they don't therefore trap food between the teeth like metal braces. Each set of invisible aligners is worn for about two weeks and then replaced with the next set of aligners in the series till the teeth have moved to their desired position. The aligners should only be removed for eating, brushing and flossing. Invisible braces are very popular with adults looking for orthodontic braces as they are virtually invisible and the braces do not impact their work or social life, usually key requirement for adult patients.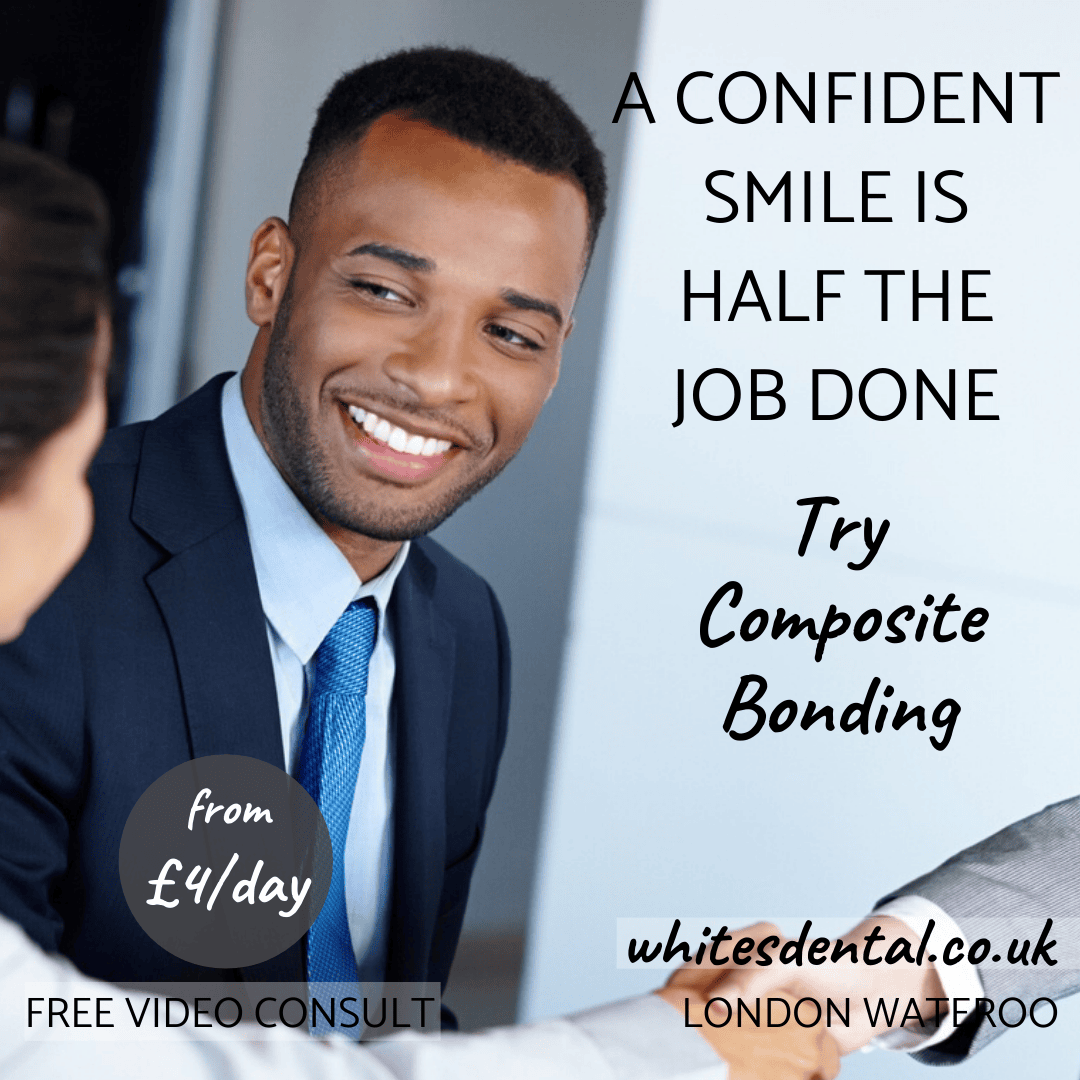 How do I find out if I need braces as an adult?
The best way to determine if you need braces as an adult is to have a conversation with an orthodontist. At Whites Dental, we offer complementary appointments with our specialist orthodontists who will assess your teeth and advise the best options available to you. That may include options such as you don't need any orthodontic treatment to what type of braces are best suited to your specific needs.  Our complementary consultation provide you an opportunity to ask all the questions you have about your teeth and associated  orthodontic treatments. We will be able to address questions such as – I am an adult, what type of braces specific to adults can I have? Can I have invisible braces? How long will the treatment take? What are the costs involved?
How much do adult braces cost?
Cost of adult braces often depends on the type of braces you choose and the duration of the orthodontic treatment. Typically, adult brace treatment can cost between £1,500 to £4,000.
Our orthodontists will be able to provide you a more accurate price once they have been able to assess your teeth and understand your requirements. Please feel free to call our reception team to book a complementary orthodontic consultation with one of our adult brace specialists.
Whites Dental provides Adult Braces teeth straightening treatments to adult patients around us in Central London. Our adult brace treatments include fixed metal braces, clear ceramic braces, removable braces, Fastbraces, Damon braces, Six Month Smiles and also Invisalign invisible braces. We are based in London Waterloo, adjacent to Southwark tube station. We are a 10 minutes' walk from Elephant and Castle, Southbank, London Bridge and Borough stations.