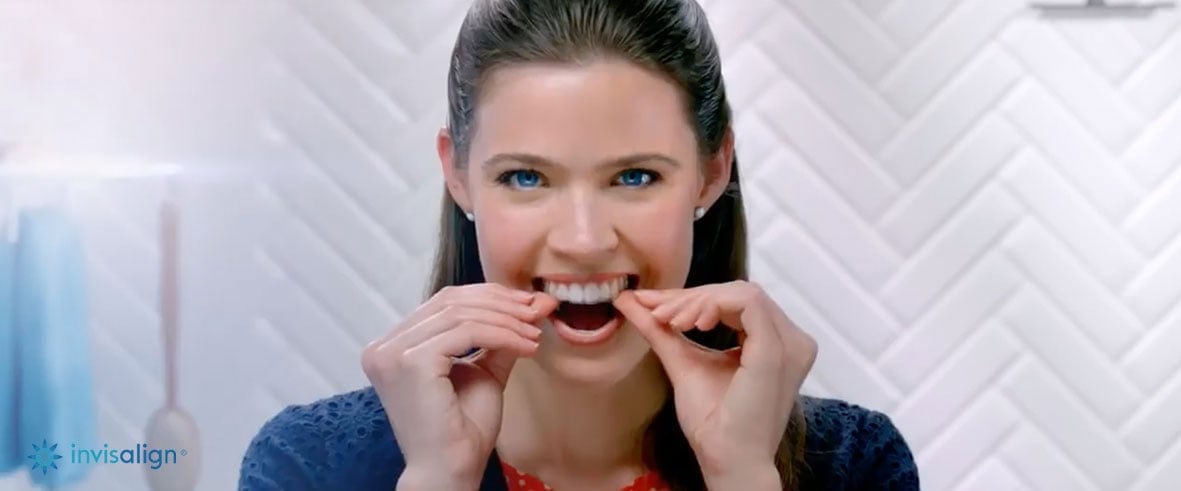 Discover the power of your smile
Invisalign
Straighten your teeth with a series of clear aligners from Invisalign, the leading provider of clear aligner teeth straightening systems. Invisalign helps you have beautiful straight teeth using a series of custom moulded clear aligners. No more bands brackets or wires.
By using a series of clear, removable aligners, Invisalign straightens your teeth in a comfortable and convenient manner. By changing aligners every few weeks, your teeth will move ever so slightly, week after week, till they have moved to the final position our dentist has prescribed. Having clear removable aligners enables you to eat, drink and brush as usual – without being noticeable as you are out and about.
At Whites Dental, we offer three types of Invisalign treatments – Invisalign i7 treatment, Invisalign Lite and the full Invisalign treatment. We also offer Fast Braces.
Please go to our Invisalign FAQs page to find out more about Invisalign.
Consultation
FREE
i7 treatment – up to 7 sets of aligners

from

£1,500
Lite treatment – 8 – 14 sets of aligners

from

£2,155
Full treatment – 15 to 30 sets of aligners

from

£3,795
Full treatment – complex

from

£4,200
Fast Braces

from

£2,000
Exceptional Dental Care
At Whites Dental, we try very hard to provide every patient with exceptional dental care and customer service. We pride ourselves in going the extra mile to exceed the expectation of every single patient.
Our dentists, Dr. Magda and Dr. Xenia are very experienced dentists, with over 20 years of dental experience between the two of them. They go to great lengths to leave you with a happy smile at the end of your treatment with us.
Interest Free Finance
Want a perfect smile, but worried about the cost? At Whites Dental, we provide our patients the option to pay for their treatment via a zero percent finance option. Payments are typically spread over 3-12 months. Your entire treatment could be covered by our 0% finance option.
You will be able to apply and get approval within a few minutes right at the surgery. Please enquire at reception.
See our Fee page for pricing of the rest of our treatments.
Dental Practice Location
Our Dentist in Waterloo, close to London Bridge and London Waterloo, is located adjacent to Southwark tube station. We are located on Blackfriars Road, a short walk from London Waterloo, London Bridge, Blackfriars, Southbank and Elephant & Castle.
We use the latest materials and techniques and have installed state of the art equipment across the entire dental surgery, ensuring all our patients are provided the best possible dental care.