Damon Clear Braces in Waterloo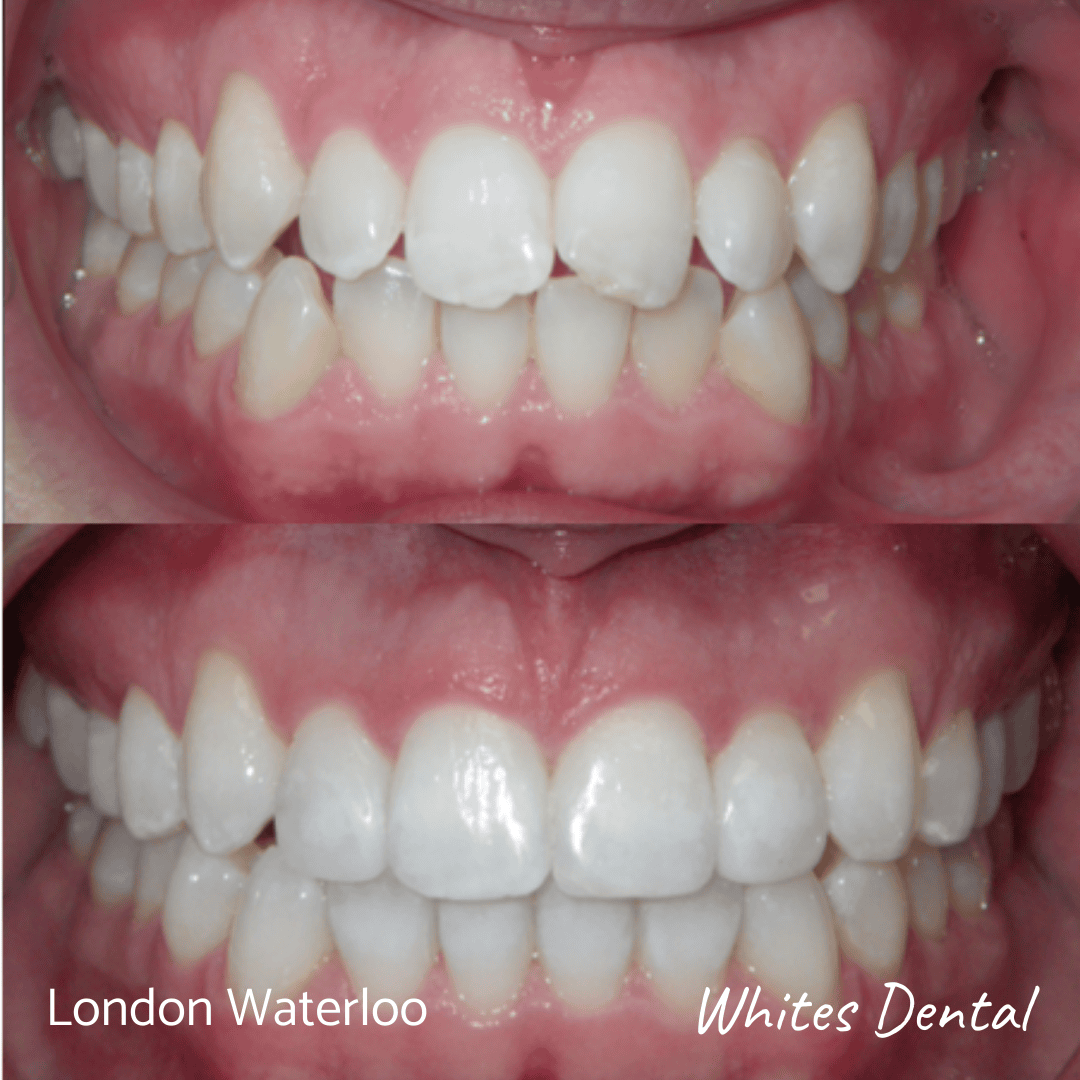 Straighten Teeth Painlessly.
Our smile is one of the first things others notice of our appearance. Having healthy straight teeth is a key factor contributing to a beautiful smile. Having crooked or unhealthy teeth can have an impact on our confidence and overall life experience as a result. Traditional orthodontic fixed braces can cause discomfort and be unsightly. Damon clear braces are a modern new alternative orthodontic system used to straighten a patients teeth. The system consists of ceramic or metal braces and an arch wire, similar to those used in conventional braces, however the technology it employers is newer. Damon braces use state-of-the-art low-friction technology to enable teeth movement more quickly but gently, allowing a patient to achieve a straighter smile painlessly. Its slide wire mechanism eliminates the need for 'band and elastic structure', leading to shorter treatment times and less strain on the teeth. This leads to a more comfortable experience for the patient in spite of the strength used to move teeth that are out of place. Its ceramic braces blend in with the colour of the teeth, making Damon braces less obvious to others.
Damon clear braces are an orthodontic teeth straightening option for patients who require a significant amount of teeth movement in order to straighten their teeth, but wish to complete treatment quickly with minimal pain, discomfort and aesthetic impact. Damon braces enable you to straighten your teeth in a more comfortable and cosmetically pleasing manner.
Discreet, Quick & Comfortable
The Damon clear braces system uses a slider mechanism to hold the wire within the brace,  allowing teeth to move more quickly and comfortably as compared to traditional orthodontic fixed braces. Damon braces have the following advantages over traditional fixed metal braces –
Aesthetic appearance – Daman clear braces provide a more aesthetically pleasing appearance. Others will barely be able to notice them.
Faster treatment – studies have shown that patients finished treatment seven months sooner than with traditional fixed metal braces.
Less maintenance at the dentist – studies have also shown that patients needed nearly half as many visits to the orthodontist to have the braces and wires adjusted manually.
Less pain – Damon clear braces cause less pressure to be applied to the teeth, causing less pain. Patients often mention they experience a lot less discomfort with Damon braces. The Damon system also causes less friction, avoiding deterioration and erosion of the teeth.
More hygienic – Damon clear braces allow for fewer places for bacteria and plaque to accumulate on the braces. They are therefore easy to keep clean and lead to better oral hygiene for the patient.
More effective – clinical studies show that the Damon brace system is more effective at correcting severe teeth crowding, are more comfortable to wear and have a lower relapse rate as compared to traditional fixed braces, according to Apple Orthodontix.
At Whites Dental, our orthodontists provide Damon Braces at a very competitive cost. Our orthodontic treatment costs are provided in the cost table below.
Orthodontic Consultation

FREE

Fixed Braces


from

£1,495
Invisalign

from

£1,500
Six Month Smiles

from

£1,950
Fast Braces


from

£2,250
Lingual Braces


from

£2,495
Damon Braces


from

£3,495
■ Leading Specialist Orthodontists – over a thousand happy teeth straightening patients
■ Exceptional patient care and customer service
■ Latest 3D digital technology to scan your teeth and create a treatment plan
Dr Sarmite and Dr Elliot are leading teeth straightening specialists, with over 35 years of teeth straightening experience between them.
Frequently Asked Questions
What are the advantages of Damon clear braces?
Speed – Damon clear braces enables you to straighten your teeth quickly and with less visits to the orthodontist. This means that the straighter smile you have always wanted can be achieved even faster than you would have expected.
Aesthetically pleasing – Damon clear braces use smaller braces than traditional orthodontic metal braces. The braces can also be made of ceramic material, matching the colour of your teeth. This makes Damon braces a lot more discreet as compared to conventional orthodontic metal braces, allowing you to wear them with a lot more confidence.
Comfortable – The friction free sliding wire and brace system allows for higher levels of comfort as compared to traditional orthodontic metal braces.
Easy – Damon clear braces are easy to clean and therefore more hygienic, enabling easier maintenance as compared to traditional metal braces. Given maintaining good oral hygiene is very important while undergoing orthodontic treatment, this is a significant benefit.
What are the disadvantages of Damon clear braces?
Although Damon clear braces have a lot of benefits associated with them – they aren't perfect. Some of the drawbacks include the fact that the metal wires are visible to others, meaning you can't escape the metal-mouth look entirely. The Damon Clear option provides clear ceramic braces (not metal braces), helping to reduce the visibility of the braces – however they are still visible to some extent. Damon braces are also irritating to wear initially, for the first few days till such time you get used to wearing them. They also cost more as compared to traditional orthodontic braces, although it's worth noting that different practices offer different prices depending on location and experience.
Other clear aligner systems such as Invisalign also provide the ability to straighten your teeth discreetly without wearing traditional orthodontic metal braces. However, not everyone is a suitable candidate for Invisalign braces, which are most effectively used when only mild correction to the teeth is needed.
How much will Damon clear braces cost?
Damon braces have significant benefits as compared to traditional orthodontic fixed braces. This is reflected in their cost. Damon braces can cost anywhere between £3,500 and £6,000, depending on the level of correction that's needed. Prices are dependent on level of complexity and length of treatment needed. At Whites Dental, we offer our patients Zero percent finance plans, to help them spread the cost of the treatment over a longer duration of time. Please feel free to call us for pricing and payment options.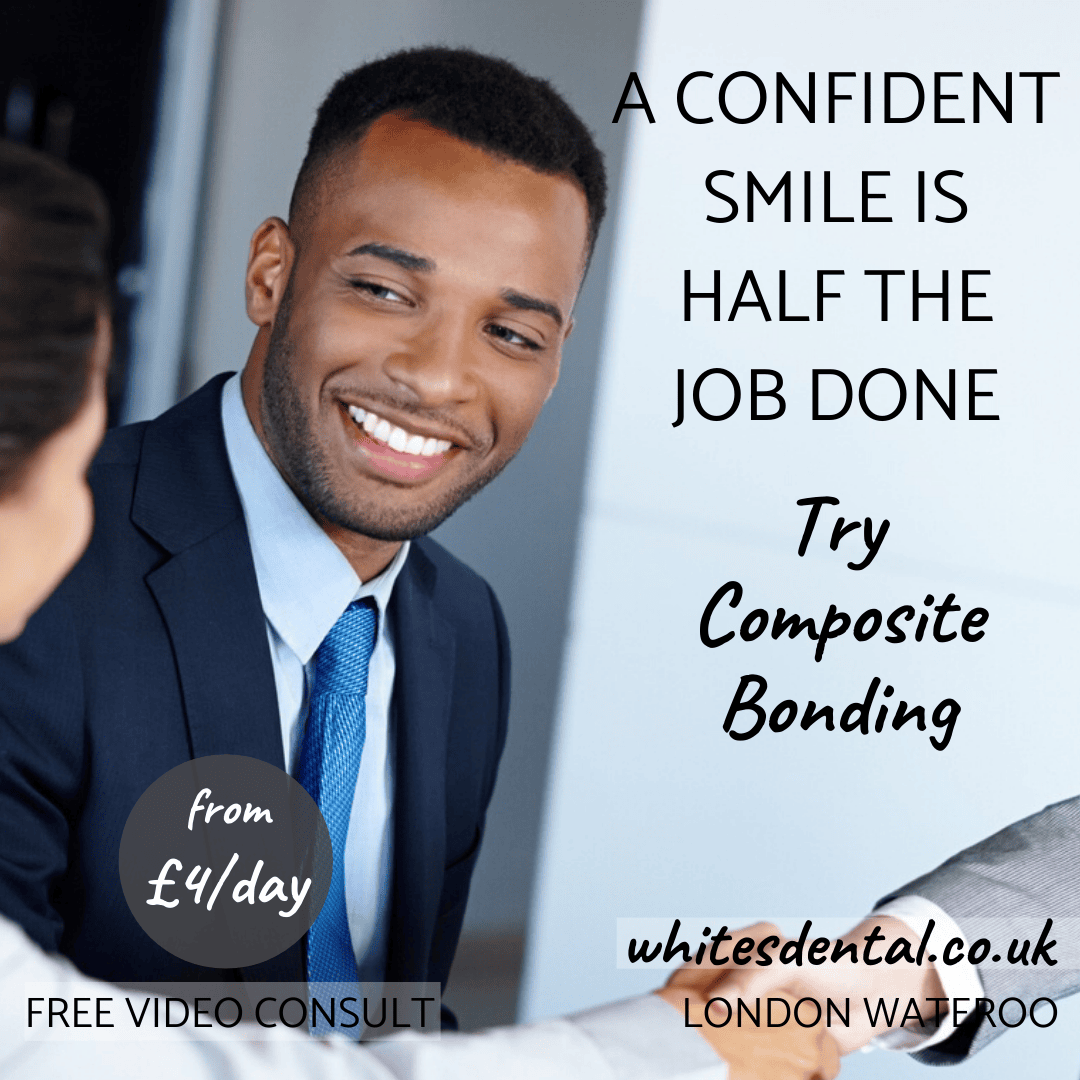 Will I need retainers after straightening my teeth with Damon clear braces?
On completion of teeth straightening treatment, you will normally need to wear retainers on your teeth to prevent your teeth from sliding back to their original positions. Retainers can be removable or fixed; removable retainers can be removed, but need to be worn for a minimum duration of time each day. Fixed retainers are small pieces of metal fixed to the back of the teeth, holding the teeth in their current position.
Whites Dental provides Damon Clear Braces teeth straightening system as well as traditional orthodontic fixed braces to patients in Central London, in and around London Waterloo and London Bridge. We are located in London Waterloo SE1, next to Southwark Tube station. We are a convenient 10 minutes' walking distance from Borough, Southbank, London Bridge and Elephant and Castle stations.