Private Dentist in London Waterloo
The Power Of A
Confident Smile
The Power Of A
Confident Smile
Treatments
Private dentistry practised ethically.
Whites Dental, private dentist & hygienist in Waterloo SE1, offers a full range of dental services including general dentistry, cosmetic dentistry and emergency dentist services. We try very hard to provide exceptional patient care and customer service to every patient.
We are located adjacent to Southwark Tube station and can typically offer same day appointments for most treatments. We are open on Saturdays.

Cosmetic Dentistry
Some of our most popular treatments include Invisalign, Teeth Whitening, Teeth Reshaping (Composite Bonding and Veneers), Fixed Braces and Dental Implants.
See our Fee page for pricing of the rest of our treatments.
96% of patients
are extremely satisfied with their treatment at Whites Dental.
Leading Dentists
Our dentists are trained to offer you the very best treatment.
Location
We are conveniently located in London Waterloo, right across from Southwark Tube station.
Flexible
We try to fit appointments to your schedule and offer weekend ones too.
Interest Free Finance
Want a perfect smile, but worried about the cost? At Whites Dental, we provide our patients the option to pay for their treatment via a zero percent finance option. Payments are typically spread over 3-12 months. Your entire treatment could be covered by our 0% finance option.
You will be able to apply and get approval within a few minutes right at the surgery. Please enquire at reception.
01



Apply at the Practice
We will send a link to your phone for the required amount.
02



Choose How to Pay
Choose how many months to pay the treatment amount over.
03



0% Finance
The credit application is really short, with a decision given in a few minutes.
Our Location
Our dental practice in London Waterloo is located adjacent to Southwark Tube station, a short walk from London Waterloo station. We are also around a 5 minutes walking distance from London Blackfriars, London Bridge, Borough Market, Southwark and Elephant & Castle stations. See our Contact page for a map of our location.
We are a private dental practice, offering a walk-in dentist near me, hygienist near me and emergency dentist service in waterloo, London Bride and SE1.
We are open Monday to Friday from 9am to 6pm. We are also open on Saturdays from 10am to 2pm.
Please see our Contact page for a map of our location
Our Team
Dr. Deepa and Dr. Xenia are experienced dentists with the gentlest of touch. We guarantee to impress you with exceptional patient care and customer experience.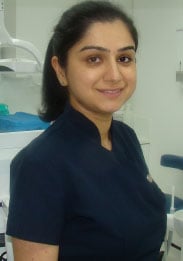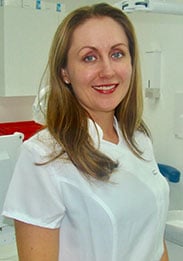 Experienced Dentists
Dr. Deepa, our principal dentist, has over 16 years of experience in dentistry, providing a wide range of dental treatments to a her patients. Her down to earth, warm and friendly persona helps her to very quickly bond with her patients. Always looking to further her education, she has completed an advanced restorative course.
Dr. Xenia graduated in 2005 as a general dental practitioner and has over 15 years of private dental experience. She has continued her professional development with the Royal College of Surgeons in restorative dentistry. In her own words, Dr. Xenia says "It's vitally important to me that all my patients have the comfort and confidence in the treatments we undertake and leave with a happy smile. I am constantly updating my skills so that my patients can benefit from the latest dental techniques available."
Preventative Dentistry
We try very hard to provide our patients with exceptional dental care and high-quality customer service. Towards that end, we try to assist our patients practise preventative dentistry to enable them to address issues before they arise.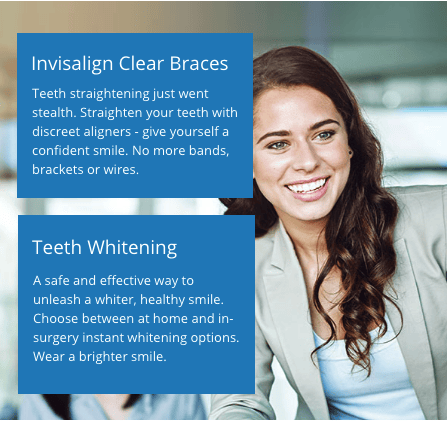 Patient Testimonials
Google 5 Star Reviews

At Whites Dental, we try very hard to exceed the expectations of each and every patient, providing you with an exceptional dental experience.
"The team clearly care very much about the service they provide and will go to great lengths to ensure that you, as the paying customer, are satisfied."
TITLE
SUBTITLE
"The repair to the chipped tooth was excellent, the team highly professional and informative, and the room incredibly clean."
TITLE
SUBTITLE
"Great experience, professional staff and reasonably priced. Best dentist I've ever been to."
TITLE
SUBTITLE
"Great service. the hygienist was lovely and very supportive (i am a big wimp) - talked me through whole procedure and gave good advice. thank you! will definitely be back"
TITLE
SUBTITLE