Private Dentist in London Blackfriars
The Power Of A
Confident Smile
The Power Of A
Confident Smile
Treatments
Whites Dental, dentist & hygienist in Waterloo SE1, offers a full range of private dental services including general dentistry, cosmetic dentistry, specialist treatments and emergency dentist services. We are located adjacent to Southwark Tube station.

Cosmetic Dentistry
Some of our most popular treatments include Invisalign, Teeth Whitening, Teeth Reshaping (Composite Bonding and Veneers), Fixed Braces and Dental Implants.
See our Fee page for pricing of the rest of our treatments.
Whites Dental also offers same day emergency dental appointments and periodontic treatments from our expert team of specialist dentists.
96% of patients
are extremely satisfied with their treatment at Whites Dental.
Leading Dentists
Our dentists are trained to offer you the very best treatment.
Location
We are conveniently located in London Waterloo, right across from Southwark Tube station.
Flexible
We try to fit appointments to your schedule and offer weekend ones too.
Interest Free Finance
At Whites Dental, we provide our patients the option to pay for their treatment via a zero percent finance option. You will be able to apply and get approval within a few minutes right at the surgery. Please enquire at reception.
Our dental surgery is located in the London Blackfriars area, a 5 minutes' walk from London Waterloo station and an under 10 minutes' walk from London Blackfriars, London Bridge, Borough Market, Southwark and Elephant & Castle train and tube stations.
We cover residential areas and offices located in these areas – London Waterloo, London Blackfriars, London Bridge, Borough Market, Southwark and Elephant & Castle.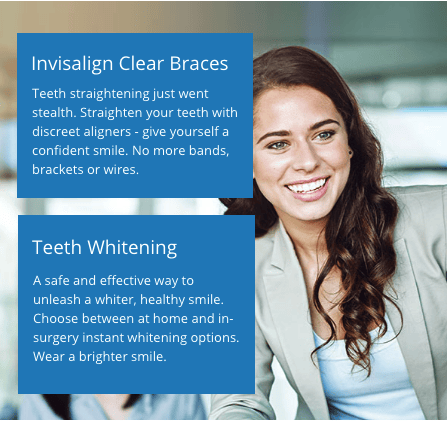 We try very hard to provide our patients with exceptional dental care and high-quality customer service. Towards that end, we try to assist our patients practise preventative dentistry to enable them to address issues before they arise.