What are the quickest braces?
Create The Smile You
Have Always Wanted
Perfect your smile in as
little as £4/day.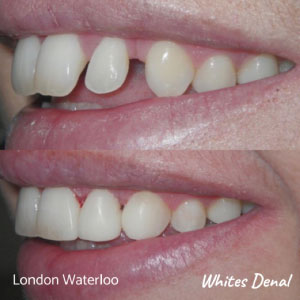 Braces in London Waterloo
Orthodontic braces can drastically improve the overall look of your teeth and provide you the confidence that you need to smile properly again! Our orthodontic team at Whites Dental in London Waterloo can help create a new beautiful smile for you.
What are braces?
Braces are a great way of straightening or moving your teeth, to improve how they look and how they work. Fixed brace can also help you with the long-term health of your teeth and gums as well as making eating more comfortable, by spreading the biting pressure across all your teeth. Brace work by gently applying pressure on the teeth, to slowly move them in the right direction. As the pressure starts working, the bone in the jaw changes to allow the teeth and their roots to move. When it comes to find the right orthodontic solution, the two things people usually look at are- the price and speed of the process.
Brace seem to be the most common solution for straightening your teeth, but with advanced dental technology and a lot of different types of brace out there, choosing the right type for you can be quite difficult. For a while, ceramic brace seemed to be the most popular option, mainly because they were pretty much invisible to the eye, but they turned out to be less time-effective than metal brace. While the speed of the process is highly determined by the type of problem you are dealing with, it seems that the experts agree that clear aligners are the quickest way to straighten your teeth.
The most popular type of clear aligners at the moment is Invisalign. Invisalign gained a lot of popularity recently, both because they speed up the process, and because they are made to the pretty much invisible to the naked eye. However, there are plenty of other options on the market that can work for you, based on the type of dental issues you are experiencing.
Invisalign
Invisalign invisible aligners are becoming increasingly popular lately with both patients and orthodontists, as they provide many benefits to the patients. To put simply, Invisalign brace are transparent plastic trays custom made to you and attached to the teeth and slowly moves them into the desired position. The patient receives a number of trays that they need to change every two weeks until they reach the final tray. The average adult patient is expected to complete their treatment in about a year, but some of them even manage to do so in as little as three months, which makes them one of the quickest working brace on the market.
But Invisalign does not only come with the benefit of being a quick solution for misaligned teeth.
One of the reasons why patients (mainly adults) choose this option is because they are almost invisible to the eye, people will hardly notice someone is wearing them.As well as the trays can be removed for eating or brushing teeth, which makes it a much more convenient solution. Invisalign brace are slightly more experience than traditional brace, but the benefits they bring make them be worth the money and great value.
Traditional Braces
Traditional brace have come a long way since they first hit the market and are still the most popular solution for people who want a perfect smile. With tradition brace, each tooth has a bracket glued onto it to help align it. They are the most affordable form of treatment and they come in many forms. Ceramic brace are a more aesthetically pleasing solution, as they are made out of a ceramic material that is similar in colour to the patient's teeth, to make them less visible. They are more suited for individuals who are more conscious about their appearance and fear that metal brace may alter their looks. The only downside to ceramic brace is that they are easily breakable and are more expensive than metallic brace.
Lingual Braces
Lingual brace are another form of treatment that is preferred by patients who want a more hidden solution. The braces are attached to the inside of the teeth and cannot be seen from outside of the mouth. They are literally invisible to everyone and can be seen only when the patient opens the mouth wide. They are far less visible than traditional fixed brace. Lingual brace are not suitable for all cases and can take longer than other types of brace although is a preferred fixed option, and they do not depend on compliance of wear and are very subtle. Some patients find them more difficult to clean, as they are found in an area that the patient is not used to clean thoroughly. If that is the case for you, a hygienist can help teach you how to maintain them properly. With lingual brace, most patients see improvement in the first few weeks. One of the best things about having the brackets on the inside is that you see your teeth and smile unfold during the treatment.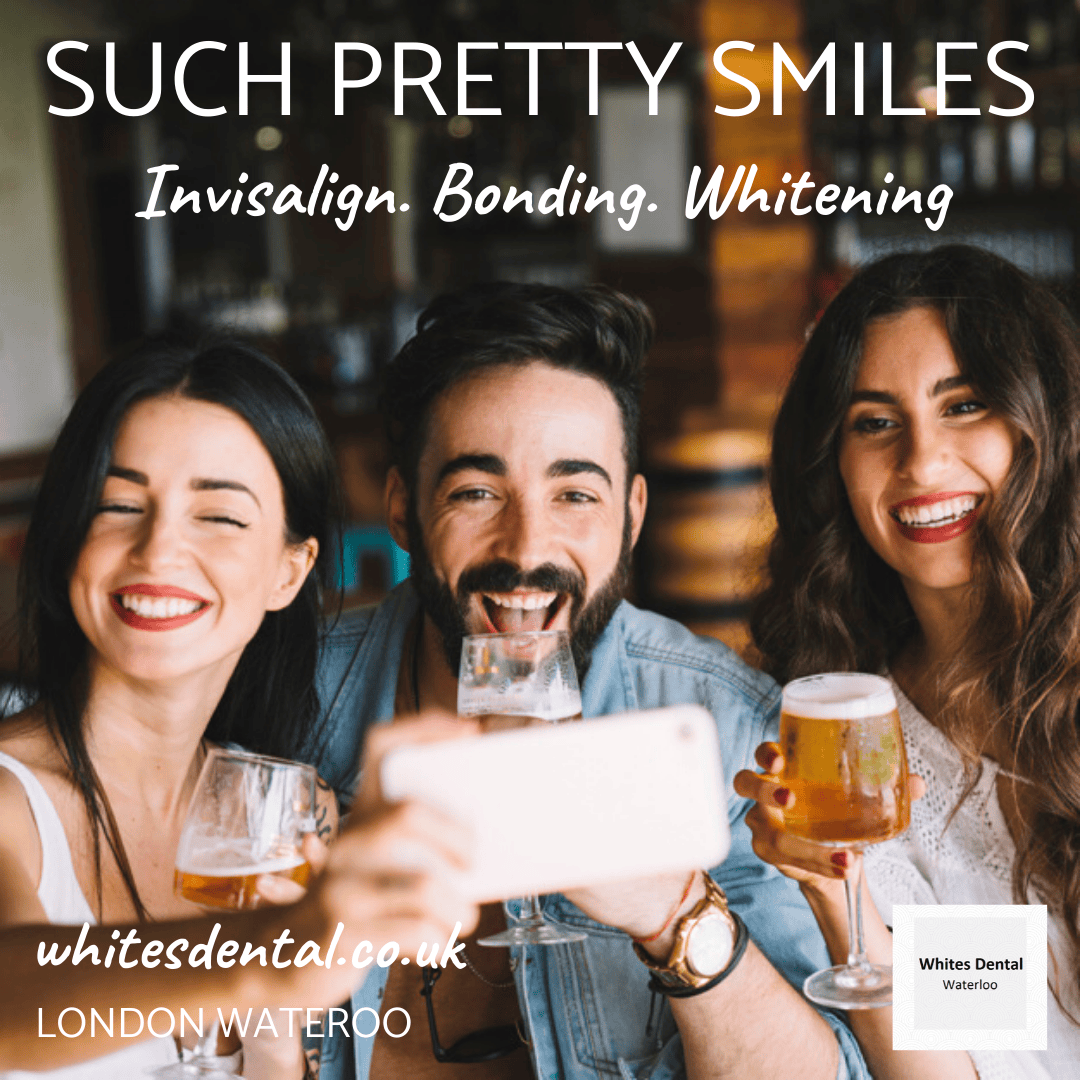 Damon Braces / Self-Litigating Braces
These are similar to traditional brace, but much more time-effective. Self-ligating brace seem to becoming more and more popular amongst patients. Treatment is expected to be finished around 6 months earlier than in the case of traditional brace and the patient does not need to pay as many visits to the orthodontist. They also cause less discomfort than traditional brace and are much easier to keep and clean.
Self-ligating brace do not need elastics or rubber bands, as they use special brackets that help the arch wire move and guide teeth into the ideal position. When the patient visits the orthodontist, he or she will simply adjust the brackets which causes much less discomfort and saves time. They are also far easier to keep clean, as they do not have ties where food could get trapped.
If you want to know more about fast acting braces, why don't you call our friendly reception team to book a free consult? You will be able to discuss all your questions about orthodontic braces with our braces team – they will also be able to help identify the braces option best suited to your needs. For more detailed information on orthodontic braces, please visit our orthodontics homepage – https://www.whitesdental.co.uk/orthodontist-teeth-straightening-london-waterloo/
At Whites Dental, our orthodontics team provide a full range of orthodontic braces to patient's in Central London, such as traditional fixed braces, Damon braces, metal braces, Invisalign and Fast braces. This webpage provides information on what are the quickest braces.