Lingual Braces London Bridge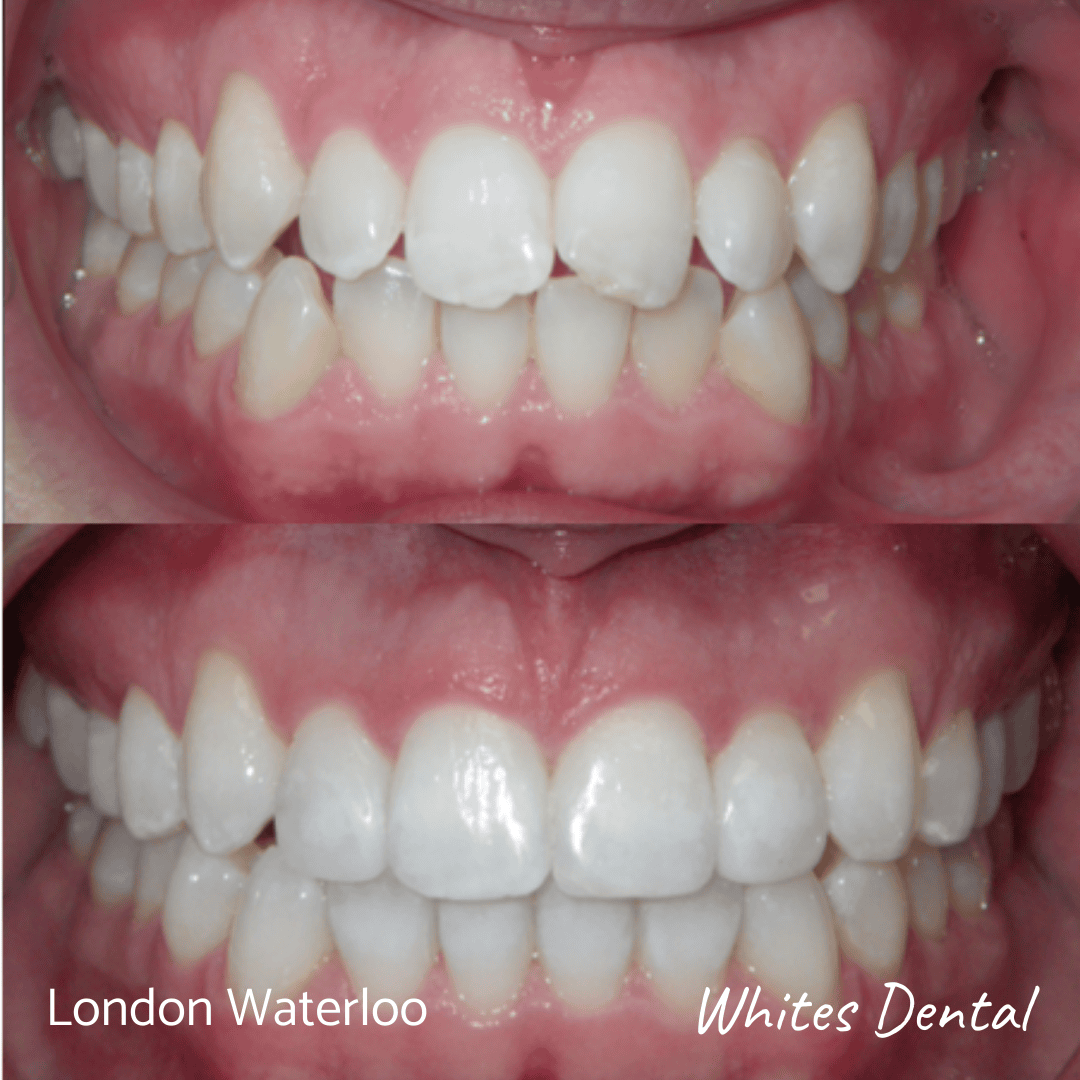 Straighten Your Teeth Discreetly.
The desire for a healthy, straight and, beautiful smile motivates millions of people to straighten their teeth with orthodontic fixed braces. However, the look of conventional metal braces is a significant obstacle to seeking treatment. Thankfully, with advances in orthodontic technology, a lot of nearly invisible options are available for image conscious teenagers, professional office workers and others who don't wish to draw attention to their dental work. Lingual Braces are a discrete form of fixed orthodontic treatment that's used to improve the alignment of protruding, crooked or crowded teeth, improving the appearance of the teeth in the process. Lingual braces are attached to the inside surface of the tooth, instead of being attached to the outside surface. This makes lingual braces essentially invisible to others – only you will know you are wearing them.
Lingual braces are a relatively new form of fixed orthodontic system, however, they are rapidly gaining popularity with teenagers and adults alike. They are just as capable of providing accurate movement of teeth and excellent straightening outcomes for patients as compared to traditional fixed orthodontic braces. Lingual Braces can be had at any age; you can have them as a teenager or as an adult. Prior to starting any form of orthodontic treatment, you have to ensure that your gums and teeth are fit and healthy for teeth straightening treatment. You also need to maintain your oral health over the course of the lingual braces treatment.
Lingual braces can be a good orthodontic option if you need braces to straighten your teeth, but want to straighten them discreetly. Depending on your specific dental needs, lingual braces may cost more than traditional fixed orthodontic braces and your treatment duration may be a little longer as well.  The best way to ascertain whether lingual braces are the right option for you, you should book an appointment with our orthodontist. They will be able to assess your teeth and recommend the best treatment option for you.
At Whites Dental, our experienced orthodontists provide Lingual Braces at a very competitive cost. Our orthodontic costs are listed in the cost table detailed below.
Invisalign Consultation

FREE

Orthodontic Consultation
£65
Invisalign

from

£1,500
Six Month Smiles

from

£1,950
Fast Braces


from

£2,250
Fixed Braces


from

£3,200
Lingual Braces


from

£2,500
Exceptional Dental Care
At Whites Dental, we try very hard to provide every patient with exceptional dental care and customer service. We pride ourselves in going the extra mile to exceed the expectation of every single patient.
Our dentists, Dr. Magda and Dr. Xenia are very experienced dentists, with over 20 years of dental experience between the two of them. They go to great lengths to leave you with a happy smile at the end of your treatment with us.
Frequently Asked Questions
Am I a good candidate for Lingual Braces?
Lingual braces can correct the same kinds of teeth mis-alignment conditions issues as traditional fixed metal braces.  A 2016 study showed that lingual fixed braces achieved the treatment goals doctors and patients had planned for. Lingual braces, however, aren't the right treatment option for everyone. For example, patients who have a very deep overbite, might face issues with braces coming off more frequently. The best way to ascertain whether lingual braces are the right orthodontic treatment for you is to consult with our orthodontist. The orthodontist will examine your teeth, the level of teeth over-crowding and mis-alignment you have and provide you with the best treatment options mostly likely to work well to address your needs.
What is the cost of lingual braces as compared to traditional fixed braces?
The cost of lingual braces varies from case to case. The cost is largely dependent on the length of the treatment and what type of brace you choose. Our orthodontist will discuss cost and payment options with you during the initial consultation, however, to give you a broad sense, lingual braces are typically a little more costly as compared to traditional orthodontic fixed braces. This is partly because the process of applying them and attaching them to the inner surface of the teeth is delicate and more time consuming as compared to conventional fixed metal braces. Also, lingual braces can be customized for an individual patient, increasing the cost as a result. The wires on traditional fixed metal braces are bent in a standard horseshoe shape, whereas some lingual brace systems provide wires to be robotically bent to fit the exact contours of a specific patient's mouth. This custom fit can shorten treatment time, but it also increases the cost of the lingual braces. At Whites Dental, our lingual brace treatments are very competitively prices. You can view prices in the Fee section of our website.
Will I get a lisp with lingual braces?
When you speak, the tongue touches the back surface of the teeth in order to make certain sounds. Since lingual brackets are attached to the back surface of the teeth, your speech will be affected initially when you first put on lingual braces.  All forms of orthodontic braces can initially interfere with the patients' speech patterns; however with Lingual braces, speech could be affected for upto a month or so. Studies have shown that the level of the speech impairment can vary depending on which lingual brace system the orthodontist uses.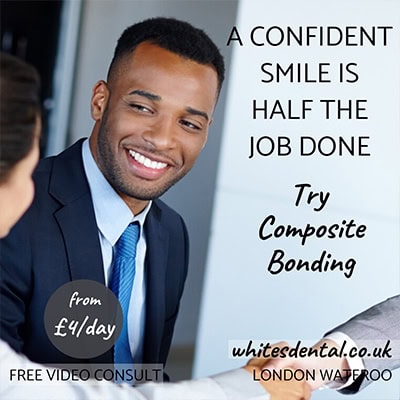 Many patients have experienced success at correcting the lisp using relatively simple speech therapy methods. Eventually, the tongue will get used to the presence of the braces and your speech should then return to normal.
Are lingual braces more uncomfortable as compared to traditional fixed braces?
All types of orthodontic braces will cause some discomfort as the teeth move to their new positions.  People typically experience this pain as a generalised dull ache, which can be relieved typically with over-the-counter pain killer medications. Orthodontic braces can also cause you pain when they come into contact with soft tissues on the inside of the mouth. Lingual braces are known to typically cause discomfort to the tongue due to the location of the lingual brackets. To improve comfort, more orthodontic manufacturers are making lingual brackets smoother and smaller. Lingual brackets can also be customized, which decrease discomfort to the patient.