Teeth Whitening Procedures in London Waterloo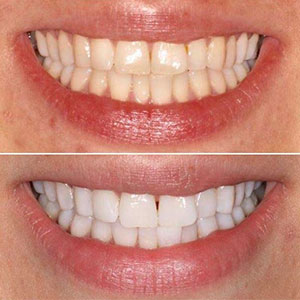 Cosmetic Dentistry in London
Cosmetic dentistry is increasingly popular with men and women in London. Cosmetic treatments can take many forms – they can range from non-invasive treatments such as teeth whitening to porcelain veneers and full smile makeovers. Of all the cosmetic procedures out there, teeth whitening is one of the most common and popular cosmetic procedures. At Whites Dental, teeth whitening is probably our most sought after cosmetic dentistry procedure with our patients. It's effective and designed to help patients achieve a whiter, brighter smile. It has the potential to change lives of people around the world, giving you the confidence to smile again, thus transforming your outlook to socializing with others.
Over your entire lifespan, people are inevitably faced with some level of staining to their teeth, prompting them to consider a cosmetic dentistry procedure such as teeth whitening. Many factors play a part in the severity of teeth staining – this includes oral hygiene habits, eating and drinking preferences and even general health and lifestyle choices. Genetics can have a role to play in teeth straining as well. Not only do the factors mentioned above contribute to staining your teeth, but they also determine the effectiveness of any teeth whitening procedure you decide to use to an extent. Regardless, a vast proportion of people who experience teeth staining can have their teeth whitened again with professional teeth whitening systems.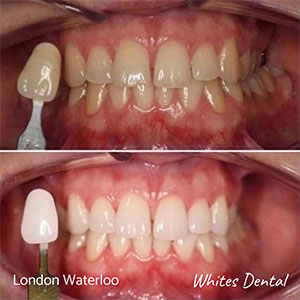 Teeth Whitening Procedures
Teeth whitening is a very popular cosmetic dentistry procedure that countless patient's choose to use in order to give themselves a whiter, brighter smile. It is a relatively straightforward non-invasive dental procedure – that means that no drills are involved.
Professional teeth whitening is overseen by a a dentist – it uses safe-to-use chemical agents to neutralize the appearance of stains on your teeth, providing you with whiter, brighter teeth.
A number of teeth whitening methods are available – the most common are home teeth whitening and in-surgery teeth whitening. A number of over-the-counter products also exist that try to mimic the home whitening method, however, they typically have limited effectiveness, and in the absence of a professional assessment of your teeth by a dentist, some of them can be potentially dangerous. As with any treatment therefore, for the safest and most effective results, professional teeth whitening treatment provided by a dentist is the best option.
Why Do Patients Consider Teeth Whitening?
For very many patients, the trajectory to staining their teeth starts with their tooth enamel. As you eat and chew food, a thin coating starts forming on the enamel layer of the teeth called pellicle. While it's undetectable during eating, this thin coating attracts different kinds of food stains. These surface food stains are absorbed by your tooth enamel, which ends up storing the stains in place. Over time, the process of eating ends up causing your teeth to get stained. While it's very unlikely to avoid teeth staining completely, certain foods and drinks can exacerbate the teeth staining process. The main food and drink culprits tend to be, as you rightly guessed, dark-colored drinks like coffee, tea and red wine. It's very common for regular coffee drinkers to use teeth whitening systems regularly to keep their teeth white. Some lifestyle habits such as chewing tobacco and smoking also play a significant role in staining your teeth. Practicing poor oral hygiene is also a significant contributor. Some circumstances typically out of your control can also lead to teeth staining as well – these include tooth trauma due to an injury, certain medications such as antibiotics to treat chronic conditions and also the body's natural process of aging.
Who Should Consider Professional Teeth Whitening?
Teeth whitening treatments have come a long way in the last decade or so. Advances in dental technology have meant that virtually everyone who has some level of staining to their teeth can benefit from professional teeth whitening. Teeth whitening is very low risk, effective and relatively easy to administer. It can be used by someone who has teeth straining as a result of excessive coffee drinking, to someone who smokes regularly, to someone who has had their teeth discolored due to poor hygiene or lifestyle choice. The teeth whitening treatment can bleach over the stains, providing a whiter, brighter smile.
It's generally advisable to identify the source of the teeth staining in order to determine what teeth whitening method will likely be the most effective at removing the stains. Food or relatively simple lifestyle related teeth stains may only need a relatively straightforward teeth whitening method as compared to teeth stains caused as a result of trauma to the tooth. For some teeth staining conditions, teeth whitening treatment may not be the best course of treatment.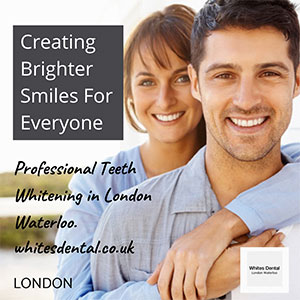 Pros & Cons of Teeth Whitening
Teeth whitening has a number of benefits that a patient can enjoy. The most obvious benefit of course is the ability to whiten your teeth and smile. Teeth that have had a professional teeth whitening procedure applied on them look healthier and provide the patient with an overall healthier, more youthful appearance. The benefits of having a whiter, brighter smile are not to be under estimated. Having a great smile is associated with a number of physiological benefits, such as improved confidence and self-esteem. For many people, a relatively straight forward treatment of professional teeth whitening can have a significant impact on their lives.
Teeth whitening is one cosmetic dentistry procedure that doesn't come with many downsides or side effects. In some patient's teeth whitening can cause a degree of sensitivity to their teeth. This is typically common for patients with naturally sensitive teeth. Teeth whitening can also sometimes cause minor gum irritation. This usually only occurs when the patient hasn't followed the guidelines properly, including using too much whitening agent or hasn't fit the whitening trays correctly.
Professional Tooth whitening is very popular and provides excellent results. If you are keen to have your teeth whitened, feel free to call our reception team to book you in for a cosmetic consultation. Whether you teeth are only slightly stained or you are experiencing heavy staining, the Whites Dental team is will support you through your journey to a brighter, whiter smile. For additional information on teeth whitening, please visit our Teeth Whitening homepage https://www.whitesdental.co.uk/teeth-whitening/