Is it too late to straighten my teeth?

Braces in London Waterloo

Healthy teeth can be shifted at any age, so there's no such thing as "too old" or "too late" for braces. In fact, nowadays about one in five orthodontic patients in London is an adult. Braces can drastically improve the overall look of your teeth and give you the confidence that you need to smile again! Our leading orthodontic dentists at Whites Dental would be more than happy to help you create your new beautiful smile. We provide a wide range of braces treatments near Elephant and Castle and London Bridge, including Damon Fast braces, Ceramic braces, Invisalign braces, clear braces and also hidden lingual braces. We are situated in London Waterloo, next to Southwark Station or a quick walk from Waterloo train station (about 5min) or a 10min walk from London Bridge train station.
What will decide if you are a good candidate for orthodontic treatment, then, is not your age but your current state of periodontal health, your general health, and what type of problem you are trying to fix. Periodontal (gum) disease, which can cause the loss of tooth-supporting bone, is more prevalent in adults than in adolescents. This is something important to consider because orthodontic treatment works by gently shifting or moving teeth within the bone that supports them. And starting any orthodontic treatment in the presence of periodontal disease can worsen the disease. While bone loss does not stop successful orthodontic treatment, it is essential that any existing periodontal disease be dealt with before any treatment begins.
Having your teeth straightened can make a significant difference in how you look and smile. However, the reasons to undergo orthodontic treatment goes way beyond the cosmetic. Orthodontic treatment can help improve your oral health and you can actually enjoy a reduced risk for problems like tooth decay and gum disease, and have a more normal, comfortable bite. You don't need to worry that not having your teeth straightened as a child or teen means it is too late. By straightening your teeth, you automatically make it easier on yourself to properly clean your teeth as having crooked or crowded teeth make it 100 times harder.
Poor alignment can cause overlaps that are harder for you to care for efficiently, and those spaces can become a gathering ground for bacteria.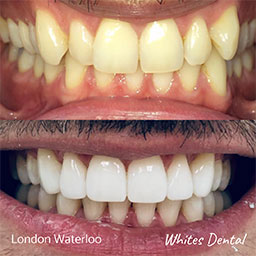 By rectifying this problem, you can prevent bacteria from building up, which will decrease your risk for cavities and gum disease. Straightening your teeth can also help you enjoy a more natural and comfortable bite which in turn will help you avoid TMJ dysfunction.
If you are concerned that wearing braces at your age will make you feel self-conscious, you should know that cosmetic orthodontics can help. Patients who qualify for Invisalign can have their teeth corrected via clear braces that are nearly naked to the eye. They can also be easily removed for when you need to clean your teeth, or eat. If you do not qualify for this treatment, you do have the option to get tooth coloured brackets, which normally do a better job blending in with your smile than traditional braces. Straightening your teeth can really boost your confidence and make a real improvement to your appearance, and your oral health. You may have missed your opportunity to have your teeth straightened as a child or teen, but you shouldn't let that stop you from getting it now!
Here are 3 reasons why you should get braces as an adult-
1. Many Options Available
You can consider four adult braces options:
Metal Braces: These dental braces have brackets and wires that are made of high-grade stainless steel. The brackets for the braces are attached to the front surface of your teeth. These are a good option if you have an severe case of malocclusion.
Clear Ceramic Braces: These are made to match the colour of the teeth. Clear ceramic braces are less visible because they blend in easily with the teeth.
Lingual Braces: They are attached to the back of the teeth to keep them hidden. These would be the best option if you are looking for braces that are completely invisible.
Invisalign Clear Braces: Invisalign are clear braces that are customised to align crooked teeth. They are practically invisible to the naked eye and completely removable, making it convenient to remove them while eating. You can even remove them out to brush and floss comfortably and clean the braces.
2. Affordable
Though braces are made of strong metal, accidents can still happen. However, there is no reason to panic if for example a bracket comes loose or an arch wire starts to slide around. You can usually gently push an arch wire into a more comfortable position if it has come loose and is poking you. If the bracket is no longer bonded to the tooth or a rubber band has popped off, the arch wire will typically hold it in place until it can be fixed. Therefore, there is no reason to worry about braces unexpectedly breaking and causing a great deal of damage. The main issue with broken braces is just that they are not functioning correctly. If left untreated, the amount of time you will need to wear braces may be prolonged. If something happens to your braces, you will need to see your orthodontist to fix the issue. Most braces related issues can be fixed quickly (in just a few minutes).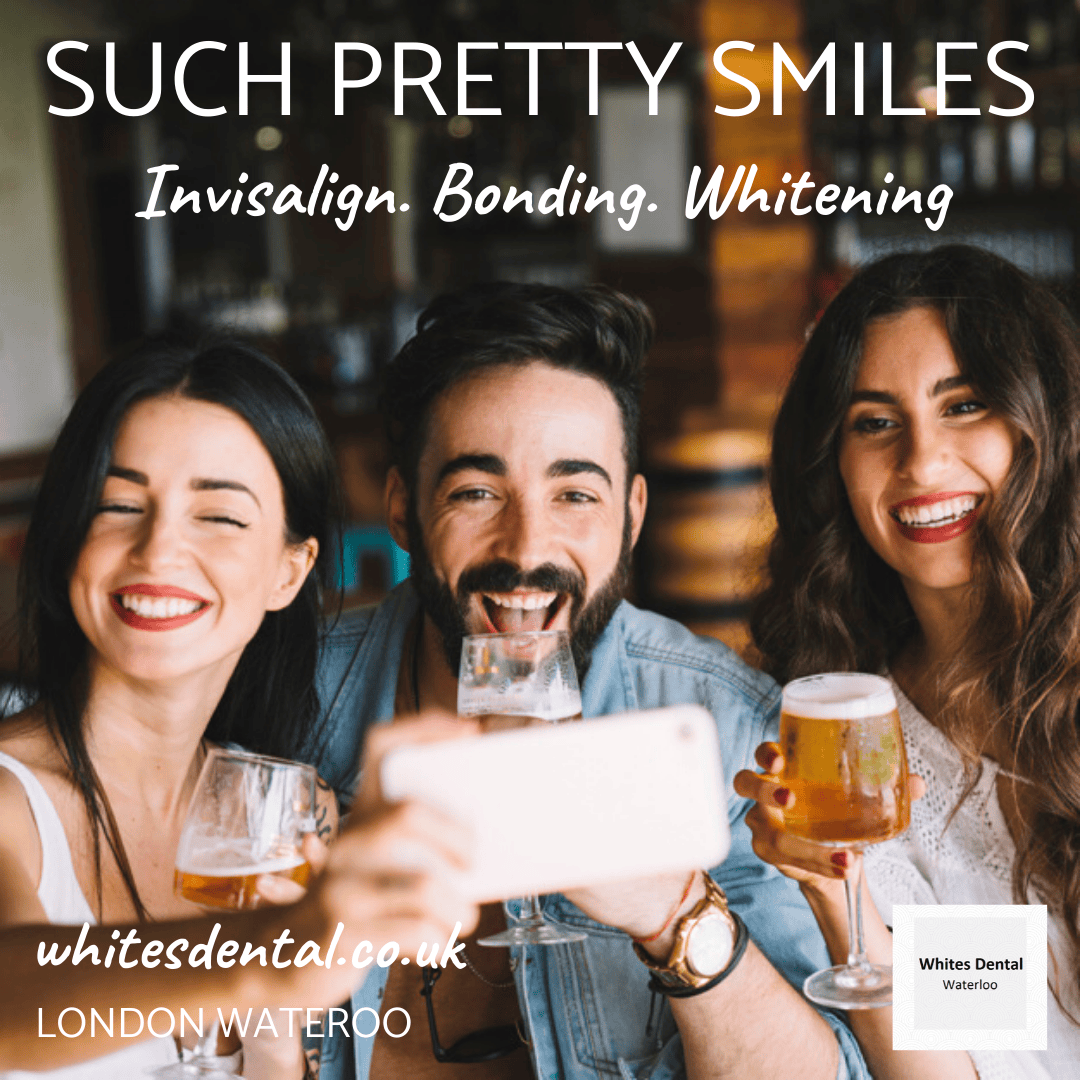 3. Boosts Self Esteem
People of all ages want to feel and look good. If you spent your whole life hiding your crooked smile, you are now in a position where you can change that. Getting braces as an adult will help you boost your self-esteem, gain confidence in your smile and most importantly straighten your teeth.
If you want to know more about braces or are considering getting them for yourself, why don't you book a free consultation with us at Whites Dental to get your teeth evaluated and gift yourself a beautiful, healthy and perfect smile! You will be able to discuss what you want with our friendly dental team and identify the braces option best suited to you. For more information on orthodontic braces,
visit our orthodontics homepage – https://www.whitesdental.co.uk/orthodontist-teeth-straightening-london-waterloo/
At Whites Dental, our orthodontic dentists provide a orthodontic braces to patient's in London – these include traditional braces, Damon braces, Lingual braces and also Invisalign braces. Our webpage provides information on whether it is too late to straighten your teeth.
We are centrally located in London Waterloo, adjacent to the busy Southwark tube station. We are also a 5min walk from London Waterloo Railway station. If you fancy a walk then we are 5 minutes' walking distance from Blackfriars and Southbank stations and a 10 minutes' walking distance from London Bridge train station, Elephant and Castle roundabout and Borough Market.