How Do You Brush Your Teeth With Braces On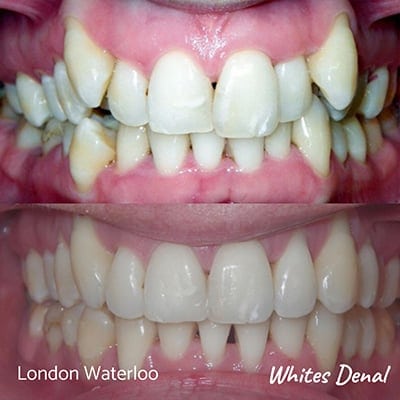 Orthodontic Braces near London Bridge
We find that Londoners are increasingly becoming conscious about having straight teeth. As a result, more and more adults in London are coming to us to straighten their teeth, asking specifically for orthodontic braces. If you want to straighten your smile with braces, our orthodontic dentists can help you to create a natural looking straight smile. At Whites Dental, our dentists offer a full range of braces treatment in Central London, including Ceramic braces, Invisalign braces, fixed braces, Damon clear braces and lingual braces. You can book a free appointment to discuss any orthodontics related questions you may have.
Millions of people across the world use orthodontic braces to align or straighten their teeth or help with other dental problems such as gaps, underbite, or overbite. However, you can be left with stains, cavities or infected gum tissue, if proper brushing techniques are not followed. Dental braces make brushing difficult because food particles and plaque can adhere to the brackets and teeth and must be removed regularly. In this article, we will discuss how to brush teeth properly if you are wearing braces.
Though a regular toothbrush will work, you might consider an electric or sonic toothbrush designed for cleaning around braces, and make sure you are using the right amount of pressure, allowing the head to rotate completely. This will provide a more effective cleaning and save you time. If you decide to use a regular toothbrush, you will have to ensure that you brush your teeth with the toothbrush bristles angled upwards and also downwards in order to get a good clean over your orthodontic braces. Remember that you have several sides to your teeth — outer (near your cheek or lip), inner (facing your tongue), crown (on the bottom teeth, it's the part of the tooth facing the top of your mouth and on the top teeth, it's the part facing your tongue). All sides must be cleaned, so get a toothbrush small and flexible enough to move easily around your mouth.
Before starting to brush your teeth- rinse your mouth. It can be helpful to swish some water around in your mouth to dislodge some of the loose food particles out of your mouth. Spit, and repeat. You'll also want to rinse with water after brushing. Warm water can soothe teeth and soften bristles when you have the bands on your braces changed. Remember to not brush too hard or the brackets could get damaged. When you are ready, start by brushing at the gum line at a 45-degree angle. When you're ready, start by brushing at the gum line at a 45-degree angle. Once you are done brushing the gum line, place the toothbrush on top of the brackets, angling down to brush on top of each bracket. Then, move the toothbrush to brush the bottom of the bracket and the wire, angling the toothbrush up. Take your time. Make sure to brush every tooth at the gum line as well as on top and at the bottom of the brackets. That way you will reach the majority of the tooth's surface and help remove plaque and food debris. Even kids who are old enough to brush on their own may need help until they are comfortable angling the toothbrush properly and have learned how to brush their teeth with braces.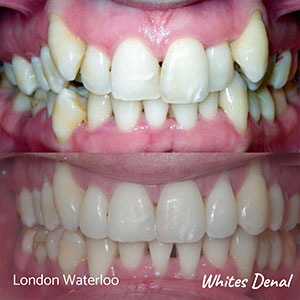 Focus on other areas of your mouth too
Your mouth is full of germs and plaque that feed gingivitis. You also need to brush and massage your gums, cheeks and tongue.
Using your toothbrush, do a gentle vertical brushing in the direction of the brackets to start brushing the gums above (or below) your teeth.
Then, turn the brush 180 degrees to face your cheek (the cheek is harder to brush).
Turn the brush downwards and brush the soft bottom and gums where your tongue sits. Brush underneath your tongue, and then the roof of your mouth.
Finally, stick your tongue out and give it a good brush. Spit and rinse your mouth and toothbrush.
Flossing is a crucial step towards keeping teeth healthy. It can seem like a difficult task to do with braces. But, there are different options you may want to consider to make flossing a little easier- a floss threader, plackers- which are like floss on a stick, or water flossers. These flossing tools are much faster and easier to use than regular flossing and can be purchased at most stores. After brushing, you can help prevent cavities by rinsing with a mouthwash.
The best way to protect your teeth from damage is to keep food that are detrimental to teeth or braces out. Avoid foods that are hard or difficult to chew, like apples, taffy, caramels, corn on the cob, hard pretzels, popcorn, nuts, carrots or bagels.
Don't chew on ice or bubble gum.
Cut back or avoid sugar completely. Sugary foods and soda rot your teeth and cause plaque that can lead to gingivitis.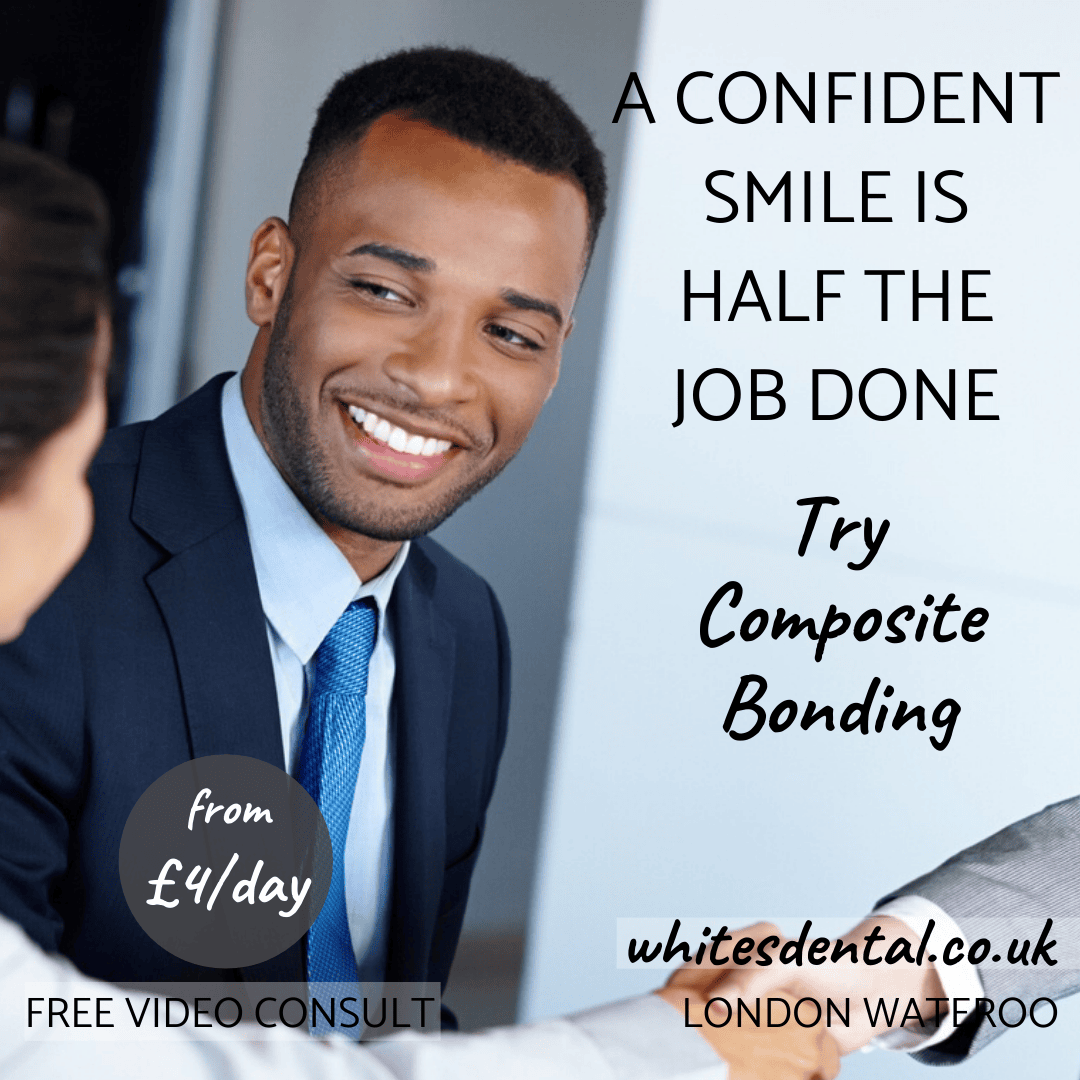 Eat a well-balanced diet.
Vitamins and minerals found in a healthy diet of fibre, protein, good fats and some carbohydrates will help you fight and keep gingivitis away. Eating well also sustains good health overall, which is just as important. Look for nutritious, high fibre foods like raspberries, whole grains, bananas, greens, squash and other soft fruit.
Clean your teeth after every meal
It may seem like a pain, but it is crucial! Gingivitis forms in 48 hours. It can happen from lack of brushing, flossing or improper technique. Not brushing after eating can also cause stains on your teeth when you get your braces off.
Dental visits every six months
Ideally it is recommended to visit your dentist for a check-up and cleaning every six months. The dentist can point out areas that need more attention, and help make sure you're keeping your teeth healthy and clean.
If you need additional reference information on fixed or clear braces, you can visit our orthodontics page here – https://www.whitesdental.co.uk/orthodontist-teeth-straightening-london-waterloo/
Whites Dental has some of the leading orthodontic dentists in London Bridge, providing Fixed braces, Damon braces, Lingual braces, Fastbraces, and Invisalign clear braces to patients near us in London Bridge, Central London, Southwark, Blackfriars, Elephant and Castle and London Waterloo. Our webpage provides information on how to find a good orthodontist in London. We are located in London Waterloo, adjacent to Waterloo train station and across the road from Southwark Tube station. We are also a 10 minutes' walking distance from London Bridge, Blackfriars station, Elephant and Castle station and Borough Market and 5 minutes' walking distance from Blackfriars, Waterloo station and Southbank stations.