Invisalign Teen – London Waterloo
Create The Smile You
Have Always Wanted
Perfect your smile in as
little as £4/day.
Invisalign Braces for Teenagers
Invisalign Teen is a teeth straightening system from Invisalign designed specifically for teenagers. It has quickly become very popular with teenagers and young adults for fixing their teeth alignment requirements. Invisalign Teen does away with the traditional brackets and wires, using clear removable aligners made of smooth plastic that is virtually invisible. The system enables your child to smile with confidence, playmusical instruments as usual, take selfies without any embarrassmentand eat their favourite food items while also having their teeth straightened alongside.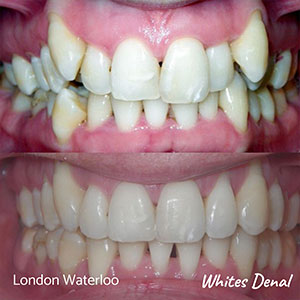 Invisalign Teen – what is it?
Invisalign Teen makes use of the same innovative new aligner technology that Invisalign uses for Invisalign braces for adults. It's fully supported by Invisalign'steam of world renowned scientists and engineers, who are continuously coming up with new innovationsin order to improve your journey to a straighter, prettier smile. The Invisalign Teen bracestechnology consists of –
Digital imaging processing technology – the innovative technology enables you to see how your teenager's smile is expected to look like on completion of the treatment. The simulation can be viewed before you even start the treatment
Industry leading electronic software – Invisalign's software provides a digital roadmap for achieving a straighter smile for your teenager
SmartTrack plastic material for aligners – the innovative plastic material that Invisalign uses to manufacture aligners is clinically proven to control the movement of your teeth
Vivera removable retainers – Vivera retainers are high quality retainers that your teenager will need to wear on completion of the treatment to prevent teeth from moving back to their original positions. In our opinion, they are the best removable retainers available on the market currently.
Invisalign Teen – how does it work for teenagers?
Invisalign Teen treatment system is different from traditional fixed metal braces in that it comprises a series of clear ortransparent, plastic aligners that are used to straighten your teeth in stages. The aligners are custom made for each patient and need to be worn for 22 hours a day. However, they can be removed for up to 2 hours ina day to eat food and brush and floss your teeth. This providesteenagers more freedom in their busy lives, allowing them to get their teeth straightened without impacting their social life and otherwise busy lifestyles. The system has a number ofunique features, designed specificallyfor teenagers-
Invisalign Teen clear aligners have blue wear indicators on them. The blue indicators change colour from blue to clear as the Invisalign aligners are worn. This helps you, your child and the orthodontist gauge aligner wear over the duration of their wear time.
Invisalgn Teen system includes six free replacement aligners as part of the package. This package is designed specifically for teenagers, keeping in mind their daily usage habits. In instances where an aligner is lost or is misplaced, for example when you child is playing a musical instrument or playing sports, the lost aligner can be replaced free of charge.
The Invisalign Teen system is specifically designed to guide new teeth as they grow (for example, the second premolars, canines and the second molars), allowing the teeth to reach their pre-planned final position.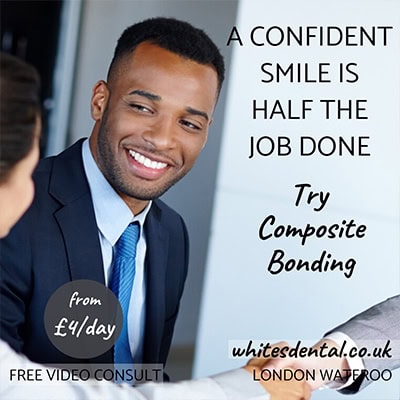 Are Invisalign braces good for teenagers?
Invisalign aligners are designed to fitseamlessly into your child's life, without impacting his or her lifestyle at all – be that socially or at school. Teenagers don't need to be self-conscious anymore about straightening their teeth as they no long need to wear unsightly fixed metal bracketswhen they go out to socialise, play sports, take pictures with friends, post images of themselveson social media, go to school or participate in many of the outdoor activities they love so much.
Invisalign offers the following advantages to todays' teenagers –
Invisalign aligners are clear, discreet and virtually invisible. This makes the aligners almost impossible to be noticed. Most people won't be able to tell your child is even wearing them.
Invisalign aligners are bespoke to every patient. They are custom designed for every individual teenager, thus providing for a more comfortable teeth straightening experience for your child. This is significantly more desirable as compared to wearing traditional metal braces that can be quite inconvenient to wear
Teenagers have the freedom to play their musical instruments and play contact sports as Invisalign aligners can be completely removed to perform these activities. This is a major benefit for Invisalign braces. Fixed metal braces cannot be removed and impose a number of restrictions on what your child is able to do
Your child can eat his or her favourite foods as they usually do given the aligners can be removed while eating meals and drinking liquids. Again, this is in sharp contrast to fixed braces where the patient is restricted to eating soft foods so as not to break the fixed braces.
Invisalign Teen –what are the benefits for parents?
Invisalgin is perfect for parents who try very hard to encourage their teenager to closely follow guidelines provided by the orthodontist. Invisalign reduces the burden on busy parents in the following way –
Invisalign braces require typically 40% less appointments with the orthodontist as compared with traditional fixed metal braces
Appointments with the orthodontist are also shorter with Invisalign – typically 10 min appointments are required with the dentist every 8 weeks as compared to 20 min appointments required every 6 weeks with fixed metal braces
You don't generally have a need for emergency appointments with Invisalign when compared with traditional fixed metal braces. Fixed braces can sometimes need an emergency appointment because metal brackets can break or come loose; sometimes the wires can come loose as well
Invisalign's digital software and treatment plan allows for a more precise prediction of what your child's results will look like on completion of the treatment
Invisalign also allows for better oral hygiene during the course of the treatment as the aligners can be completely removed for brushing and flossing teeth
Fees
Consultution
FREE
i7 treatment

from £1,500
Lite treatment

from £2,450
Full treatment


from

£3,450
Full treatment-Complex


from

£4,200
Fast Braces

from

£2,000
Your Smile,Our Passion
£250 OFF Invisalign treatment
FREE Teeth Whitening with Invisalign
FREE Invisalign Consultation
Top 1% Invisalign provides in the world – Over a 1000 Invisalign Patients treated
Exceptional Patient Care and Customer Service
Dr.Elliot and Dr. Xenia are very experienced dentists, with over 1000 Invisalign patients treated between the two of them.
At Whites Dental, our orthodontic dentists provide Invisalign Teen teeth straightening system to teenagers in our vicinity in London. We are based in London Waterloo, a 3 to 4 minute's walk from Waterloo and Waterloo East mainline stations. We are adjacent to Southwark Tube. We are also a 10 minutes' walk from London Bridge & Elephant and Castle.