5 Ways To Keep Braces Clean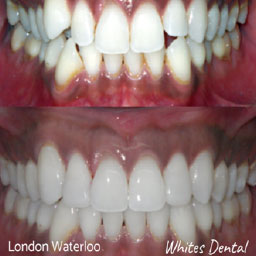 Orthodontic Braces in London
Orthodontic brace treatment can straighten your smile and has the potential to transform your life. A bright, straight smile gives you the confidence to smile again, helping improve your self-esteem with friends and socially. If you are a teenager or an adult in London and are thinking of orthodontic braces to straighten your teeth, you can book a complementary orthodontic brace consultation with one of our dentists at Whites Dental. We will be able to provide you advice on various brace options available to suit your needs and get you started on your journey to a straighter smile.
Once you have your new orthodontic braces fitted, you may think that it is now time to relax and wait for the new braces to do their magic to straighten your teeth and give you a lovely new smile. However, that's not the case. Once the orthodontist fits your new braces, a lot rests on you on how well the brace treatment performs and how effective it is in moving your teeth. The first thing you need to ensure is that you accurately follow the guidelines the dentist provides you – such as ensuring you avoid certain foods and drinks, maintain your brace hardware, keep good oral hygiene and ensure your braces are kept clean.
It is completely down to you to make sure your braces stay clean as they go about straightening your teeth. The very last thing you want is to have plaque build-up, which can potentially lead to tooth decay and also pain. We provide below 5 handy tips on maintaining your orthodontic braces and keeping them clean.
5 Tips To Keep Braces Clean
Brush in-between your teeth and the braces –
Although orthodontic braces help to improve your smile and also overall oral health, they can often also make cleaning your teeth more difficult. The level of cleaning difficulty can vary from brace type to brace type – for example, fixed metal braces are more difficult to clean than removable clear braces.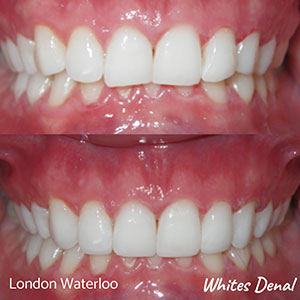 Fixed braces can make it more difficult for you to clean your teeth because the braces create nooks and corners where food particles can get stuck; enabling bacteria to grow and thrive if the area is not well cleaned with brushing. You need to pay extra attention to clean these nooks and corners as part of the daily brushing routine.
Our dentists recommend you to brush teeth twice in a day for at least two minutes each time. If you want to be extra thorough at cleaning your teeth, we even suggest you could get an interdental brush to clean teeth. The interdental brush comes with a much smaller head and helps to clean small spaces, especially the areas between your teeth and braces. If you decide to use one, you should clean your teeth for an additional two minutes using the interdental brush.
Floss at least once a day – In addition to brushing your teeth with a regular brush and an interdental brush, you should also floss regularly. You should thread the floss through the ortho wires of the braces so as not to edge them out of their place. You can then gently pick away bits of food debris lodged in those hard to reach areas.
Consider using mouthwash – We suggest investing in mouthwash that contains fluoride. The mouthwash will help you to keep your braces clean, in turn helping protect your teeth, gums and mouth. We recommend waiting at least 30 mins after brushing to use the mouthwash. Else, there is a chance you may wash away the fluoride present in the toothpaste.
Avoid sticky or hard foods – Some types of foods, especially the sticky types, are just not friendly to your braces. They include popcorn, apples, nuts, crusty bread, chewing gums, marshmallows, sweets, chocolates containing toffee or caramel, chewy / crunchy peanut butter. Sticky food items can sometimes get lodged in between your braces and teeth and can be difficult to remove. If they remain stuck, bacteria could grow and develop on your teeth and gums, eventually leading to tooth decay and pain. In addition, hard food items can dislodge your orthodontic wires and also damage your brackets, potentially causing them to come off. This has the potential to impact your treatment as you may need to revisit the orthodontist to have your braces hardware repaired.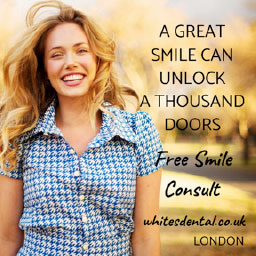 Make a mobile teeth cleaning pack – In addition to cleaning your teeth at least twice a day, you could also carry a mobile cleaning pack when you are out and about outside your house. It will come handy if you are out having a meal with friends or are working long hours at the office. You can use the pack to quickly clean your teeth and braces while you are away from home. The mobile pack can include items such as a toothbrush, an interdental brush, a small sized bottle of mouthwash and floss.
Have regular dental check-ups – Dental check-ups are good practice to maintaining your oral health, where a dentist quickly checks the health of your teeth and gums. It becomes even more important while you are wearing braces to ensure your teeth remain healthy as they are being straightened.
If you have additional questions about cleaning your braces or about orthodontic braces in general, please feel free to email us and we will get in touch as quickly as we can. If you are considering having fixed braces to straighten your teeth, why not book a complementary orthodontic consultation with our dentists. Call us on 02086160590 or email us at reception@whitesdental.co.uk in order to book a consultation. You can also ready more about orthodontic braces on our orthodontic homepage – https://www.whitesdental.co.uk/orthodontist-teeth-straightening-london-waterloo/
At Whites Dental, our dentists provide a range of orthodontic braces including traditional fixed metal braces, Six Month Smiles, Lingual braces, Fastbraces, Damon braces,, fixed ceramic braces and Invisalign clear braces. We are located in London Waterloo, a short 1 minute walk from Southwark tube. We are also a quick 4-10 minutes' walk from Borough, Elephant and Castle and London Bridge.