What Are Orthodontic Braces Made Of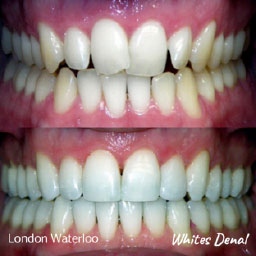 Orthodontic Braces in London
Orthodontic braces are increasingly common with teenagers and also adult patients. Regardless of age, anyone wanting to take up brace treatment to straighten their teeth should be aware of the science behind braces – i.e. how do braces move your teeth. If you are already an orthodontic brace patient here at Whites Dental, chances are that you are fairly familiar with your brace appliances and your treatment plan already. We would like all our patients, existing and new, to be fully active participants in their brace treatment plan. A major part of that is to understand how braces work and what to expect over the course of your orthodontic treatment process. If you are an existing brace patient, we would have gone through the ins and outs of your particular orthodontic brace treatment option, including –
How to care for your teeth and braces over the course of your brace treatment
How often braces need to be adjusted
The estimated treatment duration for your preferred brace treatment method
What kind of foods to avoid
The results you can expect to see from your brace treatment
In addition to the above, you should also understand the actual mechanics and science that are involved in gently moving the teeth from their existing positions into their new proper positions. Being aware of this additional information about how orthodontic braces are designed to align and move your teeth and jaw will provide you much more in-depth understanding of what happens behind the scenes with your braces as they create a straighter, healthier smile for you.
Let's start with understanding what your orthodontic braces are actually made of, how they move your teeth and what you need to do to keep your teeth straight even once you have removed your braces.
Orthodontic Braces – What Are They Made Of?
To understand how braces achieve teeth movement, you should first get familiar with their components or orthodontic hardware as it's also often referred to. Orthodontic braces have a lot of moving parts to successfully move your teeth to their new straighter positions; we have listed the most important ones below.
Brackets – Orthodontic brackets are the obvious and also most visible component of your braces. They are typically made either of metal or ceramic material. Metal brackets (typically stainless steel) are metallic in colour and easily visible, whereas ceramic brackets are tooth coloured and therefore look a lot less noticeable.Irrespective of the material used, the brackets are bonded to the front surface of each tooth in order to keep the brackets in place over the course of the treatment.
Most fixed braces have brackets bonded to the front surface of the tooth; this makes them highly visible to others.
A relatively new brace system called lingual braces uses brackets that are bonded to the inside surface of the teeth, inside of the outside surface. This makes the braces completely invisible to others. Lingual braces (also called Incognito braces) are very popular with our adult patients in particular.
Arch wires – Arch wires are rod-like, thin metal wires that are positioned over each bracket; they are essential to create pressure against the teeth in order to move the teeth gradually to their new straightened positions.
O-Rings – O-rings are small elastic bands that are responsible for holding the arch wire on to the brackets. They are also often referred to as ligature elastics or ligatures. O-rings are typically changed during each of your adjustment appointments. They come in a wide variety of colours meaning that you can add a bit of fun to your smile while you straighten your teeth! Coloured O-rings typically tend to be popular with teenagers who want to make a statement or want to braces match their personalities. O-rings also come in clear or tooth coloured shades; these clear o-rings are more preferred with our adult patients who often like to straighten their teeth in a more discreet, natural manner.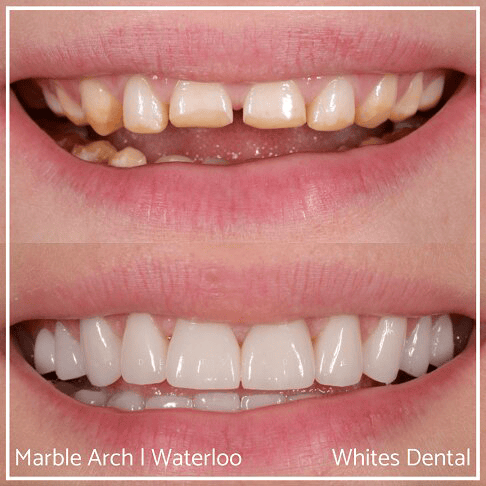 These 3 key orthodontic components work all together to apply constant pressure to your teeth to enable movement. It is this gentle, constant pressure that gradually moves your teeth from their current positions to their new desired position over the duration of the. On occasion, the orthodontist may use rubber bands or springs as well, to apply a bit more force in a particular direction.
If you have a specific question about orthodontic braces, please post them in our comments section and we will aim to answer every single one. If you are considering using 'fixed braces for adults' to straighten your smile, why not arrange a complementary orthodontic consultation with one of our dentists. Call us on 0208 616 0590 or email us at reception@whitesdental.co.uk to book a free consultation. You can ready more about fixed braces for adults on our orthodontic homepage – https://www.whitesdental.co.uk/orthodontist-teeth-straightening-london-waterloo/
At Whites Dental, our orthodontic dentists provide a full range of fixed braces – such as traditional metal braces, Lingual braces, Damon braces,, fixed ceramic braces and Six Month Smiles.