Who is a Good Candidate For Veneers?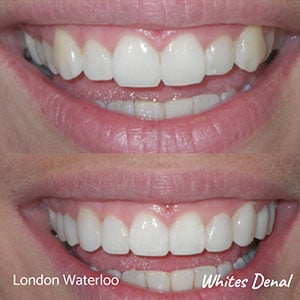 Veneers in London Waterloo
Porcelain veneers are some of the latest cosmetic dentistry procedures that are becoming popular with smile conscious people in London. At Whites Dental, we provide some of the latest veneer procedures, including no–prep veneers and Lumineers. We are conveniently located in London Waterloo, right opposite Southwark tube or a 15min walk from London Bridge tube station.
Made of thin porcelain shells, dental veneers are custom manufactured to match your teeth. Your dentist will carefully attach them to the surface of your teeth, where they will mask chips, cracks, and severe stains. Veneer can also change the shape of your teeth, and your dentist might use them to close gaps between teeth, elongate worn down teeth, or even change the appearance of crooked teeth. To put traditional veneer, your dentist will need to remove a thin layer of enamel from the front of your teeth. However, if opt for no-prep veneer, your dentist will only need to remove a minimal amount of enamel, if any.
Am I a candidate for veneers?
Porcelain veneers are practically magic. These wafer-thin tooth covers can transform a person's smile in just a handful of visits to the dentist. However, you may be wondering whether you are a good candidate for dental veneer. Usually, anyone who has good oral health and is committed to maintaining their new smile can get porcelain veneer without a problem.
Changing the outward appearance of your teeth won't impact your overall physical health, but it will improve your emotional and mental health. A more beautiful, improved smile can significantly boost your self-confidence; making you feel more self-assured and giving you pride in your appearance.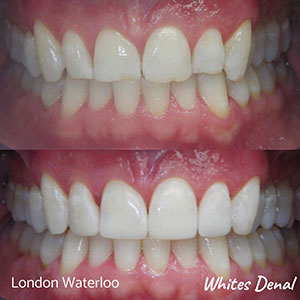 Veneers are an affordable cosmetic treatment option that can help rapidly and naturally improve your smile. However, veneer may not be the right for every person. If you are thinking about getting veneer to improve your smile, this article will focus what veneer are, how they improve your smile, and who might be a good candidate for them.
Modern dental veneers are fabricated of porcelain and made to match your teeth. Your dentist will attach them to the surface of your teeth, carefully, and when in place, they will effectively mask severe stains, cracks, and chips.
Veneers are often also a good option to change the shape of your teeth. Cosmetic dentists use veneers to change the appearance and look of crooked teeth, close gaps between the teeth, and elongate worn down teeth.
Your dentist must remove a layer of enamel from the front of your teeth, to put traditional veneers in place,
Who is a candidate for Dental Veneers?
Porcelain veneers are a great option for countless dental patients. Here are some of the signs you are a good candidate for veneer:
Cosmetic issues that are minor – dental veneers, especially porcelain veneer, are very efficient at hiding misshapen teeth, chips and cracks. While dental bonding can also help repair these issues, veneer offer the most lifelike correction possible.
Severely stained teeth– while modern teeth whitening treatments are effective at treating mild and moderate cases of discoloration, darker stains won't respond to whitening products.
Whereas porcelain veneers actually cover up stains, including internal discoloration from old fillings or decay.
Several cosmetic issues– porcelain veneers are an incredible versatile treatment. For example, if you have slightly crooked teeth, several stained teeth, a chipped tooth, or another similar issue, and with veneer you can fix all three. Without this treatment, you would have to invest in three different procedures to achieve the desired results.
Plenty of tooth enamel– veneers adheres to your enamel. While your dentist must remove some enamel to make space for the porcelain, the underlying layer stays in place. If the surfaces of your teeth don't have enough enamel, the dental veneer may not have a surface that is strong enough to properly bond with.
You do not grind or clench your teeth – Tooth grinding also known as bruxism can damage the porcelain, leading to chips and fractures. Similarly, if you chew your nails as a habit, chew ice, or use your teeth as tools, you may not be a candidate for veneers, since these habits are also harmful to your dental health.
You have relatively straight teeth – Though veneers can help to correct mildly crooked teeth, if you have severely misaligned teeth or malocclusion, you are probably not a good candidate for veneer. Severe misalignment can put pressure on your teeth and cause the porcelain to break.
You practice good dental hygiene– Since veneers are placed on the surface of your natural teeth, it is fundamental that you keep your teeth healthy with regular brushing, flossing, and visits to your dentist. Porcelain veneer can last for years, if you look after them properly.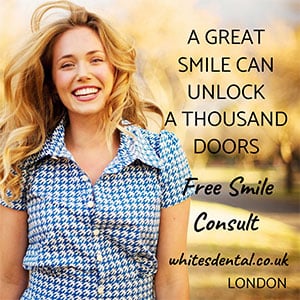 Good overall oral health– before undergoing any cosmetic dentistry procedure, it is important that you have healthy gums and teeth. However, after treatment to restore your dental health, you can still get veneers.
Are you ready for dental veneers?
As you can see, veneers can help with various tooth-related imperfections and issues. Make sure to talk with your dentist if you are interested in this cosmetic procedure. They can evaluate your teeth and overall oral health to determine if you are a candidate for this treatment. If so, you can improve your smile and self-esteem.
You can find more information
on veneers on our homepage– https://www.whitesdental.co.uk/cosmetic-dentistry/
At Whites Dental, we have some of London's leading cosmetic dentists offering the very latest in cosmetic dentistry treatments including no–prep veneers and Lumineers to patients in London Waterloo, Southwark, London Bridge and Elephant and Castle. This page provides information on who is a good candidate for veneers. We are based in London Waterloo and a quick walk from London Bridge and Elephant and Castle.