What happens if you keep braces on too long?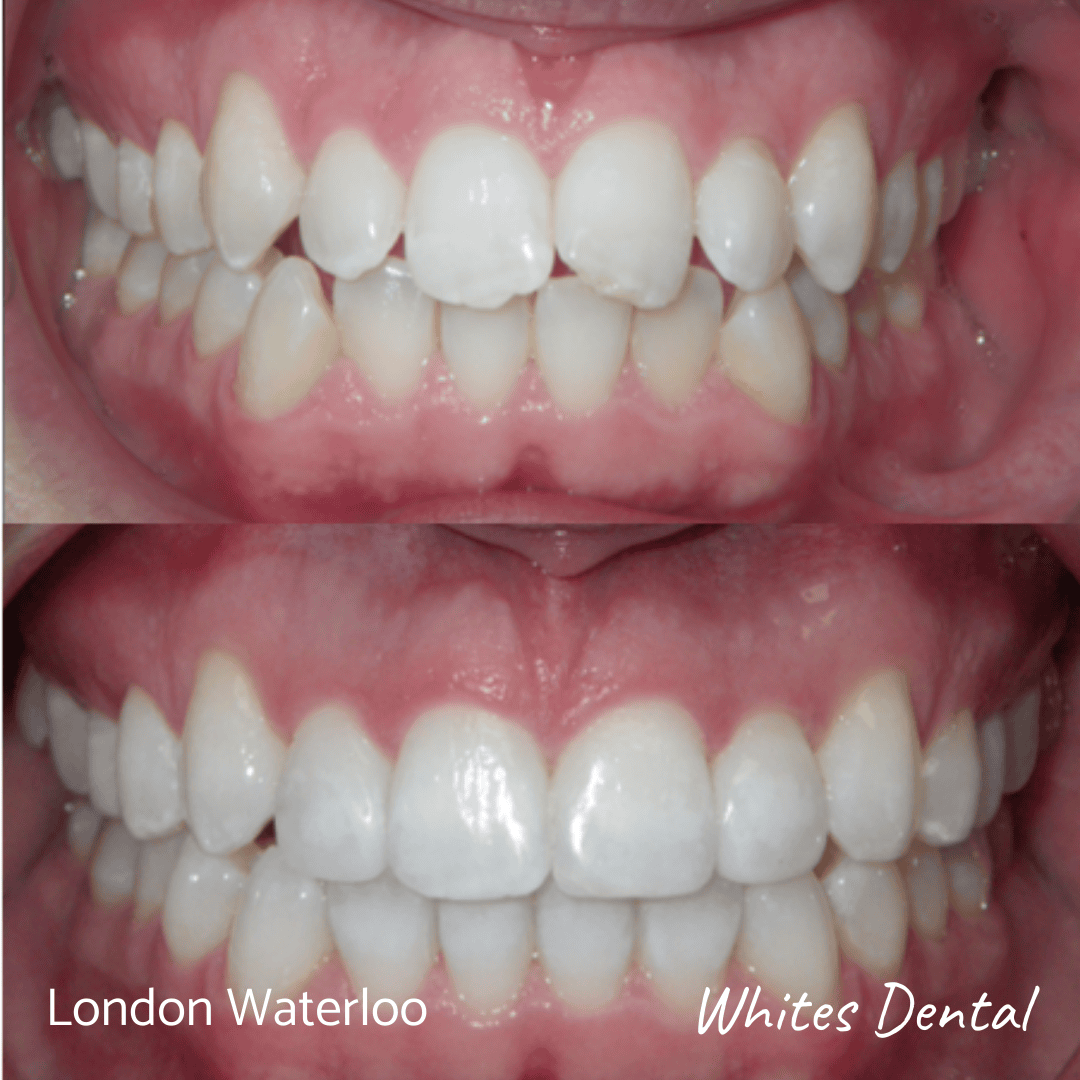 Braces in London Waterloo
Most people undertaking orthodontic treatment with braces in London want to get them on and off as quickly as possible. Believe it or not, though, some children and teenagers have become convinced that wearing braces is a kind of fashion statement. As a result, some teens end up wearing braces for far too long or even get braces when they are not really needed. Whether you have traditional metal brace, clear brace, or ceramic brace, this is a valid concern to have since keeping them on for longer than necessary can end up having a negative effect on your oral health.
Our orthodontic dentists at Whites Dental would be delighted to guide you through the pros and cons of getting brace as well as be a part of creating your beautiful straight teeth. Our orthodontic team provides a full range of brace to patients around us in Elephant and Castle and London Bridge, including Damon Clear brace, Ceramic brace, Invisalign brace and hidden lingual brace.
While brace are very effective at getting your teeth into the proper alignment, there are some oral hygiene issues that they create. Even for people who need them, a big problem with brace is brushing and flossing your teeth properly. The issue often is that food particles can often get stuck between the brackets and wires, thus making oral hygiene and cleaning you teeth a little bit more difficult. If you do not manage to clean in between your teeth properly, you give plaque a chance to build up, plaque then eventually turns into tartar, and only a dentist can remove tartar. Plaque is a thin film of bacteria that forms over the surface of your teeth, plaque can be removed with your toothbrush but tartar cannot. The accumulation of tartar can quickly lead to gum disease. An increased risk of gum disease is not exactly worth trying to impress your friends.
Moreover, when brace are worn for too long, there is also a chance that it can cause nerve damage. Properly trained orthodontists know how to keep an eye out for this issue. If your orthodontist is letting you wear your brace for longer than necessary, there is a good chance they are not properly trained. And just like with anything over time, the longer you wear brace, the more chance you have of damaging them. Wires that snap and brackets that loosen can cause serious health risks such as choking. In order to maintain proper oral hygiene while wearing brace, it is advised that you visit your dentist every six months for a professional dental exam and hygiene clean.
The moment you decide to get brace to straighten your teeth, you make a long-term commitment. That means you could be in brace for as long as 24 months, which is the average time for orthodontic treatment. However, life is full of surprises, if for whatever reason you are no longer able to see your orthodontist, it is best that you remove your brace. If you decide to do nothing about it, i.e. if you leave your brace on instead of removing them, it could cause some serious health complications.
Brace need to be regularly adjusted- On average, orthodontists adjust and tighten their patients' brace once every 6 to 8 weeks. This enables them to plan each stage of movement and make the necessary adjustments with each visit. Therefore, if you suddenly stop visiting your orthodontist, your teeth will cease to move within 2-3 months' time. After that time, almost no movement will occur. Without the guidance and help of your orthodontist, brace that are left on for too long will begin to have a negative impact on your oral health.
Brackets Attract Plaque– Since brackets and wires make brushing and flossing more difficult, plaque can build up around them over a period time. With the guidance and assistance of an orthodontist, this problem can be spotted and dealt with before it becomes an issue. However, if you stop going to your orthodontist, you no longer have the benefit of a professional opinion every 6 to 8 weeks.
Furthermore, orthodontists often adjust brackets over the course of a patient's treatment. These adjustments also help to keep plaque build-ups at a distance. If brackets remain in place for years, plaque could build-up in places that are hard to reach, eventually leading to tooth decay and gum disease.
Some Brackets May Later Dislodge– Under normal circumstances, when a bracket dislodges, your orthodontist will reattach it. However, if you are no longer seeing your orthodontist, your brackets will gradually dislodge. This is not only unappealing, but is also damaging to teeth, as the abrasive nature of the glue will attract plaque.
Removing brackets is the Best Option– The biggest issue with leaving brace/ brackets on for years and years is the damage caused to the teeth as a result of dental plaque. Unless you are extra meticulous with your oral hygiene, eventually, your teeth will begin to rot.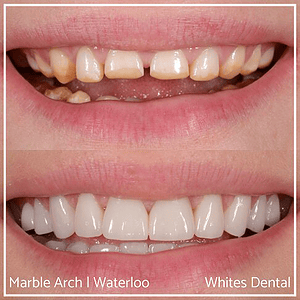 Bacteria may also start attacking gum tissue, leading to gum disease. Gum disease attacks the gum tissue, periodontal ligaments (ligaments that hold teeth in place) and the bone that surrounds teeth. When a patient is unable to carry on with their treatment, immediate removal is the safest option. Wherever a patient is, they might be able to find an orthodontist who will remove their brace for them for a small fee. This will prevent any damage from happening as a result of plaque.
If you are considering brace for yourself or someone you know and would like to get more information, why don't you book a free consultation with us. We will be happy to answer any questions you may have!
You can also find more information
on brace on our homepage– https://www.whitesdental.co.uk/orthodontist-teeth-straightening-london-waterloo/
We are located near London Waterloo, right next to Southwark tube station or a 5min walk from London Waterloo Railway station. If you prefer to walk, we are a 10 minutes' walking distance from London Bridge, Elephant and Castle tube station and Borough Market and 5 minutes' walking distance from Blackfriars and Southbank stations.
At Whites Dental, our orthodontic dentists provide a range of fixed orthodontic braces to patient's in London – these include traditional fixed metal braces, Damon braces, Lingual braces, fixed ceramic braces and Fastbraces. Our webpage provides information on what happens if you keep braces on too long.