Is Composite Bonding Worth It ?
Smile Makeovers At London's Dedicated Composite Bonding Clinic
25+ years experience creating beautiful smiles.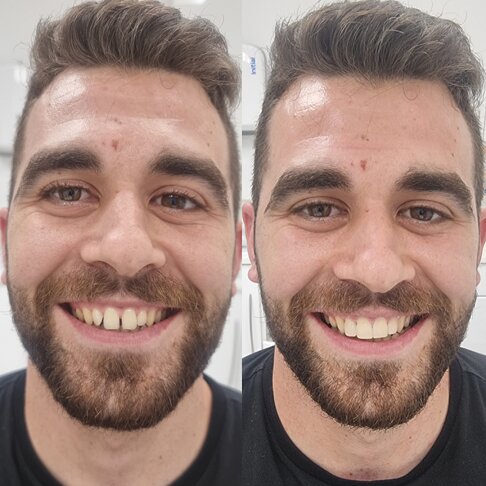 Same Day Smile Makeover
2500+ Cosmetic Cases
Specialist Bonding Clinic
Expert Cosmetic Dentists
Smile Makeover £1,495
See Our Before-After Results
Is Composite Bonding Worth It?
Same day smile transformation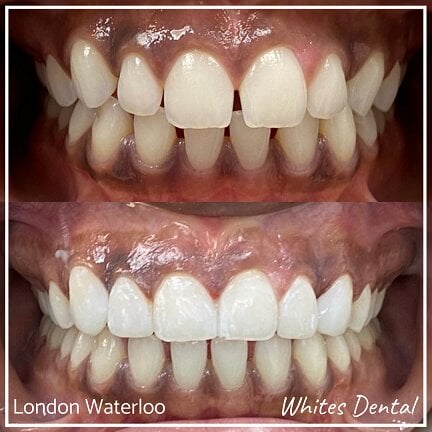 "Bonding can be used to close gaps between your teeth. If you have a gappy smile, bonding can help. Cost effective procedure."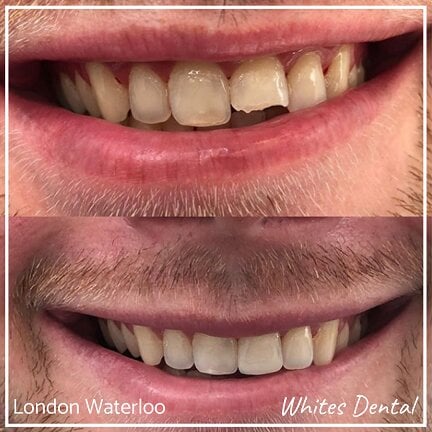 "Composite Bonding is often used to fix chipped teeth or visible surface cracks. It's a quick, painless procedure."
Improve Teeth Shape & Size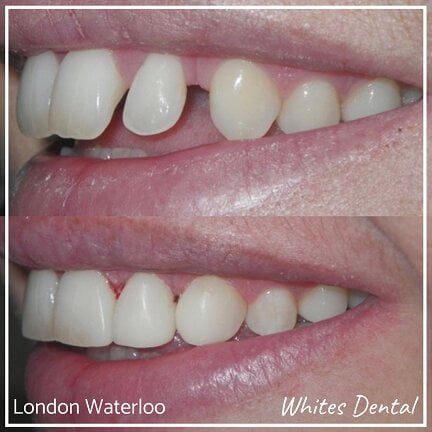 "Improve the shape & size of your teeth with Bonding. If you had an oddly shaped tooth, bonding can help correct it, all in one appointment."
In the realm of modern dentistry, composite bonding has emerged as a popular cosmetic solution for making people show a smile they can be proud of. This non-invasive and cost-effective procedure involves the application of tooth-coloured resin material to correct various dental imperfections, including chipped teeth, gaps, discoloration, and misalignments.
But is composite bonding truly worth considering? Before making an decision about whether to undergo this treatment, it's crucial to delve into its benefits opposed to alternative treatment, what results to expect and overall efficacy.
In this article, we will explore the key aspects of composite bonding including why the treatment is so popular, the main benefits, and what to expect from results.
Why Composite Bonding Treatment?
Cost effective smile transformation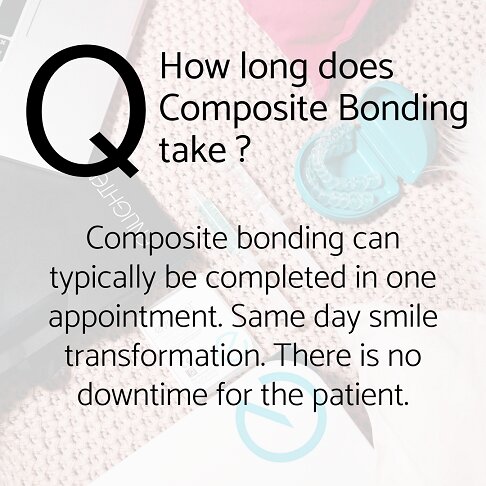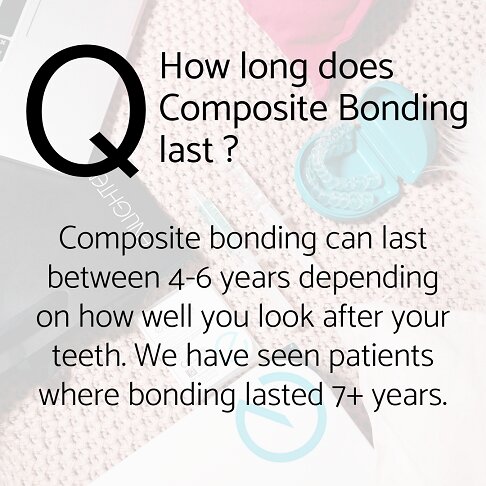 Is Composite Bonding Worth It?
Composite bonding is one of the most popular aesthetic dental procedures available. It does wonders for damaged teeth, aesthetic uplifts and so much more, all at a very low price and with instant results. Generally, it's a procedure that just doesn't have many negatives that go along with it. 
For those that are new to the idea of composite bonding, however, it's common to ask yourself, is it really worth it? With so many different solutions out there for all kinds of teeth and dental-related queries, it can be easy to get caught up in making a decision. As far as composite bonding goes, however, this is what we'd suggest taking away from the topic.
Cost Effective
First and foremost, it's hard to argue that composite bonding isn't one of the most cost-effective solutions available. For everything from damaged teeth like chips or cracks to small aesthetic enhancements such as closing gaps, or uplifting discolouration, composite bonding is often one of the cheapest, quickest and most accessible options for patients of any age.
Looking more deeply at the cost-effectiveness of the procedure, composite bonding generally sits at between £200-£500 for treatment. This treatment can usually be one in one sitting without the need for a follow-up, and in addition to this, it can last for up to 5-7 years if well maintained.
Longevity
One of the most commonly discussed potential drawbacks of composite bonding and whether it is worth having is that it's not permanent. It is something that is completely reversible and non invasive, and as a result, a lot of people are quick to think that something longer-lasting is better suited.
In actual fact, composite bonding tends to last at least 5 years and up to 7+ years for cases with exceptional maintenance. Even when this time is up, the procedure can be undertaken again with the same ease and comfort. It can absolutely be a practical long-term solution, and only takes a matter of a couple of hours to reapply in the future.
Non-Invasive
Something that deters many people from undergoing even simple dental procedures is the daunting nature of the procedure or the discomfort that comes along with it, but composite bonding negates all of this entirely.
Composite bonding is one of the most non invasive procedures possible in the dental industry. It is simply a matter of adding resin to the teeth in question, hardening with a UV light, and you are back on your way with a new and improved smile that will last for years to come. There is no filing, no drilling, and everything is completely reversible too because of this.
Instant results
Composite bonding is one of very few dental procedures that can offer instant results once the process is complete. In under a couple of hours, you can have multiple teeth all repaired, recoloured, gaps closed, and a huge range of other situations all handled with ease. 
Maintenance
Like everything, composite bonding does of course have a few additional points to be considered before you are committed to getting it done. Like all dental work, composite bonding still requires a typical upkeep of dental hygiene to maximise the potential it has to offer and to improve the longevity of the bonding.
Brushing, using mouthwash, flossing and anything else that your dental professional advises for your particular needs remains essential for your composite bonding to keep in its best condition. As far as additional maintenance or appointments go, however, there tends to be no more than regular checkups.
All in all, composite bonding is quick, painless, effective for years to come, and one of the lowest cost treatments of its kind. For convenience, cost effectiveness and effectiveness as a whole, it's very difficult to argue with.
At Whites Dental, we love providing our customers and visitors with all the information they seek. So if you are looking for more basic explanations to what is composite bonding, or you have more specific questions about the service, you'll find it all in our Composite Bonding page.
Looking to book in a composite bonding appointment? Get started here.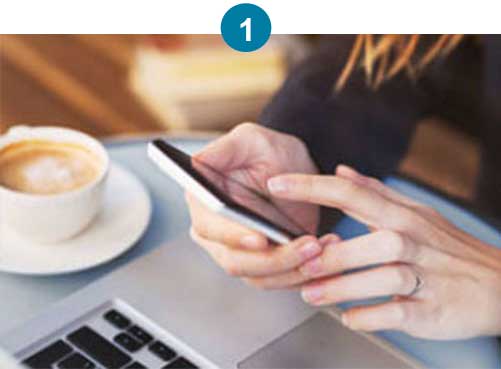 Upload Your Photos
Upload your photos and tell us what concerns you.
Free Video Consultation
We will usually reply within 24 hours to book you for a free video consult with Dr Elliot. He will provide you a cost and duration during the consult.
Appointment
We will book you for an appointment at the practice, where we will take impressions and create a treatment plan for you.