Can you have braces for 2 months?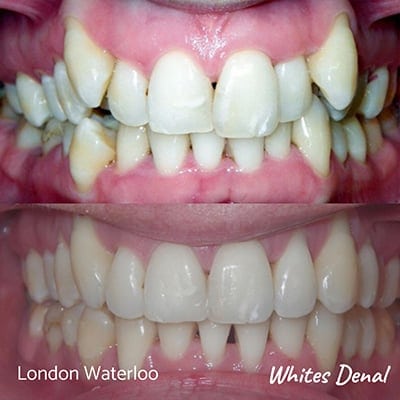 Orthodontic Braces in London Bridge
Braces treatment to straighten teeth has become increasingly popular with both teenagers and adults in London City. More and more adults in London are choosing to straighten their teeth using fixed orthodontic braces. At Whites Dental, our orthodontic dentists can help to create a beautiful straight smile. We provide a wide range of braces options such as ceramic braces, Damon braces, clear braces, lingual braces and Invisalign braces. Why not book a free consultation with one of our dentists to discuss any questions you may have?
"Can I have braces for 2 months?', many patients usually ask this question during the initial consultation. Adults are especially concerned about the amount of time they need to wear braces.
Typically, it takes about 24 months to complete an orthodontic treatment. Some patients require less than 12 months and some patients require more- up to 3 years of treatment before their teeth reach the desired position. Orthodontics is not a one-size-fits-all solution as each patient's mouth is unique. So, while we cannot tell you with certainty the exact duration of treatment for your specific case, we can explain to you the factors that influence the amount of time you'll need to wear dental braces.
Patients requiring orthodontic treatment now have several options. There's conventional metal braces, ceramic braces, and clear braces. Metal braces are made from stainless steel, making this system very strong and robust. Ceramic braces and clear aligners, on the other hand, look nicer than metal braces
Young patients (teens and children) tend to get results faster than adults because their jaws are still growing, making the teeth easier to manipulate. This doesn't mean all adults need to wear braces for two years or more. There are other factors that affect the length of treatment.
Another crucial factor is the severity of your orthodontic issue. Mild spacing/crowding can be fixed in a year or less, while severe cases could take much longer.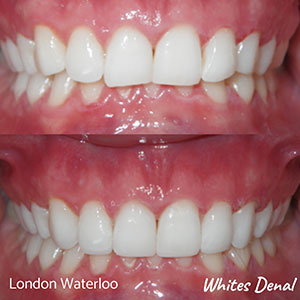 An orthodontic patient needs to follow all instructions provided by his or her orthodontist to ensure a successful treatment. That includes maintaining proper oral hygiene, keeping your dental appointments and use your orthodontic appliance as directed.
The only way to determine how long you'll need orthodontic treatment is to consult an orthodontist. We will take pictures and X-rays of your mouth and create a custom treatment plan for you. We will also discuss accelerated options so you can have the smile you've always wanted in the shortest time possible.
Your Orthodontist's Timetable
Rest assured, your orthodontist is trying to get you out of your braces as quickly as you would like to get out of them, but it won't be at the expense of a winning smile and healthy bite. Taking shortcuts or extending treatment can have detrimental long-term effects that won't benefit anyone.
So while you are looking for the tell-tale signs that your teeth are moving towards that perfect smile, your braces and other appliances will doing their part to make sure that there is a healthy bite to go along with it.
The changes can be subtle that you might not be aware of them at all. Take a photo at the beginning of every month and compare them, if you want to keep tabs on the change. This is how you will notice the actual difference.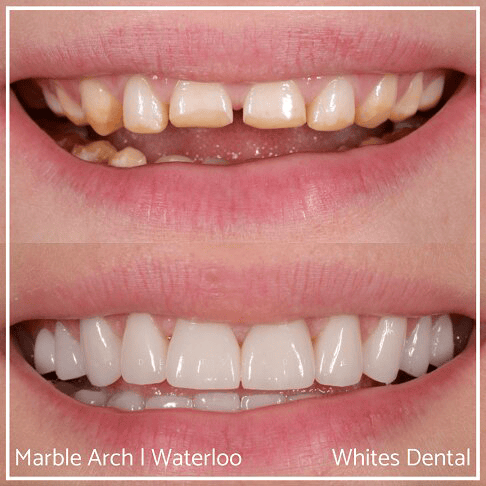 Your own prognosis will depend on how much work needs to be done to straighten your teeth and fix your bite but the typical treatment duration is around two years, but. Certain methods can be used to help align the teeth faster, however these are usually not recommended often unless the teeth are in an extremely healthy and robust condition. You can ask your dentist for more information about them, but be mindful that they include a degree of painful alignment.
If you would like to create a straight smile with orthodontic braces, you will find more information on orthodontic braces on our homepage– https://www.whitesdental.co.uk/orthodontist-teeth-straightening-london-waterloo/
If you are thinking of getting fixed braces, why don't you book in for a free consultation? At Whites Dental we have some of the leading orthodontic dentists in London Bridge, providing fixed brace, six month smiles, fast braces, damon braces and Invisalign clear braces to patients near us in London Bridge, Central London, Southwark, Elephant and Castle and London Waterloo.
We are located in London Waterloo, adjacent to Waterloo train station and across the road from Southwark Tube station. We are also a 10 minutes' walking distance from London Bridge, Elephant and Castle tube station and Borough Marketand 5 minutes' walking distance from Blackfriars and Southbank stations.