Can Invisalign Braces Straighten Teeth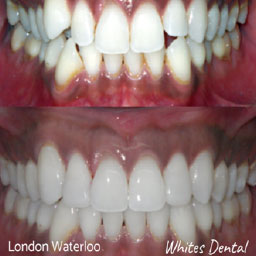 Invisalign Braces in London Bridge
Everybody wants a great smile and straighter teeth, especially adults in London City. However, not every person in London wants ugly metal brackets and the discomfort that comes with traditional orthodontic work. If this sounds like you, you could consider Invisalign braces. At Whites Dental, our Invisalign dentists provide a range of braces treatments, including Invisalign invisible braces, fixed braces, clear orthodontic braces and damon braces. Why not book yourself a free consultation with one of our dentists to see how we can improve your smile.
Invisalign is a clear, retainer-like aligners that shift the patient's teeth into place. It is virtually invisible and is used to straighten crooked or mis-aligned teeth. There are many misconceptions about Invisalign, including that it only works if your teeth are just slightly crooked but that is not true. One of the greatest advantages of Invisalign is that the aligner system is customised to your smile's needs. Invisalign, is far more than a retainer and can certainly help to straighten your teeth, regardless of how crooked they are.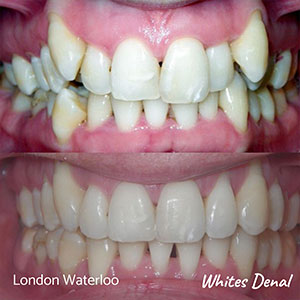 Invisalign can be an effective orthodontic treatment for the following conditions: Crossbites, overbites, underbites, open bites, gapped teeth and over crowded teeth. The revolutionary technique is becoming more and more popular as patients realise, they can get effective results without making it obvious that you are even wearing braces! No more embarrassing metal wires, due to near invisibility of Invisalign braces. No metal allergies due to brackets and wires.
At Whites Dental, our dentists provide a range of discreet teeth straightening option including Invisalign braces, lingual braces and clear ceramic braces. If you are looking to straighten your teeth but aren't sure what braces option is best for you, why not book a complementary Invisalign consultation with one of our dentists.
How does Invisalign straighten my teeth?
Invisalign straightens your teeth by using the latest computer technology of digital scans. On your first visit to a dental practice, the dentist will take some impressions of your teeth which he will then send to the Invisalign laboratory. From there, they will make a series of clear aligners that are individually manufactured for your teeth which is designed to apply constant, gentle pressure to move them little by little to a more desirable position.
Invisalign allows adults who have just had to live with their miss-aligned teeth to undergo orthodontic treatment without anyone knowing. It's such a fast, simple system that no one will notice the changes you've gone through until your confidence and your new smile shine through! Invisalign does not interfere with your daily life. Wear your Invisalign aligners as you go about your daily routine. Take them out in the morning and evening to clean them. All you do is brush them as you do your teeth! You will also take them out when it's time to eat, which means you can enjoy all your favourite foods. Nothing will get stuck in wires or brackets. Invisalign is also perfect for people who play contact sports, especially those that require mouth guards. Simply remove the aligners while playing and replace them when you're done.
You will be welcomed back regularly to review progress as your custom-made aligners transform your smile by moving your teeth to their desired position little by little, whilst you hardly notice you are wearing them! Treatment time with invisible teeth aligners will vary according on how much your teeth need to be moved or rotated. The more your bite is off or the more crooked your teeth, the longer it will take. The average treatment time with Invisalign is 12-24 months.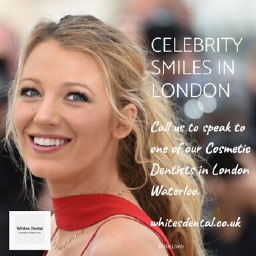 However, if you're an adult who had braces as a child, and your teeth shifted slightly over the years, you may need invisible teeth aligners for as little as 10 weeks. You wear each Invisalign aligner for two weeks, before moving on to the next in the series.
In addition to all the above, Invisalign allows you to view what your smile will look like when treatment is complete, even at the start of your treatment plan. No longer will you have to wonder what the end result will be — you can see it yourself. Moreover, unlike metal braces, Invisalign doesn't scrape or irritate your mouth like wires and brackets can. This means you don't have to worry about applying wax to irritating brackets because the inside of your cheeks are scratched, bleeding and sore — this simply isn't a problem with Invisalign. While the first few days of each treatment stage can be a little uncomfortable (you might feel a little bit of pressure) Invisalign is far easier to deal with than traditional fixed metal braces as far as anxiety and pain goes.
After Invisalign Treatment
Once you've reached your great smile with Invisalign, your dentist will most likely recommend retainers (this is the same whether you've gone through traditional braces or invisible aligners). Unfortunately, retainers are necessary because teeth have the tendency to shift back into their pre-treatment position. Invisalign recommends Vivera retainers. They are made with the same state-of-the-art technology used to create Invisalign aligners, and since they're custom made from an impression or scan of your teeth, the fit is perfect, and the retainers are far more comfortable than traditional ones. Also, the material used is 30 percent stronger than other clear retainer materials, which not only keeps your teeth in line, but the retainer is less likely to crack or break.
If you are considering Invisalign braces treatment to straighten your teeth, you can visit our Invisalign homepage – https://www.whitesdental.co.uk/dental-invisalign/
At Whites Dental, our dentists provide a range of braces treatments including Invisalign braces to men and women in London. We also provide braces such as ceramic braces, traditional fixed braces, Damon braces, clear braces and Six Month Smiles. We are based in London Waterloo, across the street from Southwark tube. We are also a quick short walk from Southbank, Borough Market, Elephant and Castle tube and London Bridge.