How Fast Do Teeth Move In Braces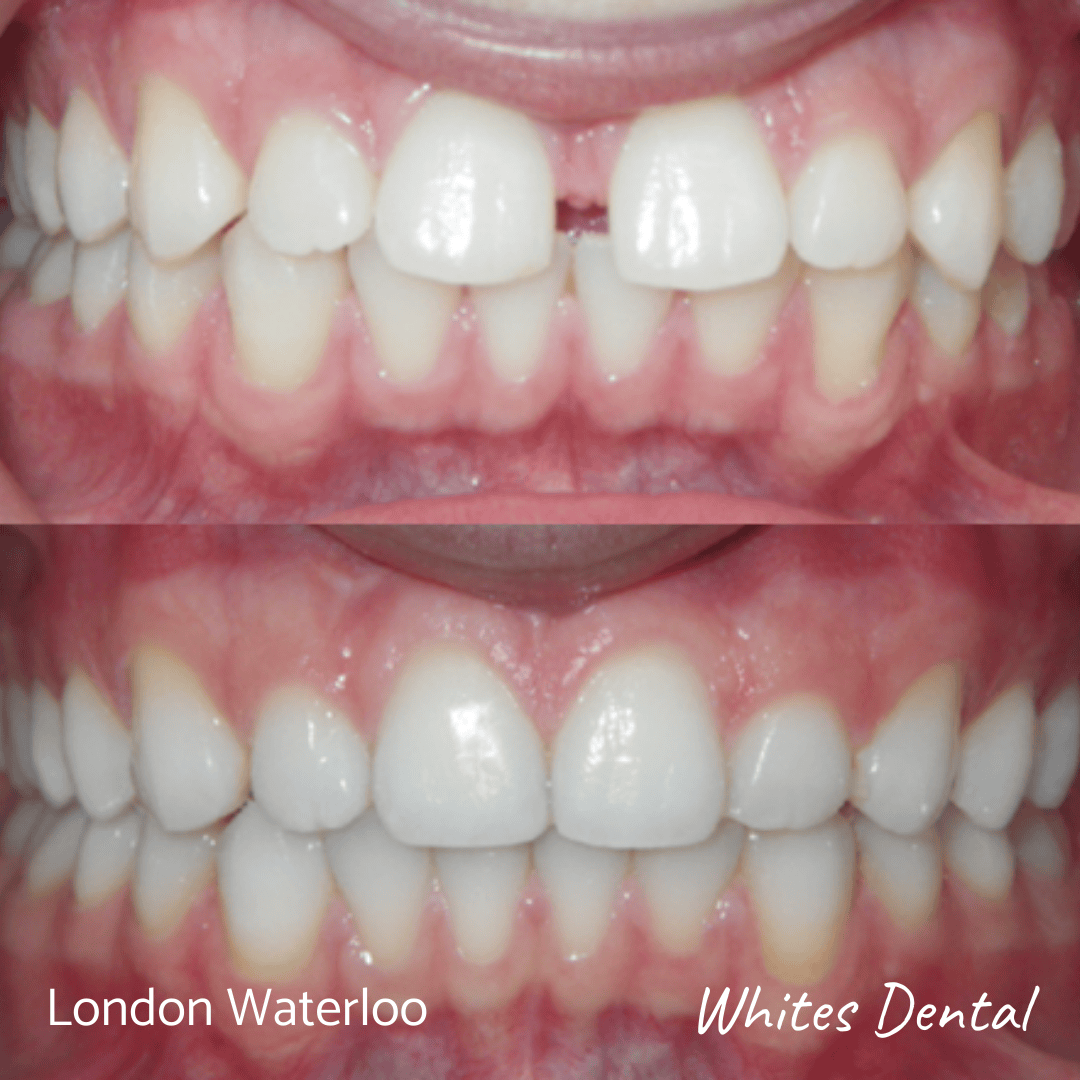 Orthodontic Braces London Bridge
More and more adults in London are choosing to straighten their teeth using fixed orthodontic braces. If you are considering starting braces treatment or already have braces, our dentists can help provide you the expertise and information you need to create a straight smile. At Whites Dental, we offer a range of orthodontic braces in the heart of London – these include Damon braces, ceramic braces, clear braces, lingual braces and fixed metal braces. Why not book a free consultation with one of our dentists to discuss any questions you may have?
"How fast do teeth move in braces?"- this is a question that is asked possibly almost as frequently as "when will my treatment be done?" And in much the same way, it won't always have the same answer for every person wearing braces. The shift in your teeth's position is gradual. And that is by design. Your tooth movement requires bone to be broken down on the side the tooth is being pulled towards and then to be "grown" on the side of the tooth which holds it in its new position. The results will vary depending on many factors such as misalignment severity, bone density and even the age of the patient. However, you should start noticing changes within four to six weeks. Each time you get your braces adjusted/ tightened or switch to a new Invisalign tray, your teeth will be slightly straighter. Depending on how crooked you teeth were at the beginning of your treatment, it can take a few years for the braces process to be finished, but you will enjoy straighter and straighter teeth as time goes by. You will usually meet with your orthodontist every four to six weeks, and they will adjust your treatment plan depending on how quickly you are progressing.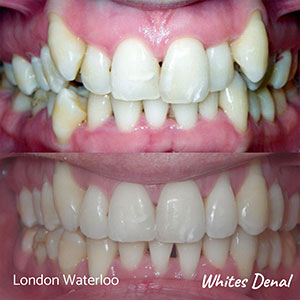 When Will the Change Become Noticeable?
There are a number of factors that will affect the rate at which your teeth will start to shift. The reason that orthodontists usually give a range is because your treatment schedule is set according to your individual requirements. As a general rule, your total time in braces should be between 18 and 24 months. During that time, you can start to notice the changes in your teeth's appearance as early as four weeks from being fitted. However, the average expectation is two or three months.
Why Does It Take This Long?
Adjusting your teeth is done in small steps using varied forces, to maximize movement in the shortest period of time. Essentially, it is done as quickly as possible without doing it too quickly—both of which have their potential downsides. If the movement is too slow, it can cause root resorption (shortening of the roots). If the movement is too quick, along with greater discomfort, the supporting bone won't have enough time to grow the bone for proper support. There will be also be an increased risk of root resorption.
The changes can be subtle that you might not be aware of them at all. Take a photo at the beginning of every month and compare them, if you want to keep tabs on the change. This is how you will notice the actual difference.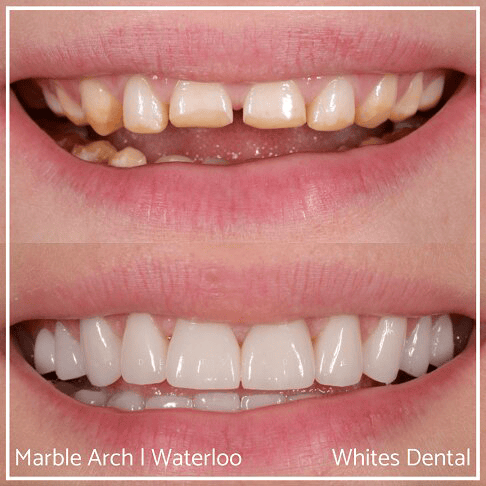 Two Years is the Average Treatment Period
Your own prognosis will depend on how much work needs to be done to straighten your teeth and fix your bite but the typical treatment duration is around two years, but. There are certain methods that can be used to align the teeth faster, but these are generally not recommended unless the teeth are in an extremely robust and healthy condition. You can ask your dentist for more information about them, but be mindful that they include a degree of painful alignment. These quick methods typically involve minor surgery to the jaw. They align the teeth in about six months, but the healing process is painful and tricky to navigate. For this reason, your dentist will always try to persuade you to take the easier route. If you are determined to speed up the process, however, and are happy to accept the risks and side effects, it may be possible to receive this kind of corrective procedure.
If you are looking for additional reading on fixed braces in London, why not visit our braces homepage via the link – https://www.whitesdental.co.uk/orthodontist-teeth-straightening-london-waterloo/
If you are thinking of getting fixed braces, why don't you book in for a free consultation with one of our dentists? At Whites Dental we have some of the leading orthodontic dentists in London Bridge, providing fixed brace, six month smiles, fastbraces, damon braces and Invisalign clear braces to patients near us in London Bridge, Central London, Southwark, Elephant and Castle and London Waterloo. We are located in London Waterloo, adjacent to Waterloo train station and across the road from Southwark Tube station. We are also a 10 minutes' walking distance from London Bridge, Elephant and Castle tube station and Borough Market and 5 minutes' walking distance from Blackfriars and Southbank stations.