What is the cheapest cost of braces?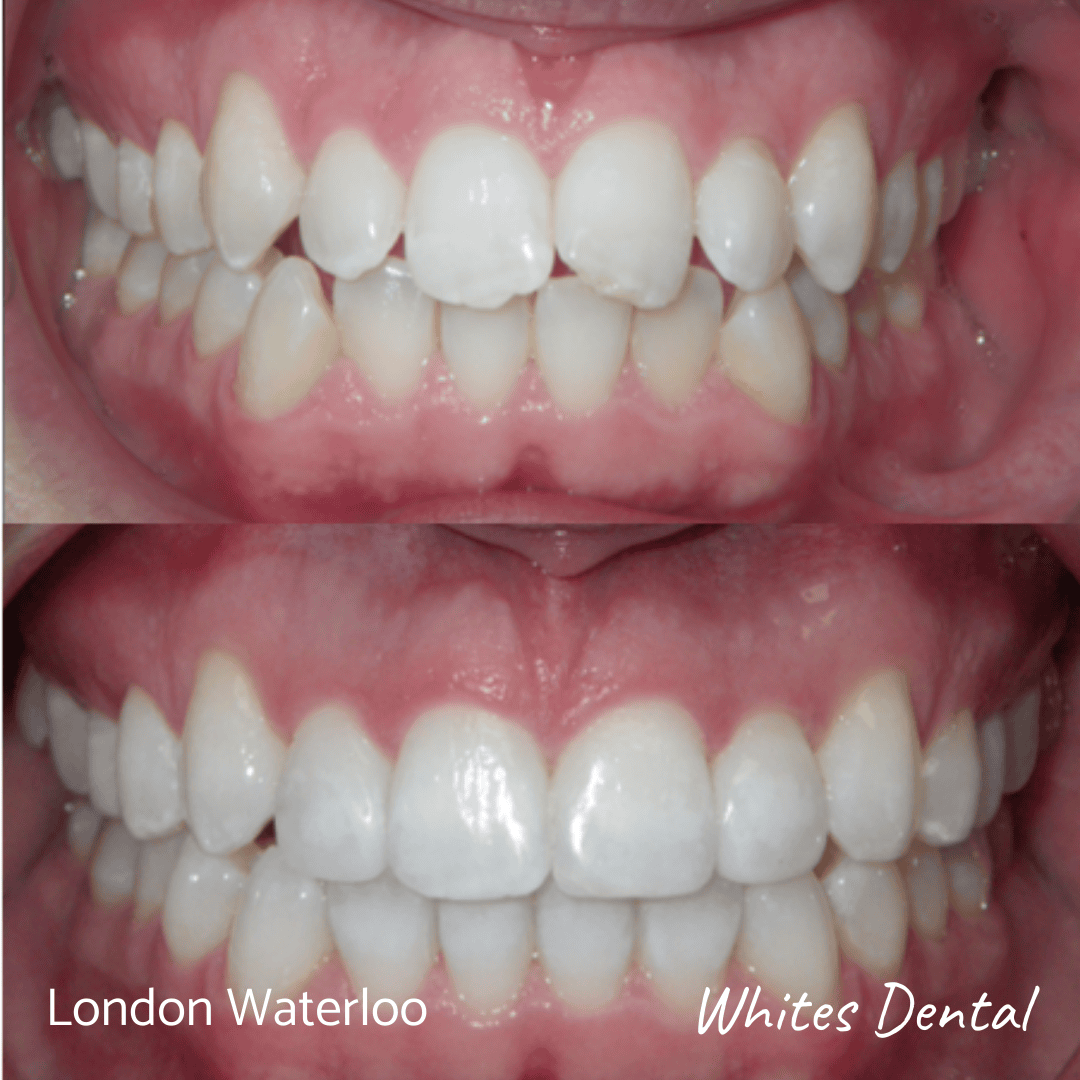 Orthodontic Braces in London
You can find several options in London for having misaligned or crooked teeth straightened with orthodontic braces. Orthodontic braces can significantly improve the look of your smile and teeth and provide you the confidence to smile properly again! Our leading orthodontic dentists at Whites Dental offer orthodontic brace such as fixed brace, ceramic brace, damon brace and Invisalign brace to adults and teenagers in London Waterloo.
Recent advances in dental technology over the years have transformed the dentistry and orthodontics industry and new trends and types of brace have emerged. So, when you go about investigating what choices you have available in regard to orthodontic brace, you will find you have a number of different prices and packages to choose from. Through this article, we will try to inform you about the various types of orthodontic brace that are available with dentists and give you a good idea about the typical costs associated with these each option. Nevertheless, we recommend consulting a professional orthodontist to identify together with you the best option for straightening your teeth.
6 Types of tooth brace for tooth straightening
1. Metal Brace
Traditional fixed metal brace are one of the most popular brace option for straightening teeth; this is because they are able to provide a highly effective result. The rather noticeable wires and metal brackets are one reason this option is not chosen by some people. But even with the newer, clearer bracket versions, some people still go for metal braces, because they are the most affordable choice to achieve precise straightening results. Braces generally cost anywhere from £1500 to £2500 in a private dental clinic, depending on the location and competition in that area. Here at Whites Dental, they start from £1495.
2. Clear Brace
Working in a very similar way to metal brace, clear brace are made from clear composite materials. They are attached to the teeth with clear brackets and rubber bands between them. They are more of a fusion between the traditional and the modern. The benefit here is that they offer the traditional method to teeth alignment treatment but in a much more aesthetic way. The downside is that these brace need proper oral care and hygiene. Clear brace start from at £3500 in various clinics across the nation.
3. Lingual Brace
These very appealing braces are popular because they are hidden brace They are fitted at the back of your teeth allowing them to be invisible. You can eat, smile and laugh comfortably while wearing these hidden braces. This fact leads to a healthier level of self-esteem for the wearer. However, the invisibility comes at a cost. Lingual brace are considered the most expensive type of orthodontic treatment. They will set you back by £3000 to £4000. Here at Whites Dental, they start from £2495.
4. Ceramic Brace
These brace are more popular than the traditional metallic ones. They share similar traits only that the ceramic brace and wires are teeth coloured for less visibility.
Research shows that ceramic braces straighten teeth faster than other types of braces even as they remain discreet. However, it takes a lot of effort to maintain them and keeping an excellent oral hygiene is a must. Opting for ceramic brace will set you back £2000 to £3000.
5. Damon Braces
Damon braces also known as self-ligating brace are a subtler and more discreet version of metal brace. They are clear in colour and attached to the teeth and are highly sought after because of their most distinguishing feature, their sliding mechanism, which is incorporated into the design. The advantage of Damon brace lies in them not having to be constantly tightened and readjusted. Damon brace differ in price from one private dental clinic to the other. The clearer form is more expensive than the metal one with a price of up to £3500. Normally, the brace range between £1700 to £3000. Here, at Whites Dental they start from £3495.
6. Invisalign
This latest technology in orthodontics involves no metal at all and doesn't need fixation. It comprises a series of clear custom aligners, which are tailored for your teeth. The aligners are set at intervals (usually every 2 weeks) that gradually realign your teeth to the desired position. It's called Invisalign because its aligners are invisible to the naked eye. You get to smile in the most normal and least invasive way possible. These brace are quite expensive with their treatment in private dental clinics varying from £2500 to £4500.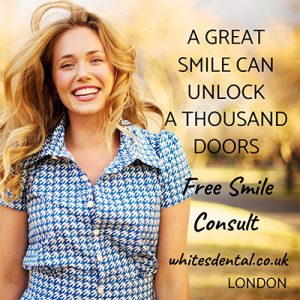 Individuals are happy to pay this price for a removable and more flexible orthodontic treatment. Here at Whites Dental, they start from £1500.
Which braces are right for me?
There are remarkable options to choose from for your orthodontic treatment and with a price in mind, you can get several quotes first before settling for the one. However, it is recommended to not just choose an orthodontist based on the price as quality and effectiveness often cost more, but in return offer better results.
At Whites Dental with work with some of the leading orthodontists who specialise in teeth realignment and can provide you with the best teeth straightening option that fits your bill. We also offer finance plans therefore the cost shouldn't hold you back from achieving the look you're after.
If you want to know more about brace or are considering getting them for yourself, why don't you call us to book a free consultation? You will be able to discuss what you want with our dental team and identify the braces option best suited to you. For more information on orthodontic braces,
visit our orthodontics homepage – https://www.whitesdental.co.uk/orthodontist-teeth-straightening-london-waterloo/
At Whites Dental, our brace team provide a full variety of orthodontic brace in London. This webpage provides information on what is the cheapest cost of brace.