Is it weird for adults to have braces?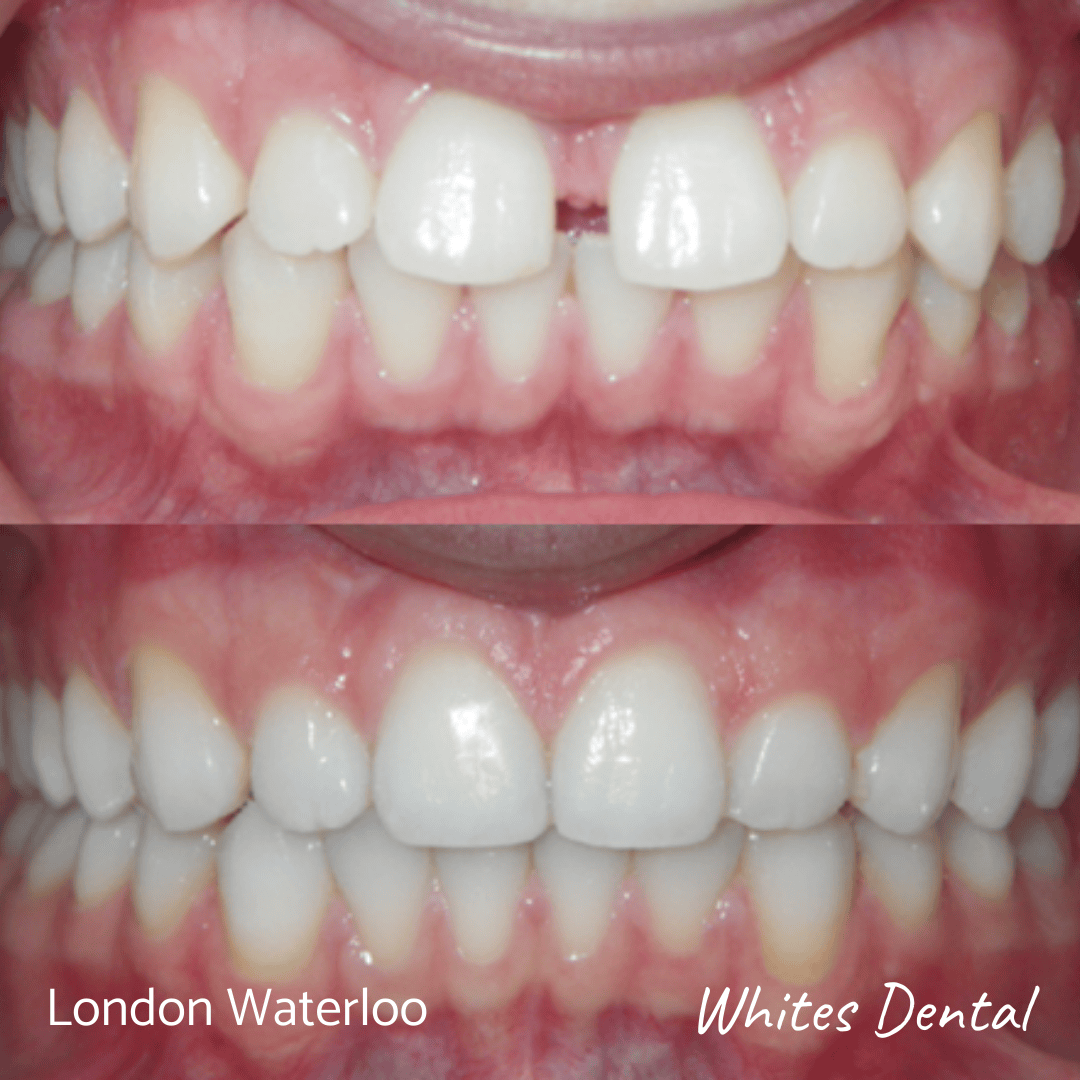 Orthodontists in London Waterloo

Braces can drastically improve the overall look of your teeth and give you the confidence that you need to smile again whether you are a teen or an adult in London! Our orthodontic dentists at Whites Dental would be happy to be a part of your journey towards a new beautiful smile. We provide braces treatments near Elephant and Castle and London Bridge and Southwark, including Damon Fast braces, Ceramic braces, Invisalign braces and also hidden lingual braces. We are centrally based in London Waterloo and a quick walk from London Bridge station.
When we think brace, we normally think preteens or teens. But alignment problems are an issue for people of all ages, from the young to the old. And the stigma of having a misaligned smile can persevere into adulthood. For that reason, nowadays, many adults are looking into the option of getting brace or take some kind of corrective measure but worry they will be in the extreme minority and feel embarrassed. If this is an option you're thinking about but hesitating over, please read on to get all the information you need to know about braces for adults.
Are braces for adults an option worth considering?
You will probably be amazed to hear that out of all the people who are currently wearing brace, almost 20% of them are adults! And the number is still growing. In recent years, new styles of braces have come out that are a lot less visible and a lot less painful. That allowed adults to take the right measures they need without worrying about the impact brace will have on their personal and professional relationships. Predictably, adults will have to wear brace for a bit longer than teens because the body is not changing as quickly. Teens are still in their growing phase and have more malleable bones. The exact duration will differ from patient to patient, but on average is in the range of 12-20 months. That can sound like a lot of time, but in the grand scheme of things the length of a year or two against decades of having a straight smile is a no brainer!
Teeth are constantly moving, and you could be someone who has had straight teeth all your life but watched your smile slowly change into adulthood. Or you could be someone who has had brace as a teen and are now watching old problems return. Those scenarios can be challenging, but they are not uncommon. Your teeth continue to shift even in adulthood, and an injury, an accident or an eruption of a wisdom tooth can create alignment issues. Instead of focusing on the causes, it is now time to focus on the solutions. Strictly speaking, age is not a factor.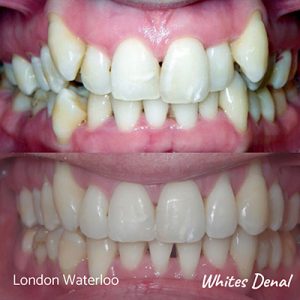 Adults of all ages, including older citizens, can take steps to improve alignment of their teeth and see results. That being said, all patients should consult with an orthodontist first to find out if they are a good candidate for alignment treatments.
Long-Term Oral Health
While cosmetic reasons for getting adult braces are both valid and compelling, they are no match in comparison to the oral and physical health reasons you will benefit from. Maybe you needed brace as a child but never had the opportunity, so you continue to battle with various orthodontic problems. Alternatively, maybe you didn't need brace as a child but have developed problems as you've grown older. Whatever your reasons for waiting until now, you can't afford to let your dental and orthodontic problems go untreated any longer. Here are some of the health risks that may arise from crooked teeth, overbites or underbites, overcrowding, jaw joint disorders, and incorrect jaw position:
Headaches
Earaches
Problems with chewing, speaking, and/or biting
Jaw pain
Trouble cleaning teeth properly, causing plaque and food debris accumulation between teeth
Tooth decay and periodontal disease
Gum and bone erosion
Temporomandibular joint disorders (TMD, often incorrectly called "TMJ")
Given these serious health risks, many adults think of brace as a valuable investment in their long-term health and on themselves. Decades of straight teeth and radically improved oral and physical health are well worth a few years of awkwardness, expense, and occasional discomfort.
Options for Adult Braces
One of the reasons adults now make up almost 20 percent of orthodontic patients is that brace have evolved considerably in recent years. Adults can now choose from a collection of unobtrusive orthodontic appliances, whereas traditional metal brace may have been the only option when they were younger. Below, we've summarised all the latest orthodontic treatment options available for adults.
Metal/Conventional Braces:
They are good for quickly straightening very crooked teeth. While metal brace are usually associated with "metal mouth," modern metal brace look nothing like the unsightly metal braces of the past. For one, the brackets are much smaller, in the past they would wrap around the entire tooth. You can also customise the colour of your bands to make them as unnoticeable as possible.
Ceramic Braces:
These are good for adults who want a quick discreet fix. Ceramic braces are identical to metal brace in shape and size, but, instead of metal brackets, they have clear or tooth-coloured brackets. Some ceramic brace even use tooth-coloured arch wires to look even more unobtrusive.
Lingual Braces:
Good for adults who want the benefits of metal without the visibility. Lingual braces are mostly the same as traditional metal brace, but the arch wires and brackets are applied to the back of the teeth. As a result, no one will be able to tell that you have brace from the outside.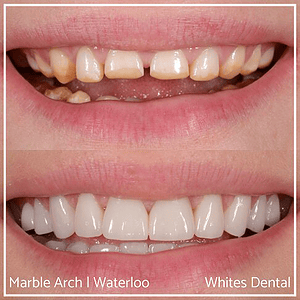 Clear Plastic Aligners (Invisalign):
These are good for moderate cases who value invisibility over speed. With the Invisalign option, your orthodontist will make you custom fit clear plastic aligners that resemble a mouth guard. You'll put in a new aligner every couple of weeks. This option is especially attractive to adults because the aligners are removable meaning they can brush, floss, and eat normally.
If you want to know more about braces or are considering getting them for yourself, why don't you call us to book a free consultation? You will be able to discuss what you want with our dental team and identify the braces option best suited to you. For more information on orthodontic braces,
visit our orthodontics homepage – https://www.whitesdental.co.uk/orthodontist-teeth-straightening-london-waterloo/
At Whites Dental, our  orthodontic dentists provide a orthodontic braces to our patient's in Central London – these include  fixed braces such as Damon braces, Lingual braces and Fastbraces and also Invisalign removable braces. Our webpage provides information on whether it is weird for adults to have braces.
You can find us in London Waterloo, adjacent to Southwark tube station. If you like to have a walk then we are 5 minutes' from Blackfriars and Southbank  and a 10 minutes' walking distance from London Bridge, Elephant and Castle tube station and Borough.