Can I brush my teeth on the first day of braces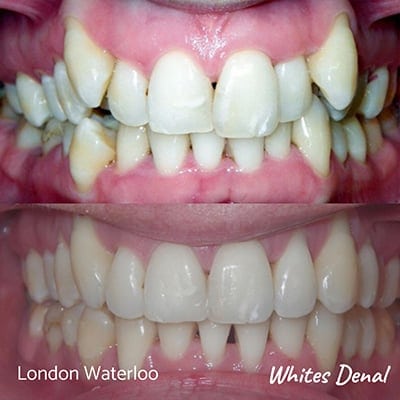 Orthodontic Braces near London Bridge
Adults and teenagers in London are increasingly looking to straighten their teeth with orthodontic braces. At Whites Dental, we provide a wide range of braces treatment in London including ceramic braces, Invisalign braces, Damon braces and lingual braces. Why not book a free consultation with our dentist to discuss any braces questions that you may have.
Can I brush my teeth on the first day of braces?
The answer is yes. There is no doubt orthodontic treatment boosts your self-confidence and gives you the perfect smile. The process, however, may have some side effects. Wearing and getting used to braces is not a completely pain free process. While the actual fitting rarely hurts, the new sensations and pressure against the teeth will cause soreness and aching. You may experience sores on the inside of your gums and lips, because the mouth is simply not used to having so much metal or plastic close to the tissues. All of these side effects should diminish after a couple of weeks.
Dental braces are wire-based appliances used by orthodontists to correct crowded and misaligned teeth or jaws. Numerous people who need dental braces get them during their early teenage years, but adults also can benefit from wearing braces. The goal of dental braces is to align your teeth and jaws properly to produce an even bite and pleasing smile. However, you can be left with stains, cavities or infected gum tissue, if proper brushing techniques are not followed. In order to keep your teeth clean with braces, there are various things that you're going to want to do and foods that you should avoid throughout the teeth straightening process. You must keep your mouth and teeth as healthy as possible. It shouldn't be too difficult to keep your teeth clean during this process, but the brackets may make it somewhat tricky to brush in the same manner as you always have until you get used to the changes. Fortunately, brushing with braces is really no more difficult than it is normally. You can use a regular toothbrush, with regular bristles. You may need to replace it more often though, because the metal brackets will wear the bristles down faster. Be gentle, take care and do not put too much pressure on teeth.
What to avoid eating right after getting braces
As well as knowing what foods you can eat after getting braces, you should also know what foods to avoid right after getting them.
Loads of foods are fine to eat with braces. However, some "safe" foods might not be ideal to eat straight after getting braces, since they can irritate your mouth, causing too much pressure and sensitivity.
Foods to avoid right after getting braces include:
ice cream
thick rolls or breads
thicker cuts of meats
spicy foods
citrus foods
You should be able to eat the items above once your teeth adjust to having braces.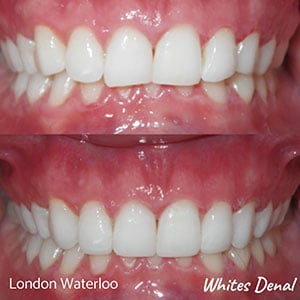 During your treatment, you should try avoid sticky foods when wearing braces as they can damage both your braces and teeth, while sugar should be limited as much as possible to avoid the harmful effects that too much sugar can have on oral health. Make sure that you avoid fizzy drinks as well, as the acid within can wear down your enamel. Some extra food you should limit while wearing braces include popcorn, caramel, chips, and chewing gum. By maintaining a healthy diet, the risks of developing issues with your teeth and gum are substantially lowered and will allow your smile to appear beautiful immediately after your braces are removed.
Before you brush, rinse with water. This can help loosen any food lodged in and around the braces. When you're ready, start by brushing at the gum line at a 45-degree angle. Once you are done brushing the gum line, place the toothbrush on top of the brackets, angling down to brush on top of each bracket. Then, move the toothbrush to brush the bottom of the bracket and the wire, angling the toothbrush up.
How to maintain good dental hygiene with braces-
Take your time. Make sure to brush every tooth at the gum line as well as on top and at the bottom of the brackets. That way you will reach the majority of the tooth's surface and help remove plaque and food debris. Even kids who are old enough to brush on their own may need help until they are comfortable angling the toothbrush properly and have learned how to brush their teeth with braces.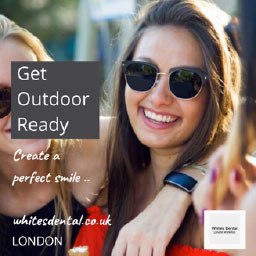 You have to remember that the end goal is a healthier mouth and a much more beautiful smile. After a few months, you will barely even notice your braces at all that you will be wondering what all the fuss was about. But, you do need to stay patient and work through those troublesome first weeks and maintain your oral hygiene!
If you are looking to find more information for orthodontic braces, please visit our orthodontics page below – https://www.whitesdental.co.uk/orthodontist-teeth-straightening-london-waterloo/
Whites Dental has some of the leading orthodontic dentists in London Bridge, providing fixed brace, six month smiles, fastbraces, damon braces and Invisalign clear braces to patients near us in London Bridge, Central London, Southwark, Elephant and Castle and London Waterloo.
Our webpage provides information on how to find a good orthodontist in London. We are located in London Waterloo, adjacent to Waterloo train station and across the road from Southwark Tube station. We are also a 10 minutes' walking distance from London Bridge, Elephant and Castle tube station and Borough Market and 5 minutes' walking distance from Blackfriars and Southbank stations.