Instant Laser Teeth Whitening in Waterloo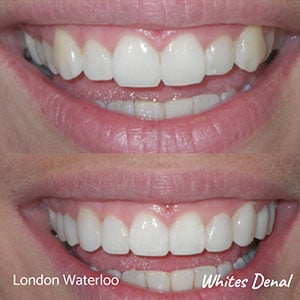 Zoom Instant Laser Teeth Whitening
Teeth Whitening is a cosmetic dental procedure wherein discoloured teeth are whitened using regulator approved safe to use chemicals to a lighter shade, enabling your teeth to look whiter, brighter and aesthetically pleasing. Teeth whitening is a non-invasive dental treatment and it provides dazzling results for patients. Teeth whitening treatment results depends on the severity of tooth discolouration. For example, patients with teeth that are severely stained show the most improvement with teeth whitening treatment, with the results very easily visible.
'In-surgery' instant teeth whitening treatment (often incorrectly called 'laser' whitening) is a teeth whitening procedure available to patients who prefer to have their teeth whitened at the dentist and achieve results instantly in under two hours. It's carried out in the surgery under an LED light (not laser light); the LED light activates whitening agents in the teeth whitening gel that the dentist applies on the patients teeth, this enables acceleration of the whitening process to under two hours.
Home Teeth Whitening is another teeth whitening option available to patients who prefer to whiten their teeth from the comforts of their home. The procedure involves applying a whitening gel to the teeth for 2 to 4 weeks using custom made trays.
Whitening Consultation


Identifies issues that might impact whitening treatments

£19.99
Philips Zoom - Home Teeth Whitening*

from

£179
Philips Zoom Instant LED Teeth Whitening


Includes 2 top-up syringes

from

£425
Enlighten - Home
£425
Enlighten – Home and InSurgery
£625
Hygienist Clean (30mins) – Standard
£55
Ethically Priced
Our teeth whitening treatments are very ethically priced. That typically results in our prices being very competitive. Also, our teeth whitening treatments follow exact guidelines as suggested by Philips Zoom and Enlighten – we offer the whitening systems in their entirety to our patients.
Dr. Deepa and Dr. Xenia are very experienced cosmetic dentists, with over 20 years of dental experience between the two of them
Philips Zoom Teeth Whitening
Philips Zoom Teeth Whitening is a popular teeth whitening procedure used by millions of people world-wide. It is provided to patients in two different ways – in-surgery teeth whitening and home teeth whitening. Philips Zoom WhiteSpeed, the instant in-surgery teeth whitening system, usually takes a little under two hours to complete; you will leave the surgery with an instantly brighter smile. Philips Zoom DayWhite! and Philips Zoom NiteWhite! are the two home whitening systems. DayWhite! is preferred if you want to wear whitening trays for a short time during the day. Trays need to be worn for typically 30 – 90 minutes, for results in 2 weeks. NiteWhite! lets you whiten your teeth overnight while you sleep and is ideal if you prefer to wear whitening trays at night. NiteWhite gives good results in 2 weeks as well. Please read our blog article 'Philips Zoom Teeth Whitening' for additional information on Philips Zoom teeth whitening.
Patients with teeth shade A2 or lower (stained teeth) show the most improvement with instant teeth whitening, with the results easily observable. Patients with teeth shades higher than A1 (whiter teeth) will show improvement too, however, the results are not as stark as their starting shade was closer to white.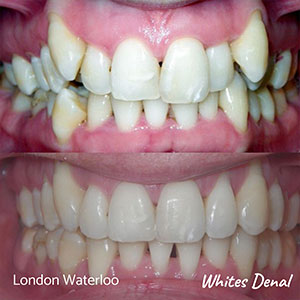 In-surgery instant teeth whitening with the Philips Zoom White Speed system provides the most dramatic results with. In a little under two hours, teeth can be up-to 6 shades whiter – almost instantly. The treatment will typically reverse food and wine stains, discoloration from certain types of medication etc. You'll leave the surgery with an instantly brighter and whiter smile.
The treatment will start with our dentist conducting a full dental exam for your teeth and gums to ensure any issues that might impact on the teeth whitening process, such as tooth decay and gum disease, are identified and addressed prior to starting the teeth whitening procedure. Teeth whitening is more effective when teeth are most receptive to whitening – a hygiene clean helps clean the teeth prior to the whitening process. We often recommend a hygiene clean prior to starting.
At the start of the teeth whitening procedure, the dentist will check and note your current teeth shade, so you can see the difference after the treatment is complete. The dentist will then perform the following steps –
The dentist will prepare your mouth and apply a layer of teeth whitening gel to your teeth.
To speed up the teeth whitening process, our dentist will use the Philips Zoom whitening lamp to apply a LED light onto your teeth. This LED light accelerates the teeth whitening process, acting as a catalyst for initiating whitening radicals in the gel.
This process is repeated four times.
Once you have reached the desired teeth shade, the dentist will then apply a post-treatment gel to protect enamel and help reduce teeth sensitivity.
Once the whitening treatment in-surgery is completed, the dentist will provide you with customised whitening trays and a home whitening kit to take home to enable you to top-up the treatment at home as desired.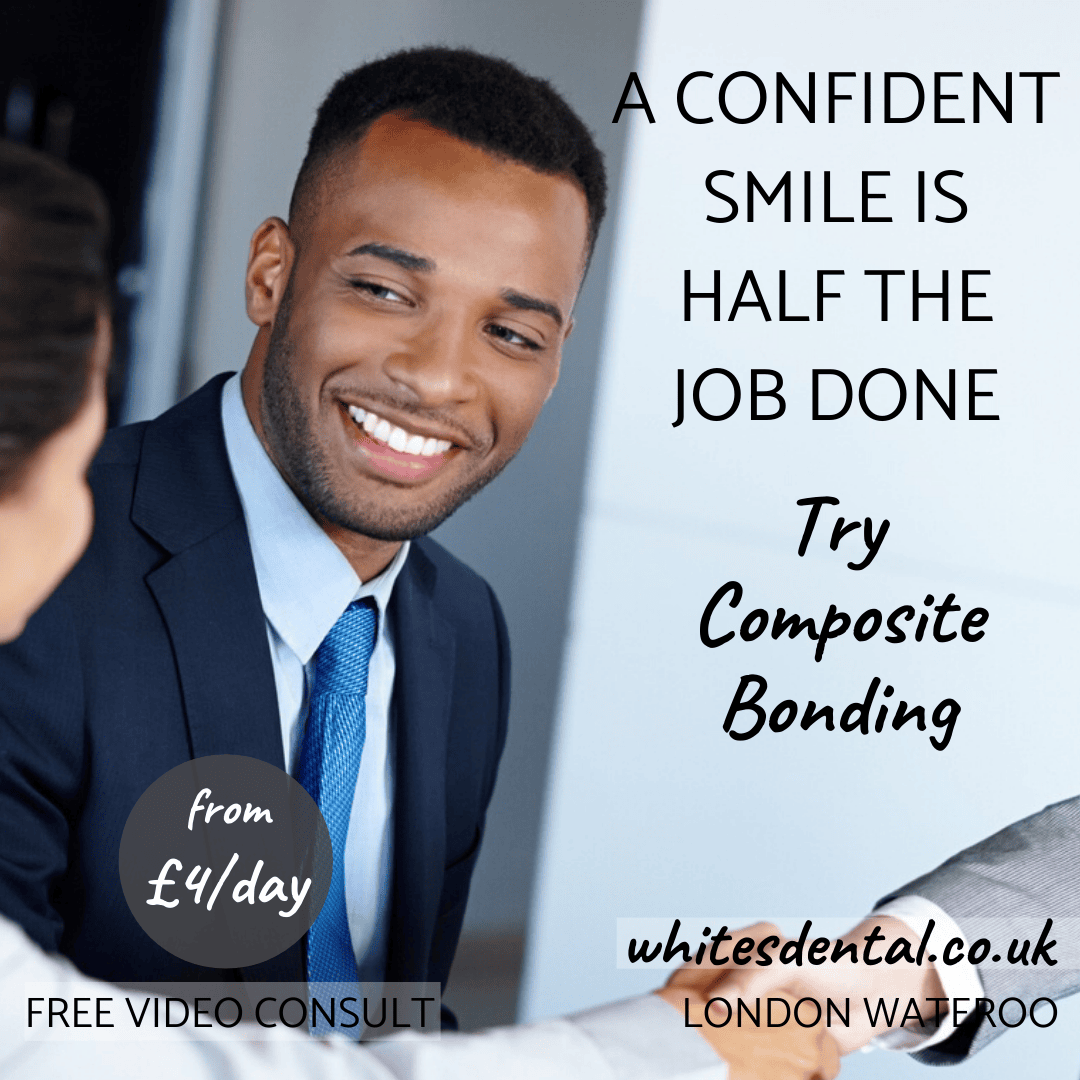 The Zoom QuickPro option is available for patients who want to either touch-up their smile or kick-start the teeth whitening process. QuickPro gives affordable and immediate whitening results. The advantage of QuickPro is that you spend hardly any time in surgery. Patients are typically able to achieve noticeable whiter teeth, with teeth shade up to 4 shades lighter in usually 30 minutes.
The treatment can be added to the end of a regular dental examination and does not involve the Zoom LED whitening lamp.
The dentist will first prepare your mouth.
A layer of whitening varnish is applied to each tooth, with the varnish drying almost instantly.
A layer of protective sealant is then applied helping keep teeth safe from sensitivity.
All that left then is to brush off the varnish after approximately 30 minutes.