Is Invisalign As Effective As Traditional Braces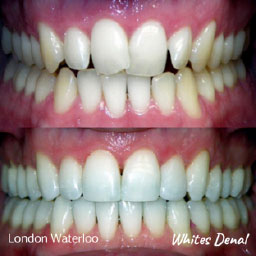 Invisalign Clear Braces in London Bridge
Everybody today wants to have a great smile and having straight teeth is very much integral to having a great smile. We find that men and women in London City are especially keen on improving their smile. Not everyone in London however wants to have ugly fixed metal braces to improve their smile. They are uncomfortable, unsightly and have a significant impact on your eating habits. If this sounds like it could be you, you can consider the popular Invisalign braces option to straighten your teeth. At Whites Dental, our dentists offer a range of invisible braces treatments – these include Invisalign clear braces, fixed clear braces and Damon clear braces. Why not book a free consultation with our dentist to see how we can help to straighten your teeth and improve your smile.
If you are considering braces or Invisalign, you likely have a few questions such as: Which is more effective? Which is affordable? With so many options in the world of orthodontic treatment, patients ask several questions such as these and more. But in the end, they want to choose the treatment that will do the best job. The most popular choice is usually between traditional metal braces and Invisalign. But if you had to make the choice today, do you know the difference?
Here at Whites Dental, we believe patient education should play a major role in the treatment process. With that in mind, we design treatment plans that are unique for each patient we see – one that keeps you informed and works for you and your lifestyle.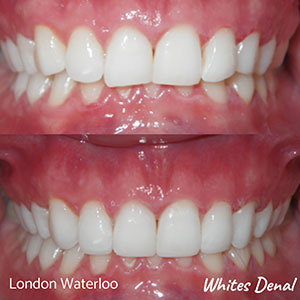 The good thing about orthodontic dental treatments that use braces or Invisalign is that they are both designed to straighten teeth while improving your smile and overall oral health. Let's start by going back to basics and explain the difference between traditional metal braces and Invisalign, so you can be one step closer to that smile you've always dreamed of having! Metal braces consist of a metal bracket that is stuck to each individual tooth and are then connected by a wire which will be tightened in a way that will move each individual tooth steadily and gradually into its proper final position. The wire is held into place by small rubber bands, which come in a variety of colours. Whereas, Invisalign on the other hand straightens your teeth without the use of wires and brackets. Invisalign utilises several clear, customised, removable appliances called aligners.
More adults are considering teeth-straightening than ever before, and the field has new solutions to accommodate this growing need. The primary concern amongst adults is the impact that traditional, metal braces have on appearance.
What makes Invisalign different?
This is only one of the reasons why Invisalign is such an attractive solution. With near-invisible aligners that are also removable, the impact on your lifestyle is kept to the bare minimum while maintaining the efficacy of the treatment. Many people believe Invisalign is not suitable for severely crooked teeth and misalignments, but that is not true. One of the greatest advantages of Invisalign is that the aligner system is customised to your smile's needs. Invisalign, is far more than a retainer and can certainly help to straighten your teeth, regardless of how crooked they are. The use of Invisalign is an efficient orthodontic treatment for conditions such as: crossbites, overbites, underbites, open bites, gapped teeth, and overcrowded teeth.
The aligners are removable, but ideally you should wear them for at least 22 hours every day. And you need to change your aligners once every two weeks for a new pair that continues to shift the teeth into the proper positions. Because Invisalign involves changing out different aligners to wear every 2 weeks instead of metal braces that are connected to your actual teeth, you might think aligners take longer to realign your teeth and bite. But in reality, Invisalign is actually more efficient than traditional metal braces. The average treatment time with Invisalign is 12-24 months. However, if you are an adult who had braces as a child, and your teeth shifted slightly over the years, you may need invisible teeth aligners for as little as 10 weeks. Two years is the average time that most patients will need to wear traditional metal braces.
Moreover, your lifestyle remains pretty much intact with Invisalign aligners. You can remove your Invisalign aligners at any time during your treatment, you can eat whatever you want, maintain good oral hygiene, and choose to remove them briefly for special occasions such as weddings or birthdays. It is the teeth-straightening answers for adult teeth. Unlike metal braces, there are no sharp edges or individual brackets with Invisalign meaning they are comfortable and irritation-free. Both fixed braces and Invisalign braces require retainers on completion of braces treatment.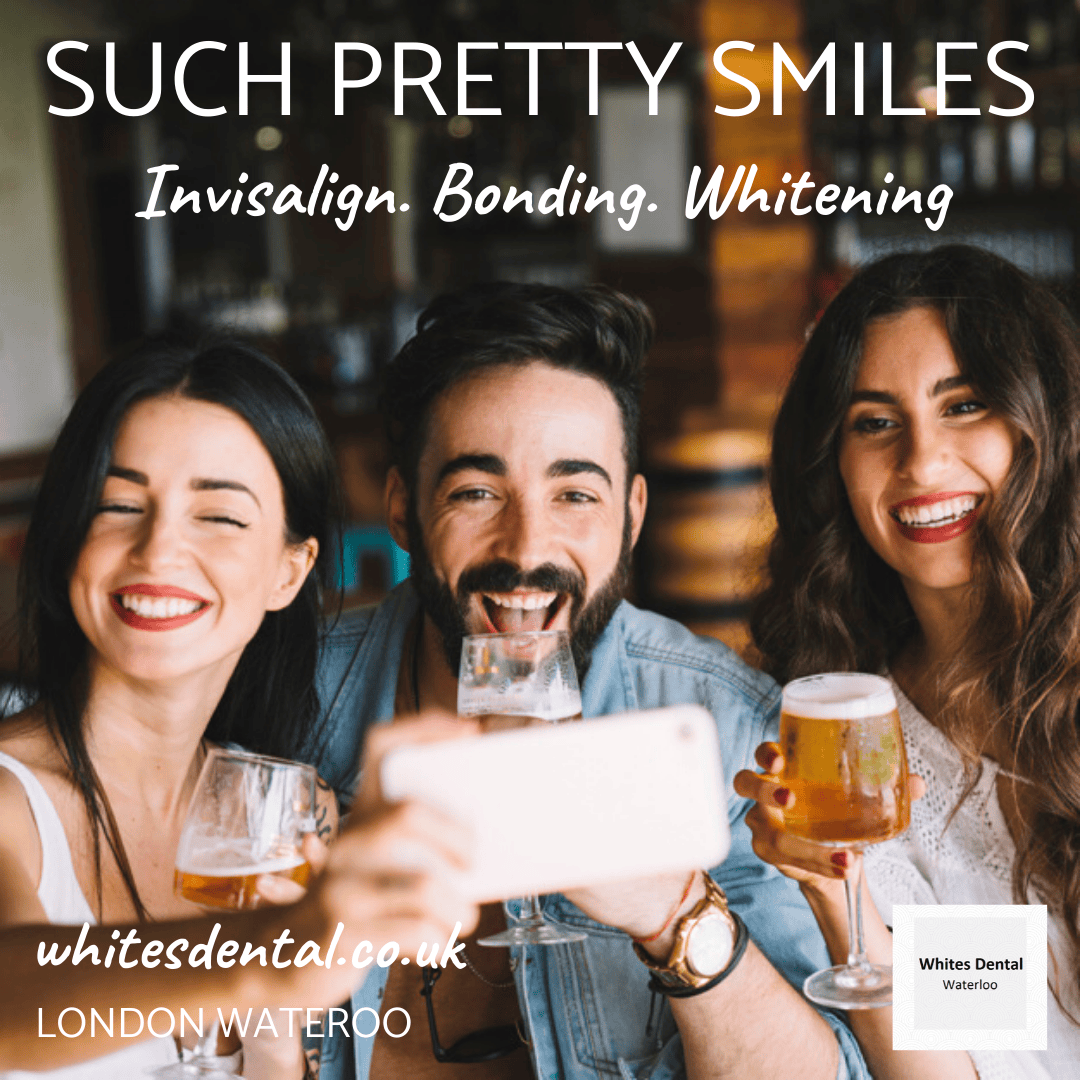 When your treatment with braces is completed, your dentist will give you removable or fixed braces for 3-6 moths. Whereas, Invisalign provides you with its Vivera retainers which has specifically been designed to work with Invisalign aligners.
Ultimately, whichever treatment option you choose is not just about improving your smile but improving your overall oral health. This decision should not be taken lightly, so it's important to find a good dental practice who is experienced with both braces and Invisalign. They will recommend which method will best perfect your smile and teeth. Our team here at Whites Dental has years of experience working with both braces and Invisalign, and we will make sure you're an active partner in any treatment plan we design.
If you are looking to take up Invisalign braces to have your teeth straightened, you can visit our Invisalign page here – https://www.whitesdental.co.uk/dental-invisalign/
At Whites Dental, our dentists provide a range of braces treatments including Invisalign braces to men and women in London.